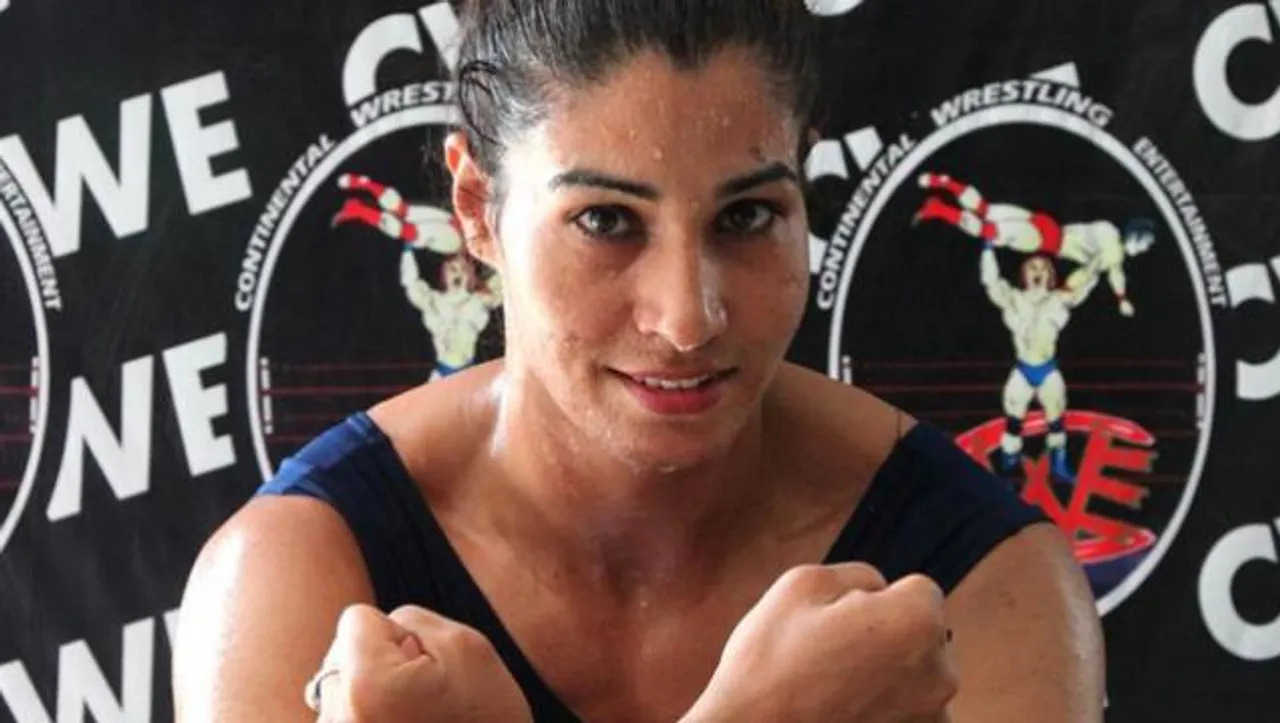 Trained under the Great Khali, wrestler Kavita Devi has added another feather in her cap. The former Indian power lifter and South Asian Games gold medallist, Kavita has scripted history as she is all set to become the first Indian woman to compete in the tough freestyle wrestling sport at WWE.
Kavita Devi set to become the first Indian woman to compete in WWE https://t.co/tPsZc6l8Qw pic.twitter.com/AmOFNri9d8

— शनि मिश्रा (@mishra_shani) June 23, 2017
Tessa Blanchard, Kavita Devi, Jazzy Gabert, Taynara Conti, and Abbey Laith (Kimber Lee) have been confirmed for the #MaeYoungClassic pic.twitter.com/CcDpM9sZP6

— CULT OF WHATEVER (@cultofwhatever) June 23, 2017
The Haryanvi has been selected to wrestle in the Mae Young Classic, kickstarted as the first-ever WWE tournament for women. Kavita was chosen after her incredible performance at the WWE Dubai tryout earlier this year in April.
WATCH Kavita at Dubai Tryout here:
Kavita underwent training to be a professional wrestler under the guidance of former WWE champion 'The Great Khali' at his Punjab-based wrestling promotion and training academy.
READ: Meet A Mongolian Girl Who Wants To Be A Sumo Wrestler
WATCH Kavita Devi in The Great Khali wrestling academy here:
Now, Kavita's name will be in history pages as she will be the first Indian woman to ever appear in WWE. She will face off with 31 other top female competitors from around the world. The first-ever Mae Young Classic is slated to be held on July 13-14 at Full Sail Live in Orlando, Florida.
Also Read: Women wrestlers have put Haryana on the world wrestling map, says Haryana sports coach
An elated Kavita said, "I am honoured to be the first Indian woman to compete in WWE's first-ever women's tournament. I hope to use this platform to inspire other Indian women with my performance and make India proud," Indian Express reported.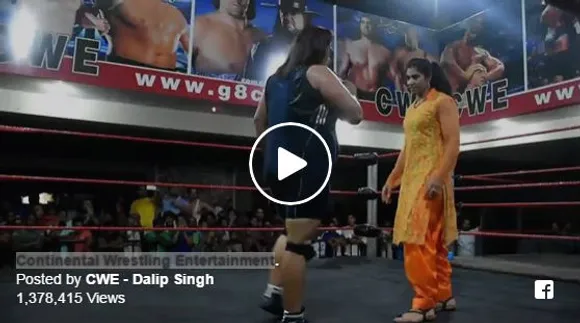 Canyon Ceman, the Vice-President of WWE Talent Development, said, "Kavita Devi gave a strong performance at WWE's 2017 Dubai tryout. She is an athletic and extremely strong woman who demonstrated a solid grasp of the fundamentals of sports entertainment, and a passion to improve that will serve her well in WWE's upcoming Mae Young Classic tournament."
READ: Years After String of Feats, Wrestler Family Fights For Their Due
Interestingly, the tournament has been named after one of the greatest WWE superstars in history, Mae Young.
Feature Image Credit: Hindustan
Also Read: 19-Yr-Old Wrestler Donates Prize Money, Car, And Flat To The Disabled
Join Us on https://www.facebook.com/SheThePeoplePage
Follow Us on https://twitter.com/SheThePeopleTV
Hindustan