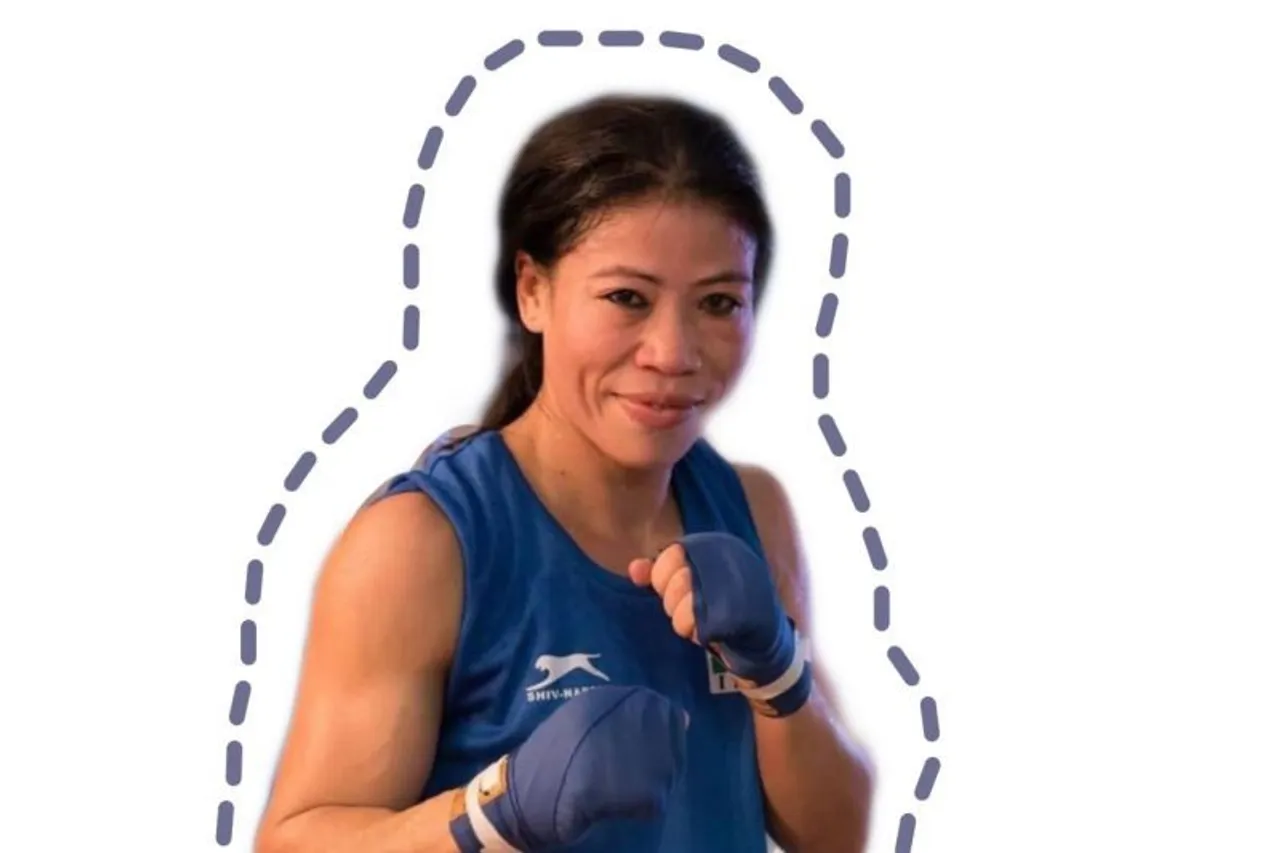 After Mary Kom got selected for the upcoming Women's World Boxing Championships without a trial it stirred up a controversy. Nikhat Zareen, a 23-year-old boxer, who was supposed to fight Kom (in 51kg category) during the trials, raised the issue saying she missed out on her chance to be selected in the team.
Calling this an unfair move, Nikhat wrote a letter to the Boxing Federation of India (BFI). The young boxer questioned the integrity of the institution as to why she was denied trials at the last moment. On Wednesday, Kom came back with an answer saying that experienced elite performers should not go through the selection trials. According to Kom, proven boxers deserve privileges during trials ahead of big tournaments since other sports follow the similar rules. She cited examples of shuttlers like Saina Nehwal and PV Sindhu who do not need to undergo trials and why that's a good thing. She raised certain questions like: "They did not hold any trial. Why in our case there is always trials?"
Key Takeaways:
Star boxer Mary Kom suggested elite performers should have the privilege in selection trials ahead of big tournaments.
Earlier, BFI cancelled trials in Mary Kom's category for the World Boxing Championships which led to a bigger controversy.
 Nikhat Zareen called this out in a letter to the BFI. She called the selection process biased.
The 2019 edition of the World Championships will be held from October 3-13
READ: Dutee Chand Faces Backlash From Family Over Same Sex Relationship
Nikhat Zareen wrote a letter to the BFI seeking an explanation:
"As per our discussion and your assurance that my 51kg bout for the World Championships trials will surely happen today (Wednesday), I'm surprised to see that the schedule list which was circulated this morning, my name and weight category doesn't feature… I request an urgent explanation as to what is happening and what is the final decision in this regard," she wrote.
Reacting to the issue, whether the system of trials should be shunted Kom said, "It's not in my hand. It is up to the BFI. Maybe they can change the programme. Those who are performing can get direct quotas to the tournaments," she said to IANS in a report.
Kom's first tournament after shifting weight from 48 kg to 51 kg was the India Open in May where she won the gold. It was here she defeated Zareen in a close semi-final.
Giving the example of badminton, the 36-year-old and six-time world champion Kom said, "Other games don't have trials. Have Saina Nehwal and P.V. Sindhu ever given trials? Sometimes it feels very strange to keep giving these trials. I have said very clearly, the authorities should decide who is doing better. I will not decide."
Kom has won six gold and a silver at the AIBA Women's World Championships, set to be the most successful boxer in the tournament's history. The 2019 edition of the World Championships will be held from October 3 to 13 in Ulan-Ude, Russia.