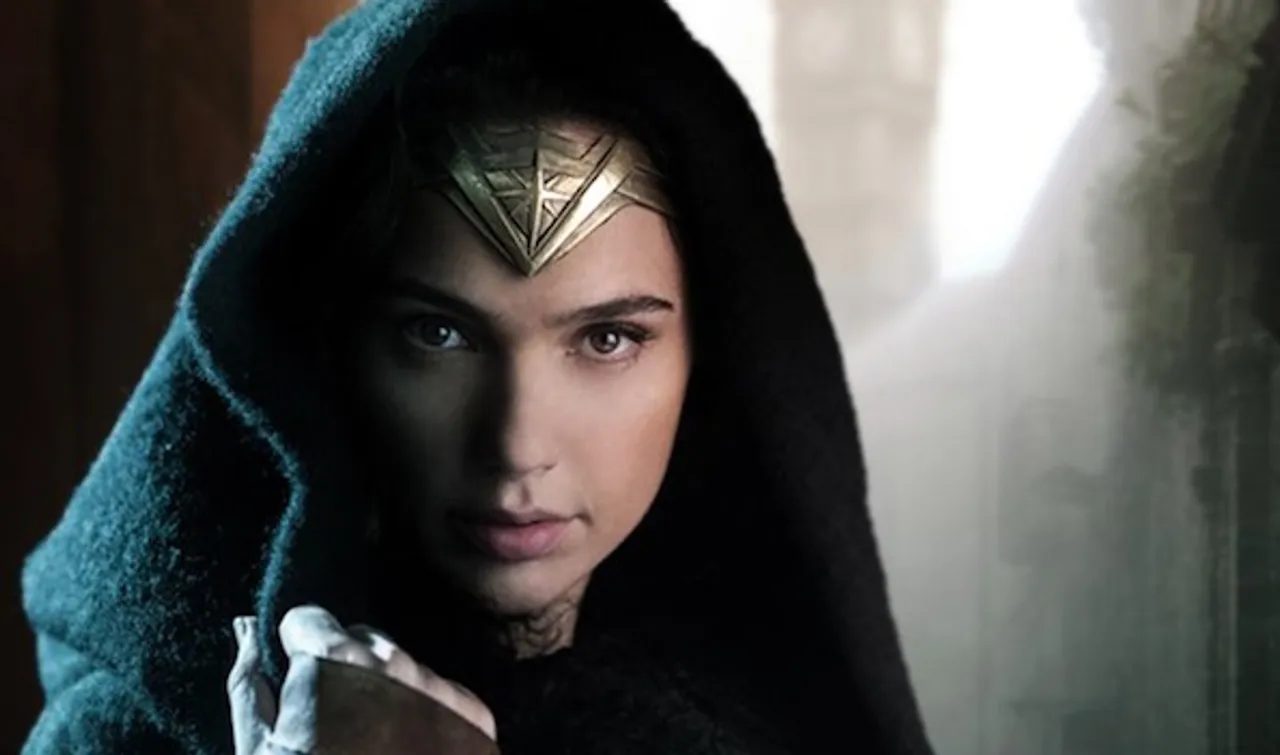 There's a latent superhero in every woman (yes, any woman) – whether it is actually Wonder Woman or the real life actress Gal Gadot who is essaying the role in the upcoming film. The Israeli actress has recently revealed that during a few re-shoots on the Wonder Woman sets, she was, in fact, five months pregnant, thus giving us an idea of the extent to which she went to make this woman superhero possible.
We are well aware of the hard work put in by Gadot -- who plays Diana Prince -- during the shoot, from losing weight to getting into shape for the role to bring out the feminist character onscreen.
A peek at what fighting behind the scenes looks like! #BTS #TBT @batmanvsuperman #BatmanvSuperman #UltimateEdition pic.twitter.com/9dnGDlT200

— Gal Gadot (@GalGadot) September 8, 2016
In an interview with Entertainment Weekly, she explained that when in November last year, Warner Bros had opted for additional footage for the film, the Wonder Woman actress completed the scenes with her second baby growing inside.
"On close-up, I looked very much like Wonder Woman. On wide shots I looked very funny, like Wonder Woman pregnant with Kermit the Frog," Gadot said
She further said that though her baby bump was evident and had to be covered with green fabric to edit it out as a flat stomach with visual effects later, but it was funny to look at a superhero in armour when her stomach had enlarged in size.

But jokes apart, the fierce lady's incredible move has been much applauded, particularly by director Patty Jenkins.
"She's pregnant during part of the movie, in a suit out in a field, in the freezing cold in others. There are so many things we asked her to do: Now do it on one foot. Now shout while you're doing it. Now it's raining in the freezing cold and you've lost your voice, go. Every day, it was a hilarious gauntlet and she would do it," said Jenkins, admiring Gadot's guts.
Always ✨ pic.twitter.com/ihX0w6ww9v

— Gal Gadot (@GalGadot) April 19, 2017
Wonder Woman releases on June 2, 2017.
Watch the trailer here:
It is time we start following the super-heroine  league.
Also read:Meet Marvel's sharpest superhero: A nine-year-old Girl
Feature Image Credit: The Wrap
Join Us on https://www.facebook.com/SheThePeoplePage
Follow Us on https://twitter.com/SheThePeopleTV