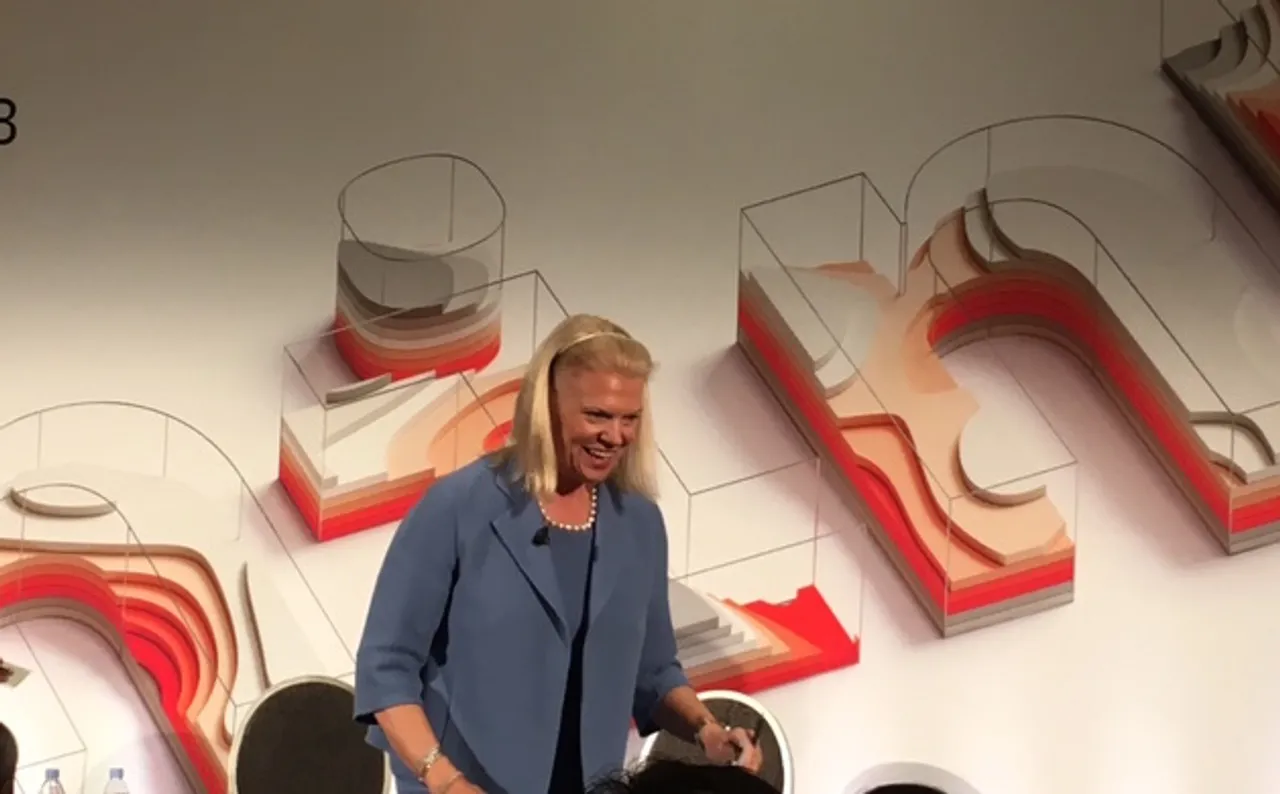 Ginni Rometty, IBM Chairman and CEO, has said that women employees must be judged on the basis of their work and not on ethnicity, religion or sexual orientation. Rometty spoke at the THINK forum that started on Monday (Feb 12), which SheThePeople.TV attended.
"The lesson in my story is that please evaluate my work and then judge me. I do not want to be known as the first woman CEO of IBM. I just want to be known as the CEO of IBM," she said
Don't ask me about being a woman, judge me for the work I do, says IBM CEO @GinniRometty at @ibm_in Advancing Women's Leadership Dinner #AdvancingWomen pic.twitter.com/lSktcuPNOK

— IBM India (@ibm_in) February 12, 2018
Real advise from a woman who knows - thank you @GinniRometty @IBM for saying it like it is pic.twitter.com/EfZwzuaUX6

— SheThePeople (@SheThePeopleTV) February 12, 2018
She spoke about stepping out of her comfort zone and about IBM's culture of inclusion. The culture of inclusion has to keep building day in and day out, she said. IBM has fought for all-gender bathrooms, immigration reform and DREAMers' rights, among other efforts. Rometty said that IBM has a history of prioritizing policy over politics.
Rometty also spoke to Chanda Kochhar, the CEO of ICICI Bank, on her journey.
"It's not easy," said Kochhar. You have to give hundred per cent to work and life and that's the only way you can find your balance. Not 60-40. My approach is I want to live life two hundred per cent but minute by minute I will prioritise," she explained.
Kochchar also spoke about making choices. "Any choice is not right or wrong. Make it your choice. You have the conviction, so don't let anyone else tell you what to do. Don't expect special benefits because you are a woman. Rise on your merits."
"If you are capable, you will get your next job or your next responsibility," she said.
She also spoke about how difficult it is for women to travel when they have young children. That is why at ICICI, when a woman with a child under three has to travel for work, the company pays for the ticket of the child and another caretaker as well, Kochhar added.
Also Read: We need a new era of data responsibility says Ginni Rometty