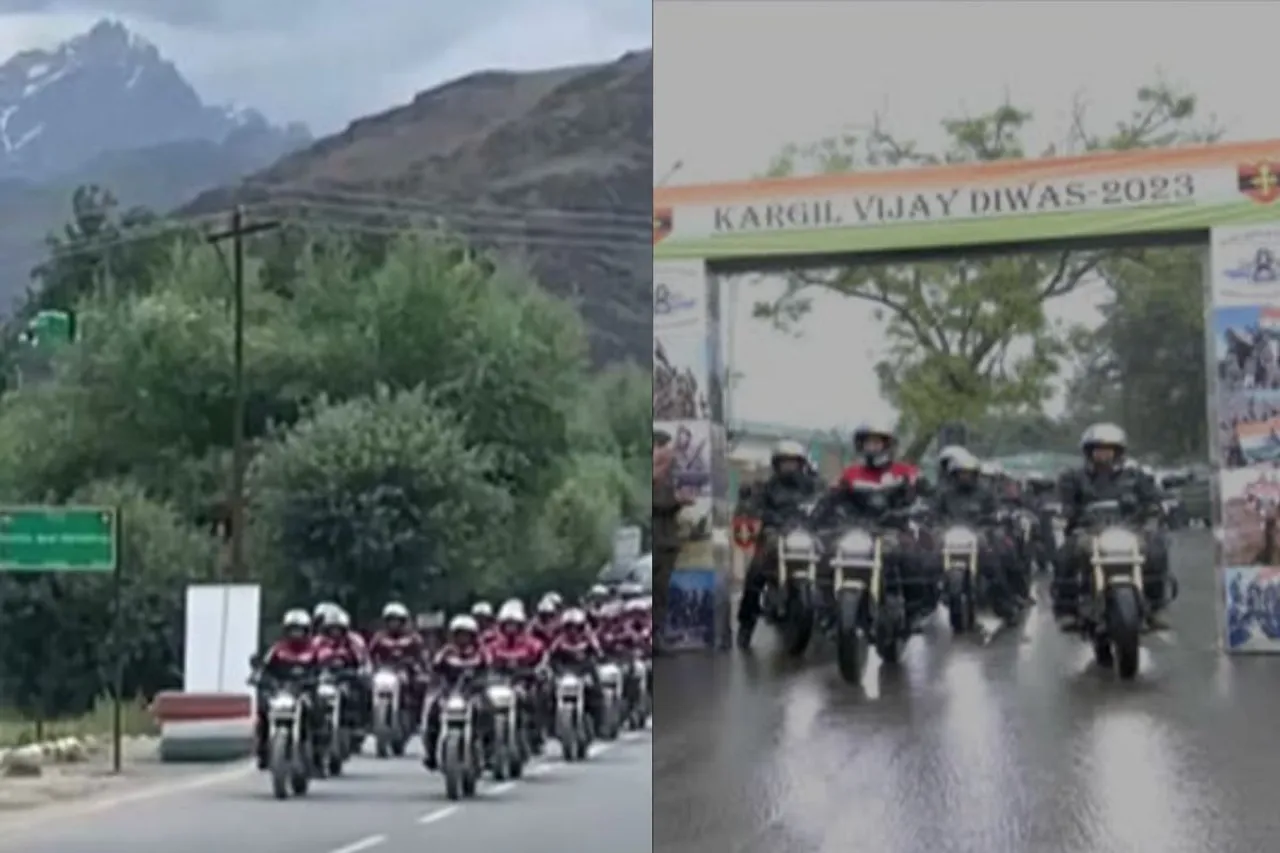 The 25 women bikers set off a rally from Srinagar to Kargil to commemorate the 24th anniversary of the Kargil Vijay Diwas. The bikers group through their rally paid tribute to bravehearts who fought in the Kargil war. The journey from Drass to Kargil was the last segment of the "Naari Sashaktikaran" rally. 
The group consisted of 25 women, 15 serving officers, eight spouses of serving officers, and two veer naaris. According to a PTI report, one of the riders, Bhavna Adhikari said, "This a very diverse group of 25 women riders. There are serving officers, veer naaris , and spouses of serving and retired personnel. The aim is to send out a message of women's empowerment." Further added, "We started from the National War Memorial Delhi on July 18. This is the last leg of our journey. We will reach Drass, Kargil later today and participate in the Vijay Diwas celebrations on July 26."
The bikers' group covered a distance of 1,000 kilometers up to Kargil, they started from Delhi and crossed the most difficult terrain of Zojila Pass, breaking the gender norms.
Kargil Vijay Diwas 
26 July is observed as Kargil Vijay Diwas to mark India's victory over Pakistan in the Kargil War. The day is celebrated over the recapturing and evicting Pakistani Forces from their occupied positions on the mountain tops of Northern Kargil District in Ladakh in 1999. However, the Pakistani army denied the allegations of their involvement in the war, but later the testimony of POWs confirmed their involvement. Under Operation Vijay, 200,000 Indian troops were deployed. 527 soldiers lost their lives during the war, 26 July every year is celebrated to honour these Kargil War Heroes. Every year on this day, the Prime Minister of India pays tribute to the soldiers at Amar Jawan Jyoti at the India Gate. 
---
Suggested reading: How Poonam Chandel Challenges Stereotypes With Her Alco-Bev Startup