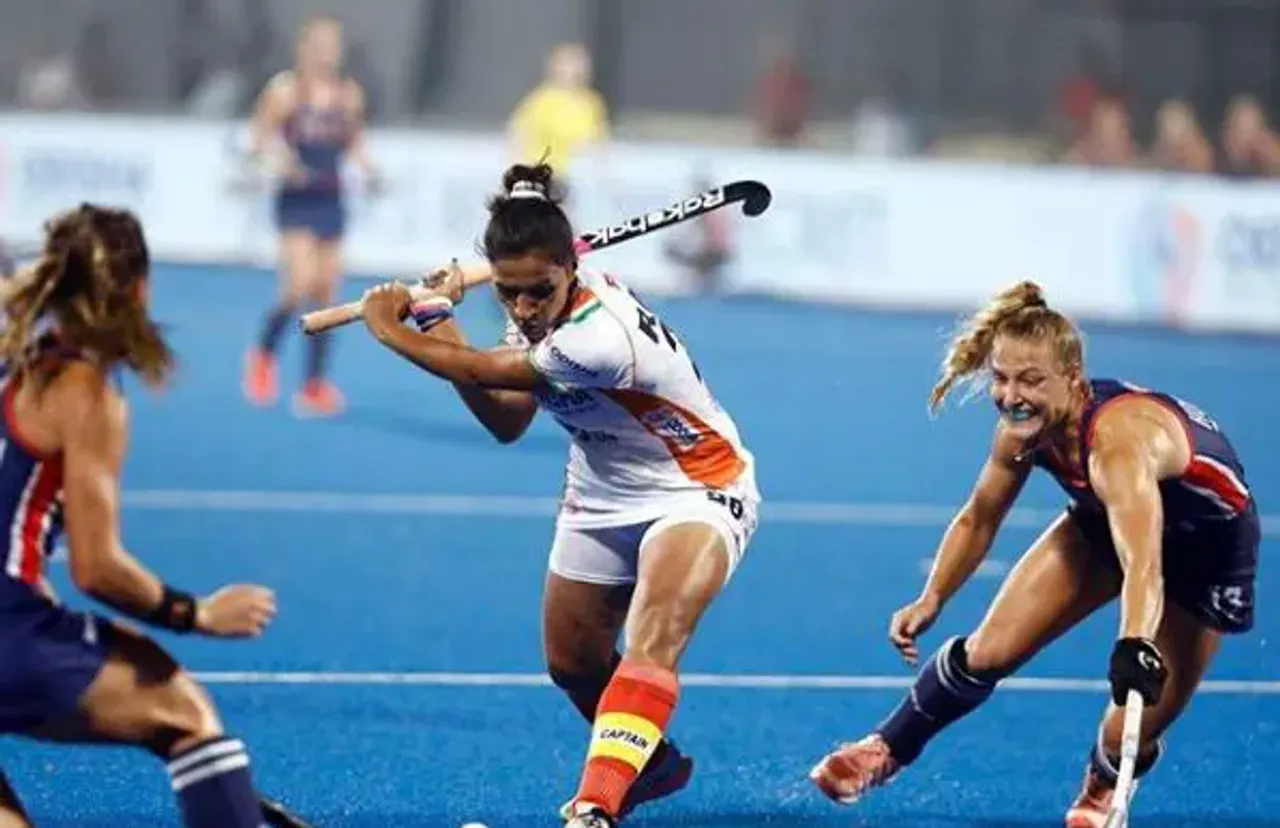 How well do you know hockey forward Rani Rampal and her winning strategies? Has there ever been a time when Rani wasn't holding a hockey stick? She embodies strength, efficiency and the responsibility of winning a match with a last-moment crucial goal. Recently, the Indian women's hockey team ended the FIH Olympic Qualifiers tour in Odisha on a victorious note by booking a berth at the Tokyo Olympics. India's entry into the 2020 Games was again a result of Rani's decisive goal in the qualifier. Rani scored an important goal during the recent clash against USA and steered the Indian women team to a narrowly rescued victory 6-5 on aggregate. It's been a long journey for her, from her roots as a daughter of a cart puller to one who is putting Indian women on the international map in hockey.
Under her captaincy, India won silver at 2018 Asian Games. Interestingly, this is the second time Rani is leading India to Olympics. It was her significant goal in 2015 that took the women's team back to Olympics after a long gap of 36 years. This is only the third time – after 1980 and 2016 – the Indian women's hockey team has qualified for the Olympics.
Growing up in a small town of Shahabad in Haryana, Rani is still relishing the fact that her team has improved immensely since Rio. From scoring seven goals in the 2010 Women's Hockey World Cup to being awarded the Arjuna award, Rani has come a long way. Her focus now is Tokyo.
In an exclusive interview with SheThePeople.TV, the badass Rani spoke about the upcoming challenges, recognising flaws, and how extremely important it is for the team to have made it to Tokyo.
The team secured a berth at the Tokyo 2020 Olympics. And your 48th-minute strike helped India lock the victory. As captain, how do you feel? Tell us about the exact moment it happened? What was your first reaction?
It was an amazing feeling to have been able to score the winning goal for my team. It was a really difficult match for us when we went 4-0 down inside the first two quarters, but that one goal secured our berth in the Olympics. I can recall when I was coming out of the dug-out at the start of the last quarter, I felt like it was the end of my career if we didn't qualify because Olympics is something you look forward to, and it is the most important tournament as a hockey player, but to just be 15 minutes away from not qualifying for it, it was really tense. However, when I got the ball inside the circle, I just thought to myself that I have done this several times, and I just had to repeat my movements, and put the ball past their goalkeeper, and thankfully it was something I was able to do.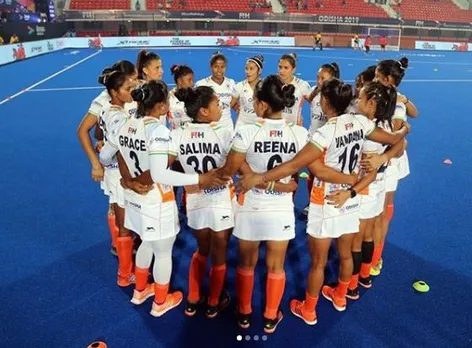 PC Rani Rampal / Instagram
READ: Why You Should Know Rani Rampal
Whenever the team needed a crucial goal, the resolute Rani Rampal was always there. Into your eleventh year now, how much of stage fright do you often get? Does it bother you after so many years of winning goals and leadership?
I don't think there is stage fright for me anymore. Initially, maybe in the first five years, there was a fair bit of stage fright for me, but not now. I feel it is something that you get only when you think too much about the outcome or the consequences. In these 11 years as a professional player who has represented the country continuously, it gives you confidence that you have the ability to play for India consistently at the highest level. It does not bother me at all now, and that is something I tell the younger players also who might go through the same emotion when they are still inexperienced - I tell them that you are here because you have worked hard for it, and you have the potential and the ability to play for India, therefore you should just be fearless and play according to your strengths, and not worry about the outcome.
​In 2012, when India missed the London Olympics, a 14-year-old Rani Rampal cried all night. Does it seem like only yesterday? How far have you come and where are you heading now?
When I first came into the team, I was really young and it was an amazing feeling to be in the same team as some of the great women's hockey players. Initially, coming from a small town with little knowledge about the outside world as well, I didn't even know what the Olympic Games were, and I could not understand the hype around it. But it was in 2008 when I saw my fellow players like Suman Bala cry after missing out on a spot at the 2008 Beijing Olympics, and I had to ask her why she was crying, and that is when I realised how big the Olympic Games were for everyone. Just comparing that stage of my career to now, I think I have come very far, and I have only one wish and that is to win all major trophies for my country. For a long time, women's hockey has not been in the limelight, and I think with the team we have now, it is time to prove to everyone that we can go a long way and achieve some very special things together.
When I got the ball inside the circle, I just thought to myself that I have done this several times, and I just had to repeat my movements
On a personal note, as you would know, I started off from a very humble background, and I never thought I would be here. But I owe everything to my coach Baldev Sir, and to hockey. Playing this sport has not only helped me, but has helped my family, and now I'm at such a place that I give back to the society, to the kids in my hometown of Shahbad-Markanda, and I want to continue making a difference in the lives of many children.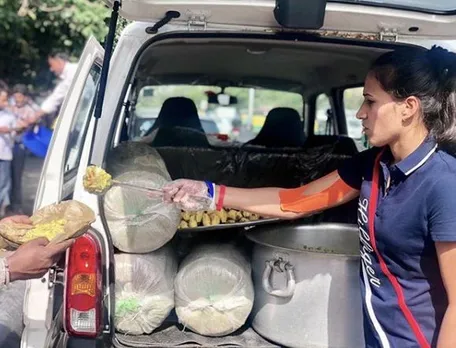 PC Rani Rampal / Instagram
What will be your strategy at the Olympics? In this sport, chances can be higher than skills or is pure hard work the key?
I think hard work is definitely the most important aspect in hockey and I believe it applies to all kinds of other outdoor sports as well. You can have great skills but in modern-day hockey, I think fitness, agility, mobility play a huge role. The format of hockey has also evolved over the years, and now we have four quarters of 15 minutes each along with rolling substitutions, so that makes the sport more challenging and quicker. You have to put everything into your training, your gym sessions, your team meetings and your recovery. It's probably a phrase that is really common, but I believe that there is no substitution for hard work.
"I believe that there is no substitution for hard work."
I think the strategy to play the Olympics is quite a secret, that's why only a percentage of athletes manage to make it to the Olympic Games. We have 12 women's hockey teams in total from around the world who have secured their place at the Tokyo Olympics, so I guess it is quite difficult. But like I said, you need to have a good balance between skill and fitness, and you should be able to put in the hard work to utilize your skills at the right moment.
Also Read: Rani Rampal took up the hockey stick at the tender age of seven
Currently, if you review, what are the team's weak points and strong points? Which areas do you need to work on as a captain?
I think we have more strong points now than we have weaker ones. The team has developed into one of the top sides in the world over the past couple of years, and the credit goes to our coaching staff as well as the players. With the support of Hockey India and SAI, we have the best facilities given to us during our National Camps which are held in Bengaluru, and that has helped in improving our fitness levels tremendously. Earlier there were talks about how our team wasn't as physical as the other top teams around the world, but now we can match any side in the world in terms of fitness, and that has made a lot of difference in the on-field results also. Beating USA was not an easy task as we have struggled against them in the past, but you could see in these matches that we have improved as a side, and it was really good to see as a captain.
I think discipline is the key if you want to be a hockey player. Hockey is a team sport which is really fast but also very technical
We do have some areas of concern still, conceding four goals in two quarters in a high-pressure scenario was something that we don't want to repeat, and it is something we will address when we go back to camp later this month. As a captain, I think my main job is to take the team forward as one unit, and I am really proud to see the unity in this bunch of players, and of course I want to lead by example - both on and off the field.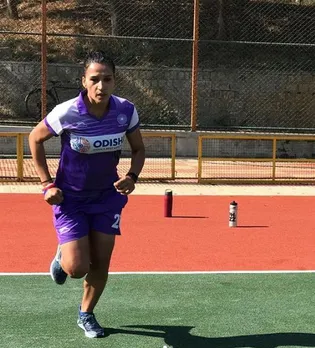 PC Rani Rampal / Instagram
Great strength comes with proper diet and a quality health regime. Share yours.
Yes, that's true but it varies from person to person. With the amount of hockey that I have played since taking up the sport in 2005, I try to focus on managing my work load. It is important that I work closely with our scientific adviser Wayne Lombard, and figure out what is good for me and what is not. My health regime consists of having a proper diet and focusing on having foods which help in quick recovery after matches or training sessions. We usually have a diet plan which is prepared by Wayne, and the chefs in our camps usually follow that. The diet is quite similar for all the athletes present in the national camp, be it women or men. Apart from diet, with some grueling training sessions involved, I try to limit my work in the gym, especially with the slight niggles that I have had a history with. It is important that you understand what works for you, and what doesn't. Some people might find it beneficial to spend two hours in the gym, while others might prefer spending only half an hour, and then moving onto something else like stretching or a pool session.
For a long time, women's hockey has not been in the limelight, and I think with the team we have now, it is time to prove to everyone that we can go a long way and achieve some very special things together.
What are the most valued quality for a hockey player?
I think discipline is the key if you want to be a hockey player. Hockey is a team sport which is really fast but also very technical. You need to always be aware of your positions on the field, and need to maintain a structure, all of which require you to be very disciplined. Apart from that, I think physically you need to have a very strong back, as unlike other sports, you play hockey with a bent back most of the times, so it is important to have a good core as well.
I am getting ChakDe vibes here. The team's head coaches have been changed twice recently. To enhance our chances at the Olympics, what are the strategies your coach is planning on to take up?
I think our Chief Coach Sjoerd Marijne has made a lot of difference to this team. When he joined the team in 2017, we were not up to the mark physically and mentally as well. Over these two years, we have seen vast improvement throughout and that has helped the team in performing well. We have also developed a great style of play which is both entertaining, and also brings in defensive stability. With our eyes set on the Olympics now, I am sure that Coach will have his strategies on how to go forward in these nine months that we have before the Olympics, and I am really looking forward to joining the camp to see what he has in store for us.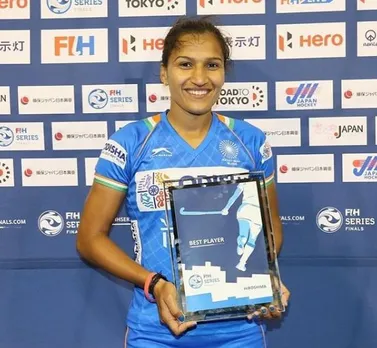 PC Rani Rampal / Instagram
Who are you the most thankful to?
​I am really grateful to Waheguruji for always giving me the belief, and for guiding me throughout my life. He has blessed me with so many wonderful people in my life which includes my parents, my family, my coach Baldev Sir, and my teammates. I am also very grateful to the coaching staff that we have who have immensely helped me and the team in improving so much over the years.
Lastly, what is Rani Rampal's magic moment on the field?
​I think the magic moment is the one where you help your team in winning. I have scored some important goals over the years, but the recent goal against USA that took us to the Olympic Games was really special. We were playing in front of our home crowd after a long time, so it was really special for me. Apart from that, I really enjoy dribbling past defenders and then passing the ball to a better-placed teammate, or just taking the shot from inside the striking circle. It is always a moment that I enjoy, not sure if it is magical though (laughs).
Also Read: Why India Doesn't Deserve Rani Rampal
Feature Image Credit: Rani Rampal / Instagram