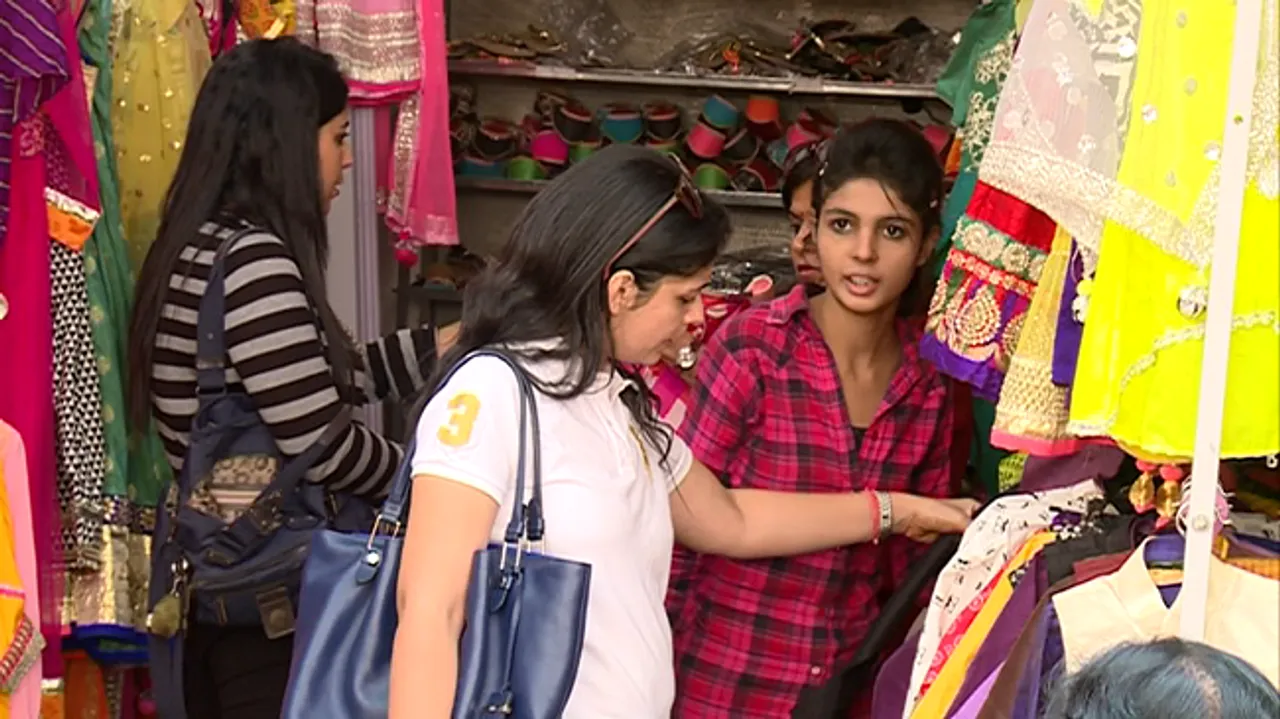 Women entrepreneurs were a key feature at this year's Diwali mela that was organised by the Blind School Association. The week-long mela got over yesterday.
"I have been putting up my stall at this mela since eight years now and every time it's a better experience than last year," says Geeta Agarwaal of Akriti. Women come from various parts of the country just to showcase their products at this mela as it attracts Delhi's creme de la creme.
Chitra Sahoo from Sun Foundation had put up a stall with festive and gift items like embellished covers and tray sets. All profit from her stall is to be donated to blind kids and women. Chitra, who teaches textile designing skills to blind children and women, spoke to Shethepeople.tv about her teaching experience. "It was surprising for me at first but blind people learn quicker than normal people," she said. At Sun Foundation, she also teaches underprivileged women.
Another entrepreneur, Shilpa Agarwalla, who had worked under designer Anju Modi before becoming an entrepreneur herself with Shilpsutra, said that the Blind School mela played a big part in bringing her products out in the market. When she struck out on her own last year, this was the first place where she put up her stall. "Many people saw our juttis for the first time at this mela itself and then started coming back to us. Now many celebrities like Twinkle Khanna, Bipasha Basu etc wear the juttis made by us."
"The business has grown so much that on my website I sell at least 40 pairs of juttis every day," smiled Shilpa.
Diwali is an excuse for women to shop and melas are great facilitators as they bring an assortment of products together. They not just give space to products from designers but also to products made by the deprived sections of society who get recognition for their skills.