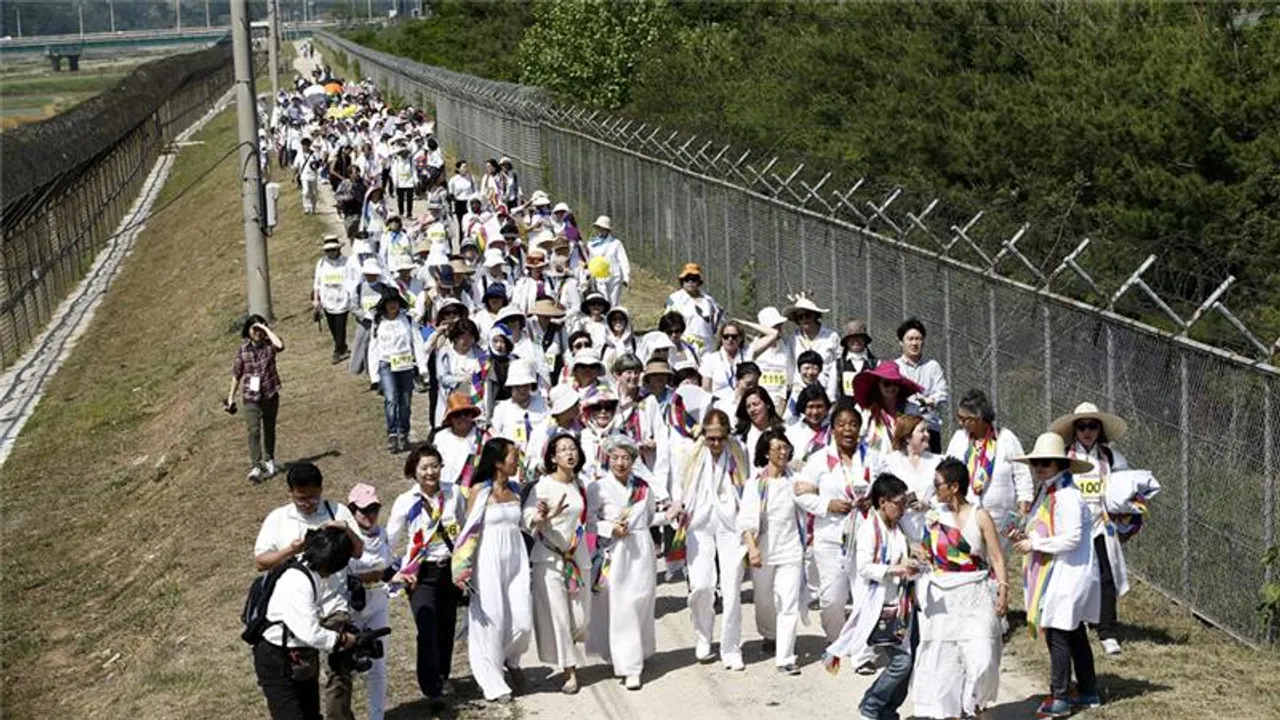 10,000 Indian women joined the International Women's Peace Group led initiative to end war and empower women and world peace. The IWPG Women Leaders' Peace Committee Kanyakumari District along with PURA as the leading organizer hosted this big event at Women's Christian College at Nagercoil in Kanyakumari, Tamil Nadu, on 18 December this year.
IWPG is an international non-profit organization for women with ten million members across 1000 affiliates and branch offices.
Women came forward in the support of IPWG. They attended the first part of the event which was called Happy Women Healthy Mothers. The first part saw women leaders from Tamil Nadu, and from the states of Odisha, Maharashtra, Kerala who started the dialogue around women helping other women grow and peace deals. The event saw Hon. District Collector, the Superintendent of Police, and the Additional Director for Rural Development Tamil Nadu Government as the chief guests.
The second half had 200 college girls from Kanyakumari performed to initiate peace deals and support for women. It was well received by the crowd who cheered at the performances. The event ended with a massive peace walk joined by other localites across the downtown Kanyakumari.
"Though women in India are struggling with India's custom and social norms, I believe those struggles are what we go through on the way to becoming agents of peace. Now it is the time to show the true potential of Indian women," said Nam Hee Kim, chairperson of IWPJ, reported by Leadership.
In the recent past, the IWPG has organised other conferences like Peace Forum at the Holy Cross Women's University again in Kanyakumari. There were 1000 participants including the principal, faculty, and students of the university, and local women leaders. These women signed a paper asking for international intervention and prevention from wars.
Picture Credit- Al Jazeera