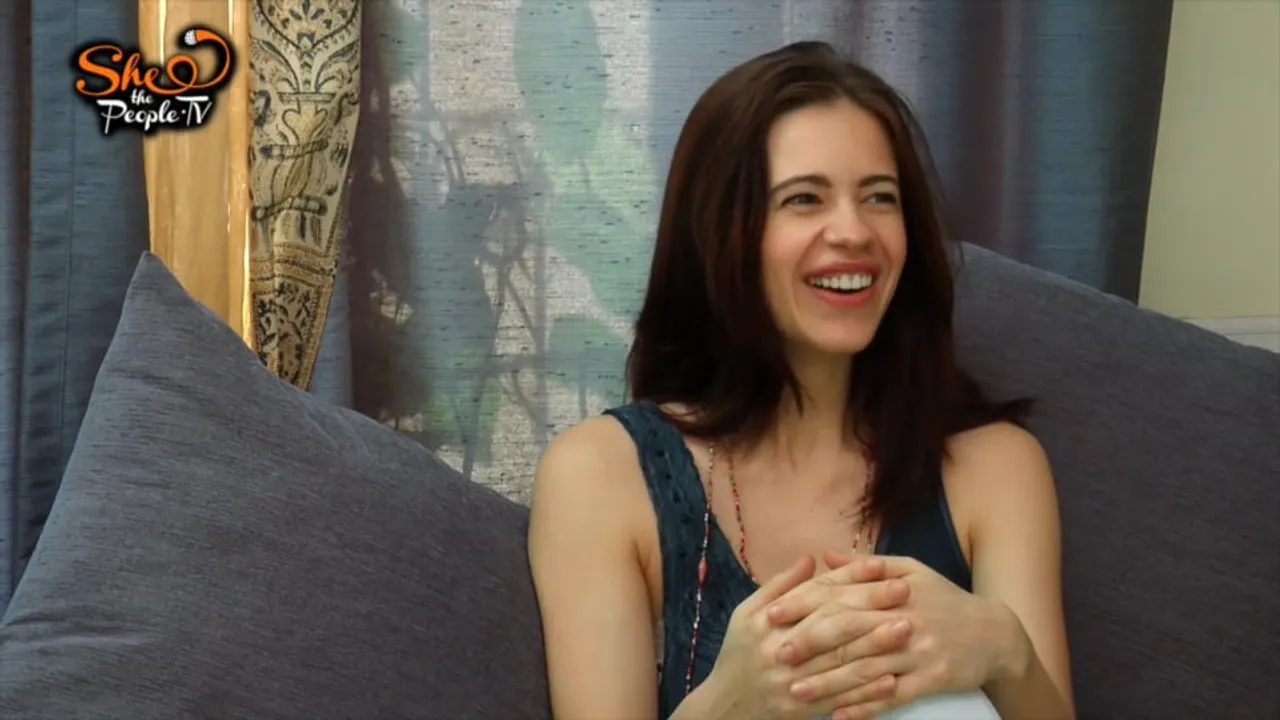 Actress Kalki Koechlin is a staunch feminist and she doesn't have any qualms in accepting that. Feminism and empowerment are not isolating women from the world, says Kalki, as reported by PTI.
"Women are not being isolated because of feminism. We cannot be because we are the carriers of the species. We have already been isolated throughout the history. Being inside a home and isolated is just the same," she says, emphasizing on the fact that women must stop living in a grip of fear as they cannot let fear dictate their decisions.
"Being married and isolated from the society -- be it the laws or the economics. We can't be afraid of being isolated anymore. That is part of the fight," Kalki told PTI.
Feminism and empowerment are not sidelining women from the world - Kalki Koechlin
Read Also: Bollywood Actresses wearing feminism on their T-shirts
The real fear, she acknowledges, is about what will transpire if women take charge of things. "If there is any fear, I think it is about women overtaking (men). I don't think that's right either. Again, the balance will tip the other way. So, may be that is the fear right now. Men may think women are taking over their jobs. But women can't be sidelined forever," she says.
When asked about her take on feminism, she talks about feminism as a concept that preaches about an egalitarian society where all human beings are equal, irrespective of their gender. She, however, feels that we are still far from it.
Recently, actress Sonam Kapoor penned an essay to put the message of feminism across. She highlighted that a feminist is simply someone who respects the choice of an individual to lead her/his life the way she/he sees fit. And when you see it for the simple philosophy that it is, it's hard to understand why anyone would choose to be anything other than a feminist."
Extreme feminism isn't good - Randeep Hooda
 A lot of men, too, have gone on the record to talk about feminism. Randeep Hooda, who did his TV debut with MTV's 'Big F', where F stands for feminism, says that he is an ardent believer of women's empowerment, but extreme feminism isn't good.
Read Also: How Can men Make Feminism a success
Enlightening everyone with his contribution towards women's empowerment, Hooda says. "I'm deeply respectful of all the women in my life, what more can I do?"
The actor also feels that nowadays, a lot of cinema and TV shows are focusing on women's empowerment. "It cannot be denied that more and more shows and films are inclined towards showcasing women's issues, but not all are doing it with the intention to achieve empowerment. That is evident and viewers are smart. They will eventually figure out what is real and what is not," he explains.
While it is difficult to build a consensus on what exactly feminism should achieve, the good news is that Bollywood actors have finally started acknowledging the movement.
Read Also: Feminism is not an urban phenomenon; it has rural roots: Kamla Bhasin
Charvi Is An Intern With SheThePeople.TV