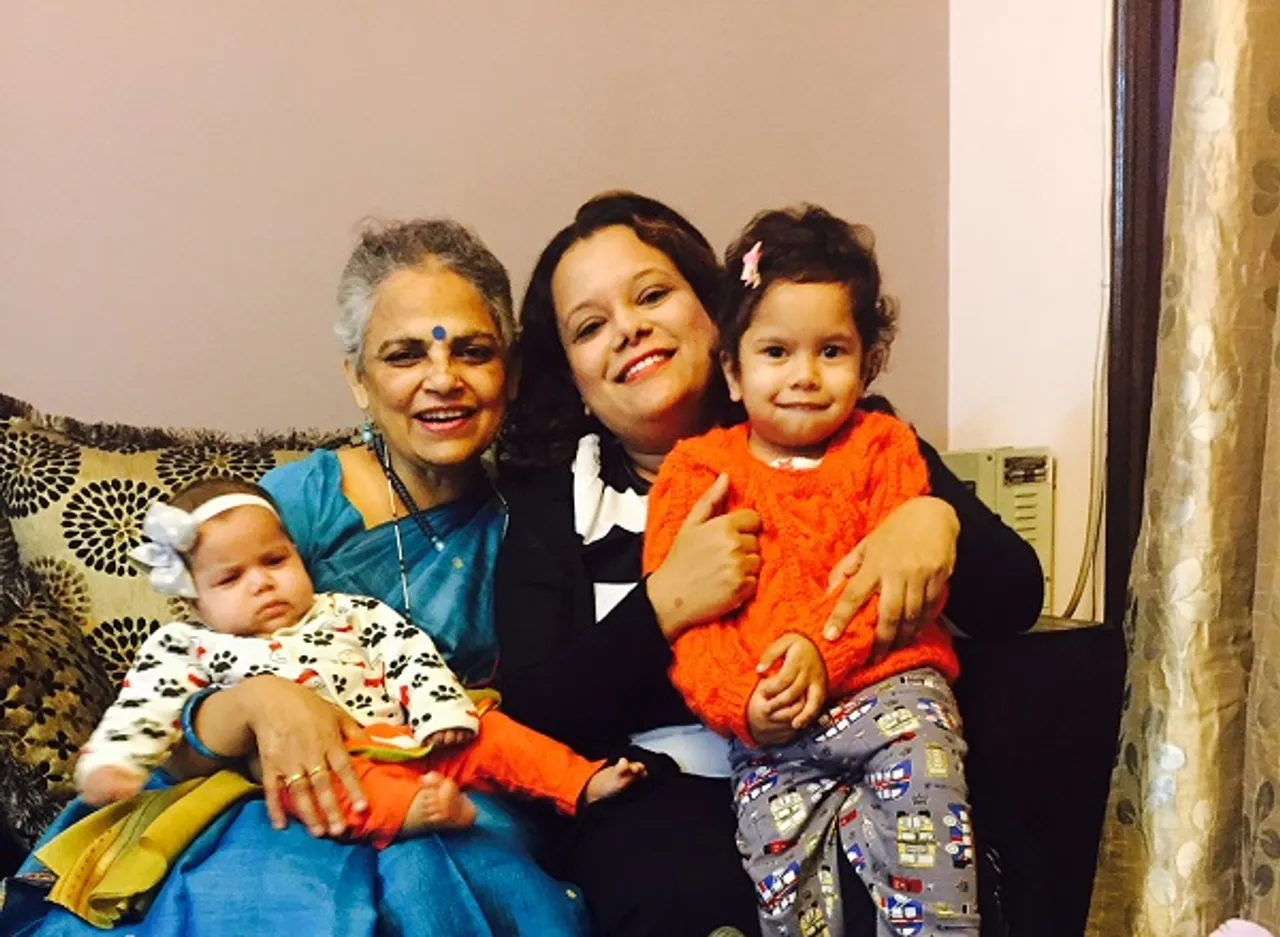 Today, not many people stay in touch with their teachers. The term 'guru' has almost lost its meaning in the hustle bustle way of schooling that's become a norm these days. I remember loving my English teacher in school but that was that. Nothing after that. But Delhi-based Nishtha Bhatnagar has proved that keeping the student-teacher bond in not at all difficult. She is giving it a new high with crowd-funding for her eighth standard teacher, Ms Asha Verghese's old-age home and bipolar disorder.
Nishtha started a campaign on Ketto, a digital crowd-sourcing platform, for her teacher about two weeks ago to raise a fund of Rs 10 lakh. She wrote how her teacher's mental disorder has worsened in the last year and she is incapable of performing her daily chores. She lost her parents in her childhood and divorced her alcoholic husband about a decade ago.
"I had the good fortune of meeting her often and sharing a special bond with her. She has imparted so many life skills to all of us. Not only that, we owe our impeccable language skills to her as well." 
Nishtha tells SheThePeople.TV, "Back in 2003, she was out of work completely and wanted to just end her life. It was then that I first tried to get her some freelance work. For the last 13 years, this freelance writing has been her source of livelihood. But in the last year or so, that work has dwindled. Plus, her health has really deteriorated."
"With poor health and limited resources, she has been finding it difficult to support herself. She had always expressed the desire to move into an old age home, eventually. So, this time when she felt really hopeless, we decided that crowd funding her to facilitate moving into an old age home had to be the way forward," said Nishtha, who studied from Holy Child Auxilium School where she was taught by Verghese.
On asking about her Verghese's impact on her, she said, "Ms Asha has had the most positive influence on my life and on the lives of most students she taught. There are a few other students who have also kept in touch in her. But yes, I had the good fortune of meeting her often and sharing a special bond with her. She has imparted so many life skills to all of us. Not only that, we owe our impeccable language skills to her as well. Over the years, through letters, telephone calls, and of course personal visits, she and I have been in constant touch with each other."
ALSO READ: Women Run Community Radio In This Maharashtra Village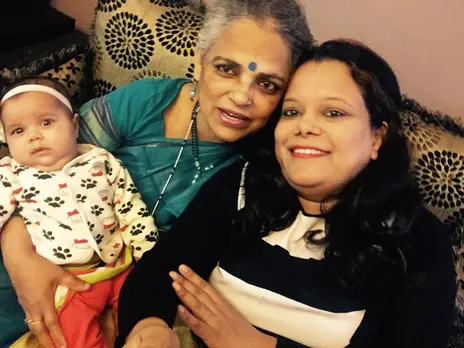 Nishtha Bhatnagar with her teacher and daughter
Ketto and many other digital funding platforms are becoming a rage in the modern times. And have been beneficial for many. Nishtha admitted to having contributed in fundraisers herself, which is what prompted her to start one herself. "I have seen how impacting, powerful and far-reaching digital campaigns can be. So I was clear, it had to be a crowd fund."
Until now, the funds raised are Rs 4,45,005 where people, mostly, Verghese's old students, have donated anywhere between Rs 500 to Rs 21,000. The old-age home, Nishtha wants her teacher to move into, requires a deposit of Rs 3 lakh and then about Rs 15,000 to Rs 20,000 per month. This money would keep her comfortable at least for the next three years.
Nishtha's wish, initially, was to keep Asha with her family but she needed assisted living. "She needs to be in a place where someone is constantly around to watch over her. She tends to lose sleep at night and can fall or injure herself. Plus, she needs to now get on full-time treatment. My husband and I are working. And constant supervision would be difficult," explained the 35-year-old mother of two, Nishtha.
She further urged that the younger generation often forgets that old age is inevitable. "We all will get there one day. So care for your elderly. All they want is your company. Our parents have taught us everything from walking to eating. Our teachers have shaped us into who we are today. I think we owe it to them as a debt of gratitude. I, at least, don't think, I can ever repay it. And what I'm doing for ma'am is nothing extraordinary. She commands every bit of my service."
To check out her fund-raiser, please visit this link and contribute to Nishtha's initiative. Very few people do charity out of home and it is utterly important to appreciate them.
Join Us on https://www.facebook.com/SheThePeoplePage
Follow Us on https://twitter.com/SheThePeopleTV