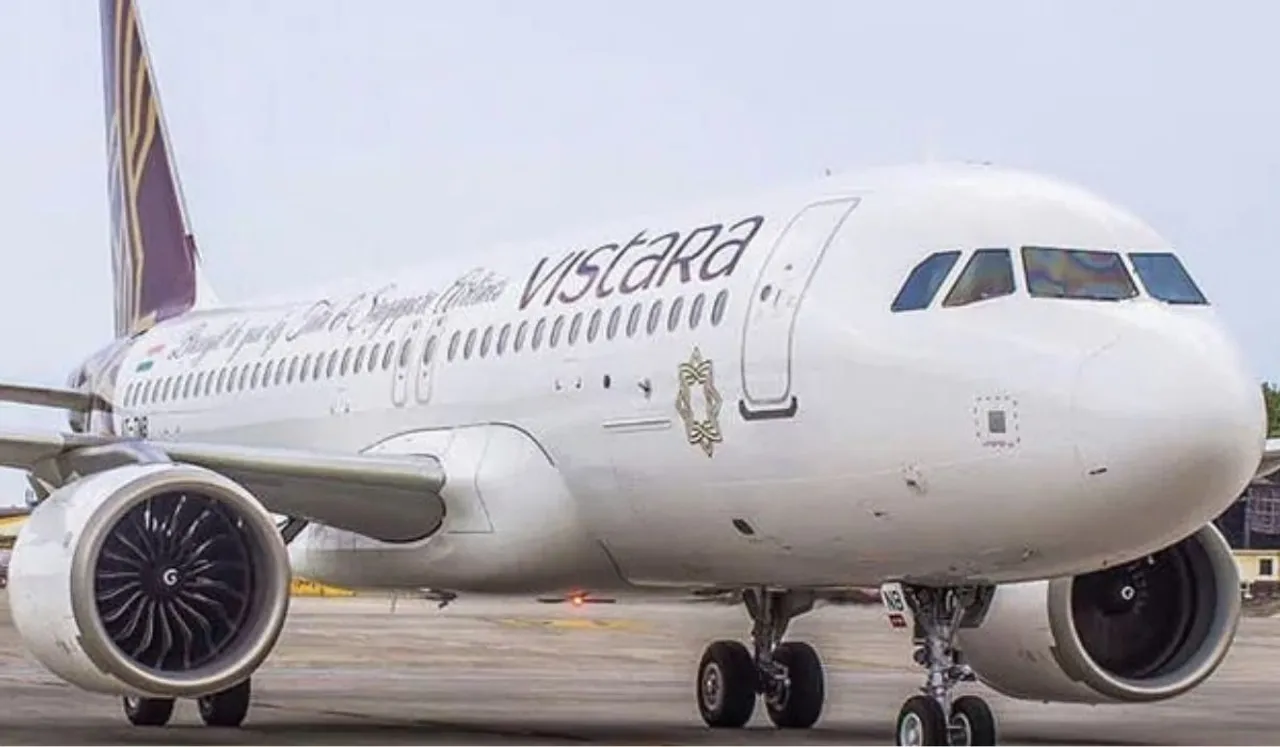 A huge tragedy was narrowly averted at Delhi airport on Wednesday afternoon between a Vistara flight from Ahmedabad and another flight of the same airline—the two planes were carrying a total of 300 people—Thanks to the alertness of the pilot on the former aeroplane.
The Ahmedabad-Delhi flight had just landed at the Delhi airport and was instructed by Air Traffic Control to cross an active runway to reach the parking bay. Meanwhile, a Vistara Airline Delhi to Bagdogra flight was given permission to take off on the same runway. The collision between the two planes was avoided solely because of Captain Sonu Gill, 45, on the Ahmedabad-Delhi flight.
Woman Pilot Prevents Two Planes From Crashing
The planes were just 1.8 kilometres apart when the crash was averted. The outcome would have been disastrous if the pilot had not been alert and warned the ATC of the presence of the other plane.
The Directorate General of Civil Aviation (DGCA) said the Vistara flight VTI926 landed on Runway 29L and was instructed by the ATC to cross Runway 29R on the way to its parking bay.
However, the ATC official "momentarily forgot" the instructions given to VTI926 and told flight VTI725 to take off from the same runway 29R. The regulator's statement stated that upon receiving information from VTI926, and realising the error, the tower controller instructed VTI725 to cancel takeoff.
According to the Press Trust of India (PTI), the DGCA has ordered the ATC official who was responsible for the incident on the runway to be taken off duty.
The Delhi-Bagdogra flight retreated from the active runway immediately after being instructed to cancel its take-off and returned to its parking bay. PTI quoted officials stating that the plane was refuelled to ensure there was enough fuel for the second takeoff and to return to Delhi in case of bad weather conditions at or on the way to Bagdogra.
Sources stated that the passengers became a little apprehensive when the Bagdogra pilot announced that the plane would not take off due to instructions from the ATC.
According to the Delhi airport protocol, no aircraft or vehicle moment is allowed when a plane is in the process of taking off or landing. The PTI quoted Captain Amit Singh, senior pilot and founder of the Safety Matters Foundation, saying that 'flight ops from closely spaced runways require enhanced monitoring and stricter compliance with SOPs to avoid a potential traffic collision'.
The Delhi-Bagdogra flight took off from a newly inaugurated runway, and the second Vistara flight, after landing on the parallel runway, moved to the end of the same runway.
---
Suggested Reading: NY Demonstration Plane Crash Kills Indian-Origin Woman: 10 Things To Know