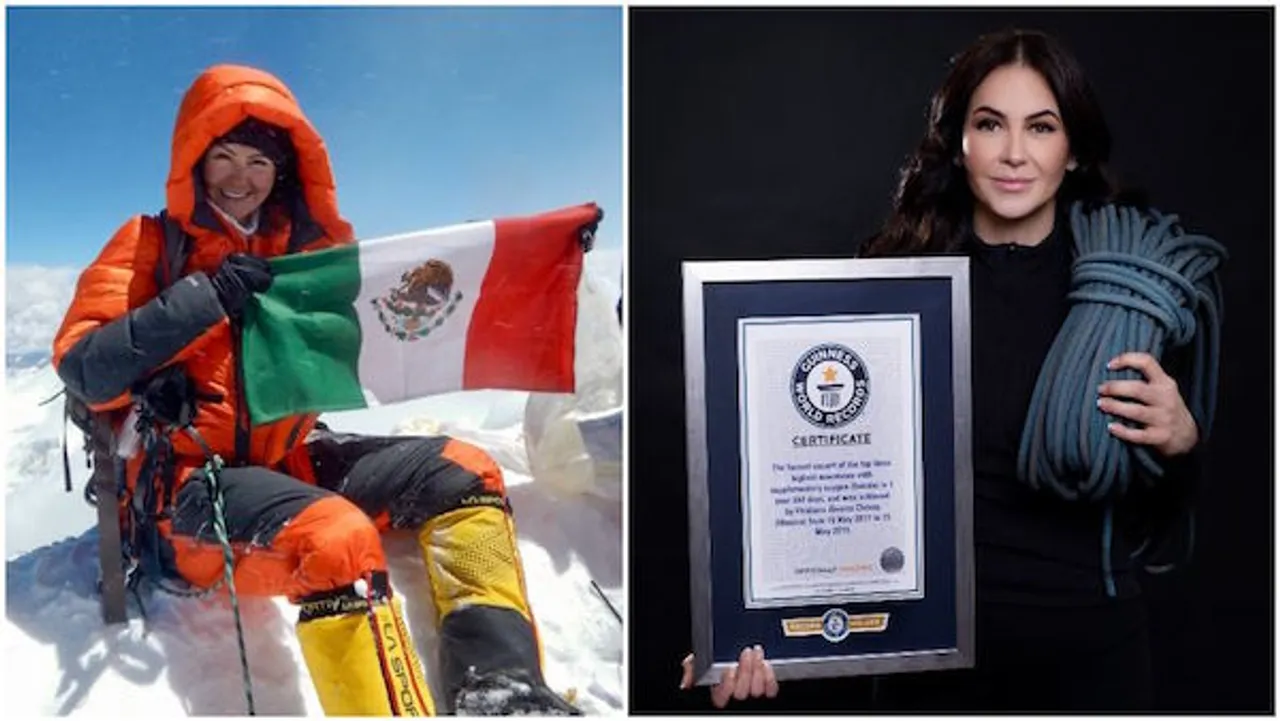 In an adventurous one year and 364 days, Mexico's Viridiana Alvarez Chavez scaled three peaks to achieve the title. Showing admirable display of strength and determination, she becomes the first woman to break the record to climbing three highest mountains with supplementary oxygen.
Her journey started with Mount Everest (8848 meters high) on 16 May, 2017, followed by K2 (8611 meters high) on 21 July, 2018 and finished at Kangchenjunga (8586 meters) on 15 May, 2019. Viridiana is the first Latin American to climb K2, the second highest and one of the most dangerous mountains in the world.
She was recently honoured with her title during a remote ceremony featuring Raquel Assis, Senior Manager, Guinness World Records Latin America Records Management Team, to recognise her empowering accolade. "We continue to inspire the world through our record holders. Records motivate people to recognise their potential and look at the world differently. Congratulations Viridiana" said Raquel.
KEY TAKEAWAYS
Viridiana Alvarez Chavez breaks  record of fastest ascent of the world's three highest mountains. 
Chavez scaled three peaks in one year and 364 days, to achieve this title. 
This Guinness World Records title was previously held by Go Mi-Sun (South Korea), whose ascent to the three highest mountains was achieved in two years and two days.
In addition to mountaineering, Viridiana works as a public speaker at youth conferences and events to promote the idea of breaking paradigms, highlighting the importance of emotional intelligence, a positive attitude, discipline, and consistency to achieve goals.
Also Read: Priyanka Mohite: The Girl Who Scaled The World's Fifth Highest Mountain
"My career as a mountaineer started with an unusual and inspirational purpose: a simple personal challenge to exercise, but I ended up giving up my office job; risking comfort to experience the magic of the mountains," Viridiana said according to reports.
Her next aim includes conquering the 14 highest mountains in the world, and become the first North American to do so. She already has five down, so she is off to a great start.
Alankrita Arora is an intern at SheThePeople