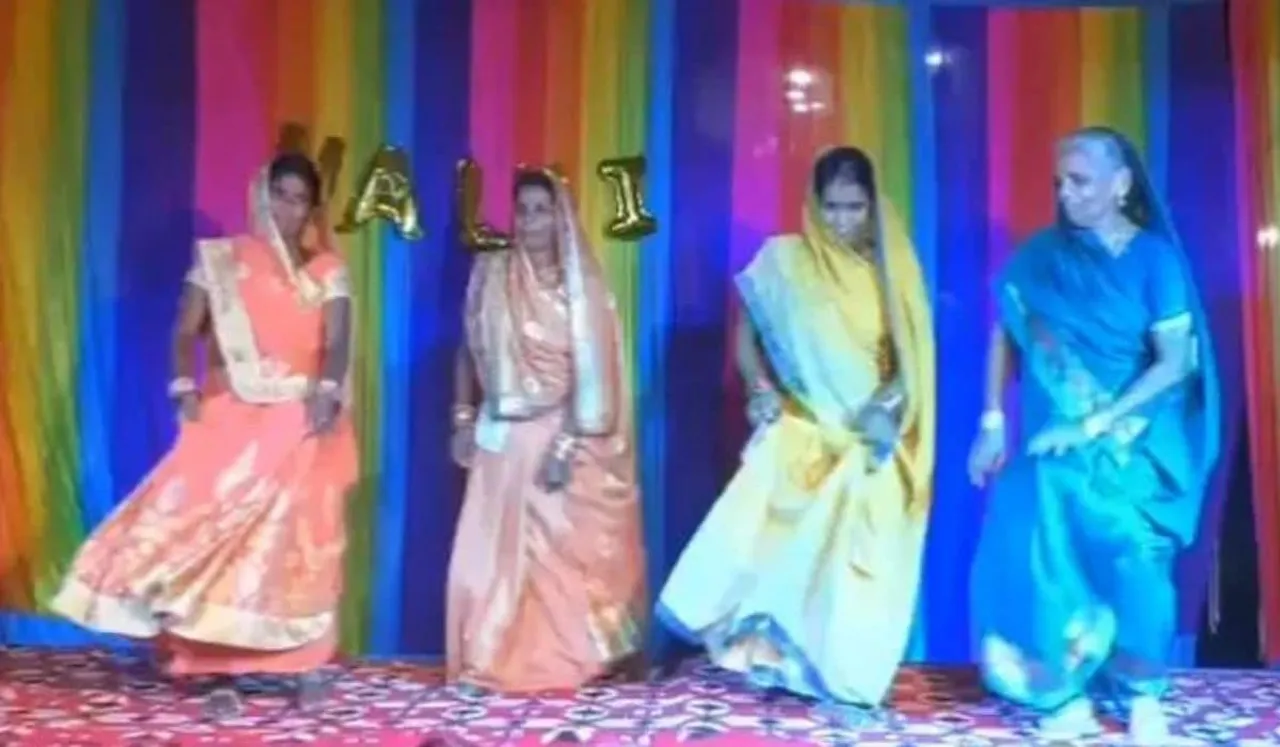 In shocking news coming in from Madhya Pradesh, a woman died of a heart attack while dancing at a wedding in the Bakhari village of the state's Seoni district. The video of the unfortunate incident went viral on social media.
The 60-year-old woman was dancing happily alongside the wedding guests when she suddenly fell on the dance floor. While she was rushed to the hospital on time, the woman passed away.
---
Suggested reading: Groom Beats Bride & Her Mother After His Father Dies Of Heart Attack Due To Loud Music
---
Woman dies of heart attack while dancing
According to reports, the incident took place at a wedding venue in the Bakhari village of Madhya Pradesh during the night. The video, which has now gone viral all over the internet, shows how the woman is dancing merrily alongside a group of five other women.
What happens next is both unfortunate and shocking not just for her family but also for the wedding guests. The woman suddenly collapses and falls on the floor. The wedding guests rushed to her aid and picked her up, while her family members made arrangements to rush to the hospital.
On reaching the hospital, the doctors informed them that the woman had suffered a heart attack and that she had died on the spot long before she was brought in.
Similar incidents
This Madhya Pradesh incident comes a few weeks after a man in Rajasthan similarly lost his life. The man was dancing at his sister's wedding taking place in the state's Pali district when he suddenly collapsed and died.
Earlier this month, a young man collapsed a died on the spot in Meerut city of Uttar Pradesh. The CCTV footage captured the incident where he can be seen falling on the floor.
In another incident of a heart attack during a wedding, a man died at a wedding in Varanasi while he was dancing along with his family members. He, too, collapsed due to a heart attack and could not be revived. The deceased was a 40-year -old man who was believed to be healthy but suffered from an unexpected attack.