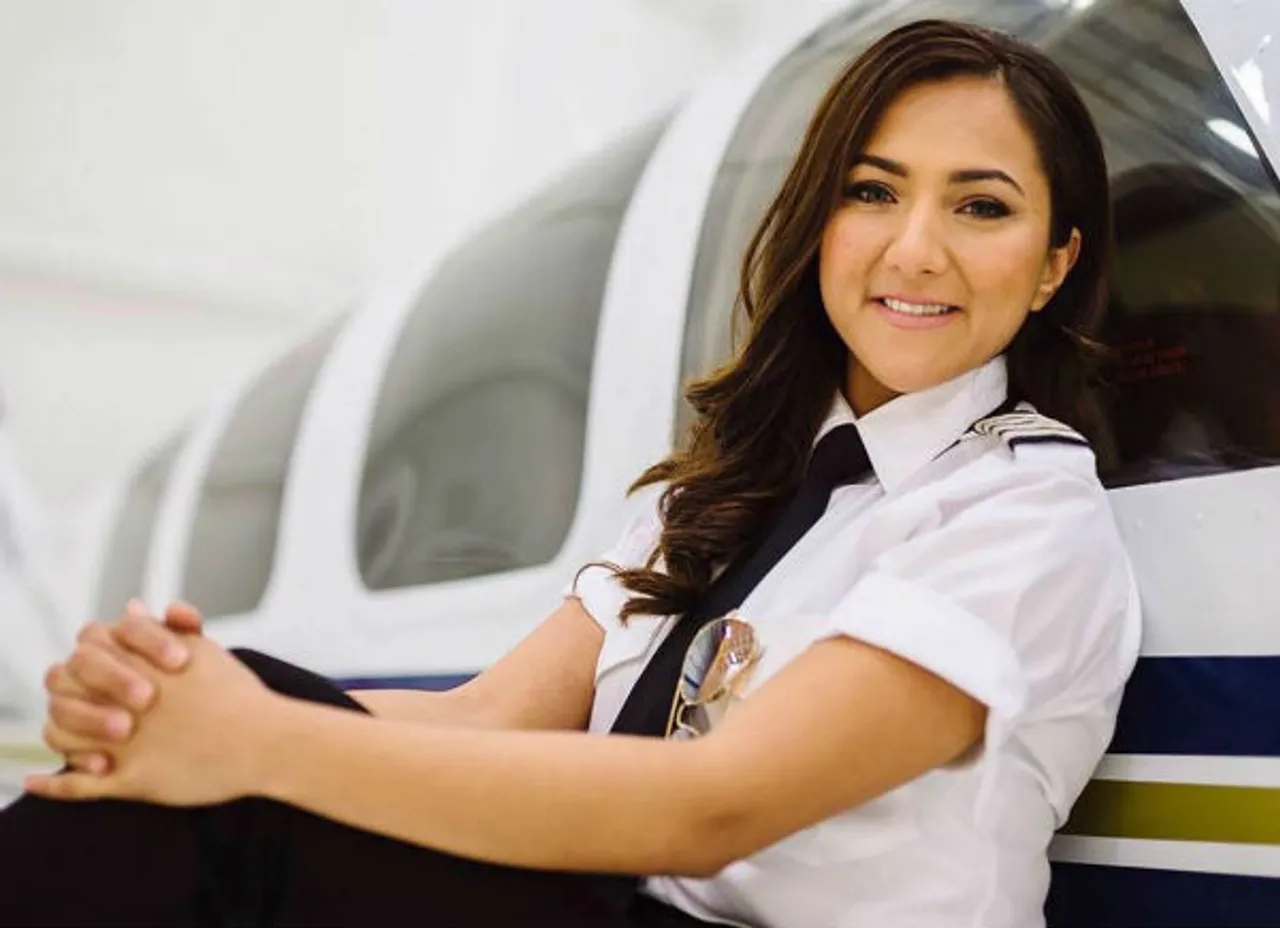 Shaesta Waiz (29) is all set to complete a solo round-the-world flight, thereby becoming the youngest Afghan woman to do so. She took off from Daytona Beach, Florida, on May 13 (Saturday) and is currently on the transatlantic leg of her journey.
Shaesta Waiz pic.twitter.com/aUO4upaWlN

— Ashik cholekal (@ashikcholekal) May 17, 2017
Born in an Afghan refugee camp, Shaesta is the first female certified civilian pilot from the war-torn country. She wants to be an inspiration for young girls who dream to defy all odds to be able to showcase their talent.
On her voyage, Shaesta will cover over 40,000 km, halting in 18 countries across five continents, whether or not weather permits.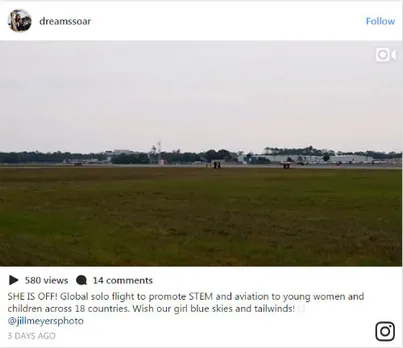 "I thought my role was to become a housewife and have kids. My mom had six girls," she told CTV News on Monday in Montreal. "I have these moments where I take a step back, even if I'm in the air, and realize this is really happening."
Shaesta Waiz, 29, Afghan woman born in refugee camp on her way to be youngest woman to fly solo around the world https://t.co/snexcgyklI pic.twitter.com/SglJOvLOId

— Greg Mortenson 🌻 (@gregmortenson) May 16, 2017
In her to-do list, Spain, Egypt, India, Singapore and Australia are included among others and the journey is to be covered on her Beechcraft Bonanza A36 aircraft. After the trip, she'd be back in Florida in August.
Solo round the world pilot Shaesta Waiz mobbed by young fans at Roslyn elementary pic.twitter.com/0PR6TyFfGj

— Derek Conlon (@DConlonCTV) May 16, 2017
At the end of the Soviet war, Shaesta immigrated to the United States with her family. Also, at the young age when she was in the refugee camp, Shaesta was not into airplanes, in fact she was afraid of it. She said, "I was a very shy girl. I didn't have a lot of confidence in myself. I didn't speak English. I grew up speaking Farsi and Pachtun at home." But now she is the first female certified civilian pilot from Afghanistan.
Her first flight was at age 18. "A lot of people in aviation have this moment when they discover it. It's so magical. It's amazing," she said, adding, "When I found my passion -- flying -- that's when I started to challenge myself. I started to read. I started to do better in maths. I started to look at the world differently, the sky differently."
Now the International Civil Aviation Organization (ICAO) is sponsoring the engineering graduate in her trip that comprises 30 stopovers. They also host events for schoolchildren to motivate them to take up science, especially aeronautics.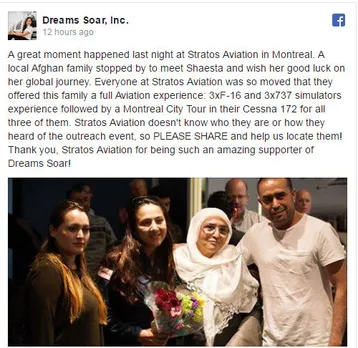 "If you really break it down into science, technology, engineering and math and explore what those career fields offer, it's very exciting," Shaesta said.
"Youre the bravest woman we've ever met. We're so proud of you!" -Daimely, Jess, Veronica, and Oriole pic.twitter.com/kp0hDoDSzN

— Dreams Soar (@DreamsSoarHub) May 13, 2017
Shaesta Waiz speaking to kids at Roslyn elementary about STEM - science,technology, engineering and math. pic.twitter.com/pVTlWxeAON

— Derek Conlon (@DConlonCTV) May 16, 2017
A data by ICAO says a mere 5 per cent of commercial pilots are women.
Feature Image Credit: Facebook/Shaesta Waiz
READ: Youngest Indian Pilot Ayesha Aziz Gets Ready To Fly Commercial Plane
ALSO READ: Flying high: Meet India's first batch of female fighter pilots
Join Us on https://www.facebook.com/SheThePeoplePage
Follow Us on https://twitter.com/SheThePeopleTV