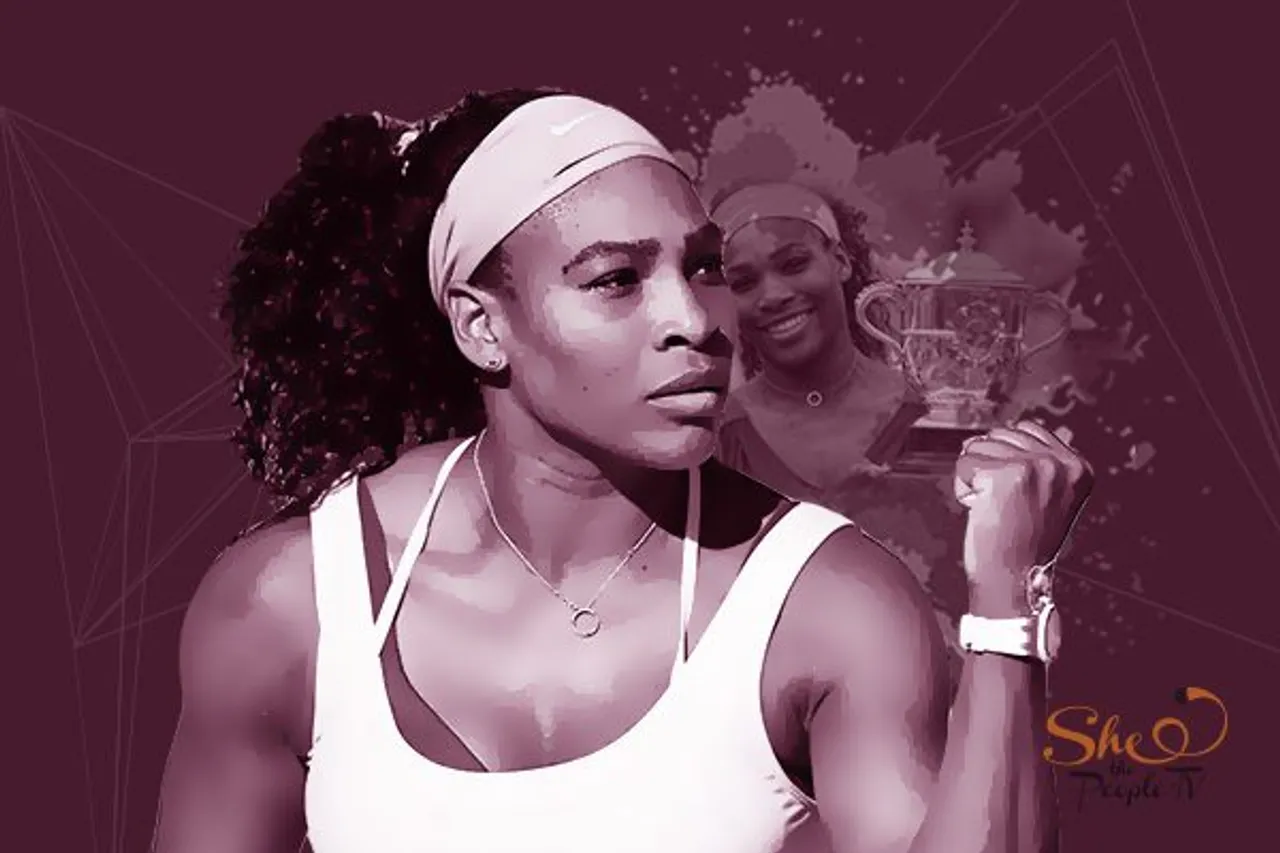 One step closer, Tennis star and the 23 Grand Slam winner prepares for another Wimbledon singles final. Only one woman is standing in her way to making history. A promising teenage player Simona Halep will face-off with the dominating Serena Williams in the Wimbledon Final, and that's the only block the American has on the way to achieving her long held ambition of equalling Margaret Court's Grand Slam title record. Serena and Simona both recorded easy victories in their Wimbledon semi-finals on Thursday.
Simona is not a regular opponent to beat. She had already won the French Open junior title. The Romanian now is fiercer than ever, will face seven-time champion Serena Williams in Saturday's Wimbledon final, for the first time on Centre Court. The former No. 1 and the 2018 French Open champion, won an easy game of 6-1, 6-3 victory over Elina Svitolina in the semifinals on Thursday, became the first Romanian woman to reach the Wimbledon final.
Hela or Thanos- who wins?

— Serena Williams (@serenawilliams) July 11, 2019
Williams, on the other hand, is an unstoppable force even at age 37. She showed brilliant moves on Thursday in her 6-1, 6-2 semifinal and ousted Barbora Strycova.
"I definitely feel like I play better when I'm calm," Williams said after the semifinal win, New York Times reported. "But it's definitely an effort. Not getting over-pumped but at the same time not getting under-wound. I have to be in that right space."
An 11th #Wimbledon singles final awaits for @serenawilliams... pic.twitter.com/xLuOIPR7z3

— Wimbledon (@Wimbledon) July 11, 2019
At 37, Serena Williams is the oldest woman to reach a Grand Slam final in the professional era and she will face Simona Halep, who is into her first Wimbledon Final.
Who will join Simona Halep in the #Wimbledon final?

It's @serenawilliams vs @BaraStrycova…

Live scores 👉 https://t.co/1I4MjWFaWP pic.twitter.com/H9YpCLUHBP

— Wimbledon (@Wimbledon) July 11, 2019
Williams missed out on the chance to equal Australian Court's record on two occasions since returning from giving birth to her daughter – losing last year's Wimbledon final and then controversial defeat in the US Open final.
READ:Retribution In Tutu: Serena Williams' Fitting Reply To Catsuit Ban 
One step away from an eighth #Wimbledon singles title...@serenawilliams defeats Barbora Strycova 6-1, 6-2 in 59 minutes on Centre Court pic.twitter.com/PzZzr8qi9M

— Wimbledon (@Wimbledon) July 11, 2019
"It feels good to be in the final again after the year I have had," said 37-year-old Williams.
"I have just needed matches to feel good and do what I do best and that is play tennis. I love what I do. I have a great job and I am still pretty good at it. I get a remarkable experience every time."
The 37-year-old American missed most of the 2017 WTA season due to her pregnancy.
"She's a tough opponent," said Williams about Simona adding "We always have great matches. I look forward to it."
"It's an amazing feeling but I am also excited and nervous. It is one of the best moments of my life," said Simona who will be playing in her fifth Grand Slam final. "The match was not easy, the games were long and went deep. I fought hard to win this match and I was strong mentally and physically and had the right tactics."
Simona had also knocked out new sensation, 15-year-old Coco Gauff in the last 16, lost in her previous semi-final appearance at Wimbledon to Eugenie Bouchard in 2014. "I have more experience, I don't give up anymore," she said. "I plan to be the best version of myself and fight to the end."