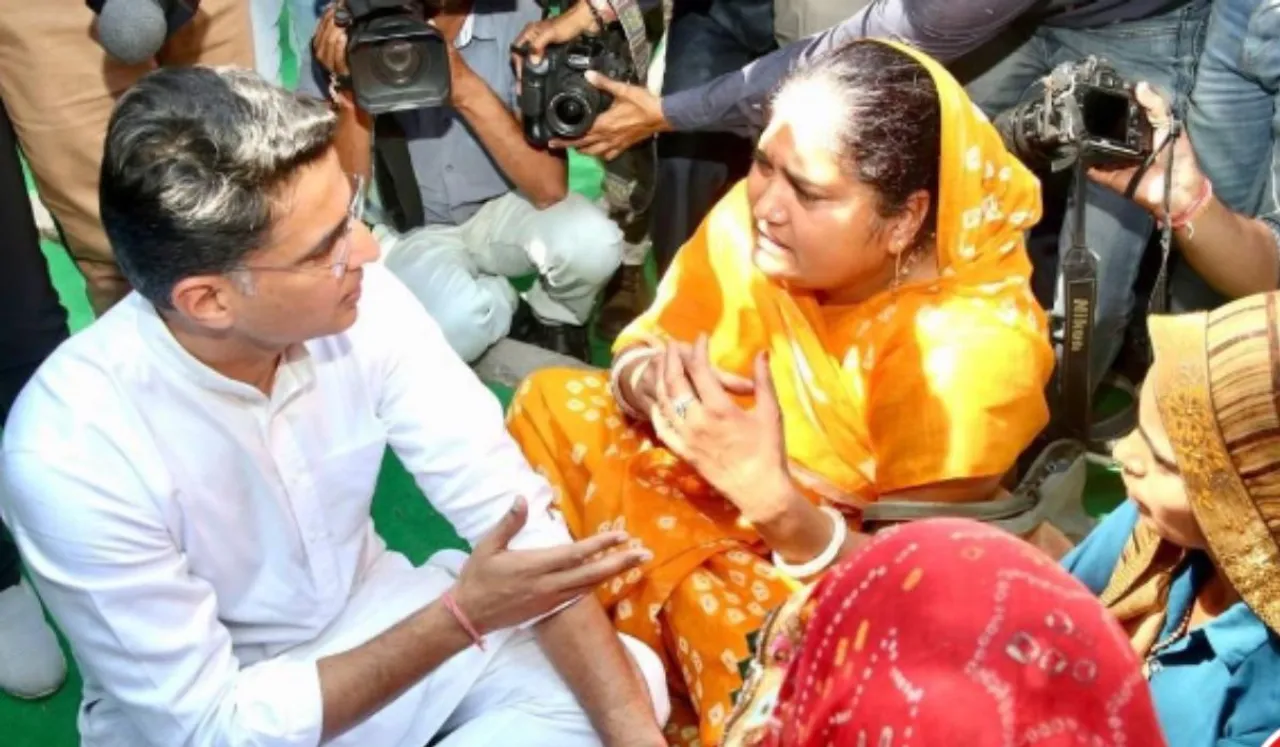 The Rajasthan police have detained the widows of three Central Reserve Police Force (CRPF) soldiers who were killed in the 2019 Pulwama terror attack. The women were protesting outside Congress MLA Sachin Pilot's house on Friday.
The protest has been ongoing since February 28, and a few days ago the women also launched an indefinite hunger strike. Since Monday, they have been protesting outside former deputy chief minister Sachin Pilot's house in Jaipur. The women were removed from the site of the protest on Friday by the police and were sent to their respective homes.
Widows Of Pulwama Martyrs Protesting
Rajasthan police detained the widows of CRPF personnel who were protesting at Shahid Smarak in Jaipur against Chief Minister Ashok Gehlot's government.
The protesting women claimed that it had been four years since the Pulwama incident. Several ministers visited their homes since and made huge promises, but none of them were fulfilled.
The women are demanding a change in the rules that would allow not only children of CRPF personnel to get government jobs but also their relatives on compassionate grounds. The women also demanded that they get new roads constructed and statues of the martyrs installed in their villages.
Chief Minister Gehlot made a tweet asking if it would be appropriate to provide jobs to other relatives of the martyred soldiers, along with their children.
They demanded a handwritten letter from Chief Minister Gehlot's government on Thursday, assuring that their demands would be met.
Earlier, the three women had met Governor Kalraj Mishra and sought permission to end their lives.
Reportedly, the protesting women will now head to Delhi to meet Priyanka Gandhi.
The Congress says that Rajasthan has the "Best Package" for martyrs widows.
BJP MP Kirodi Lal Meena has stated that he was prohibited from meeting the women, and barricades were put up. He insisted that Rajasthan Chief Minister Gehlot speak to them soon and ensure that their demands are met.
Allegations of some police officials misbehaving with these women have surfaced. Congress Minister Sachin Pilot condemned the behaviour of the police.
---
Suggested Reading: Wives Who Honoured Their Martyred Husbands By Joining Army