Entrepreneurship isn't just restricted to a certain community, culture or country anymore. It's a worldwide phenomenon. And that's why it's more important now to startup in India. Those of you who always nipped your inner voices and ideas, thought of not getting out of your comfort zone fearing rejection, there is a sea of opportunities out there. And the starting point doesn't have to be an office. It can be an idea. The new world of co-working spaces has changed the way people do business.
Also Watch: Sairee Chahal of Sheroes on why this is a great time to be a startup
Be it startups, entrepreneurs and small businesses, if you really want your work to get going and get underway, you need to crash to a space regularly where efficiency matters. Usually, for the startups, paying rent might be a difficult situation and that's the reason the idea of Co-working spaces is growing rapidly all over the world. These spaces are built for those entrepreneurs who seek a great community atmosphere while they work. And, most of all, our women are really optimising for co-working spaces than ever. When we approached to one of the co-working space in Bengaluru, NUMA Bengaluru, we had a little chat with the company's Community Manager, Malathi Krishnan.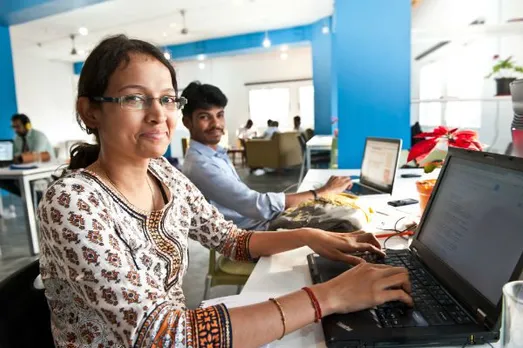 "NUMA is primarily run by women. We have 90% women strength running the place. In terms of women using the co-working space, it is a 50-50%," Krishnan shares. "We have seen a lot of freelancers, startups founded by women, photographers, single employees working for companies located in different countries."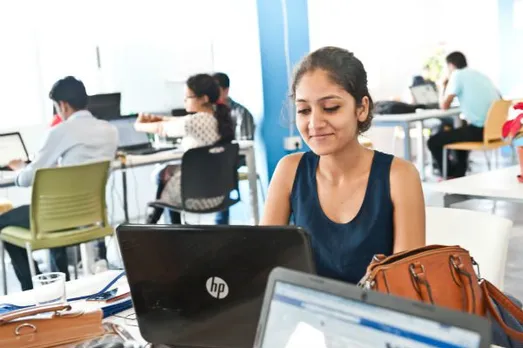 Also Read: How Working-From-Home Works Out: By Neha Bagaria
We loved to hear that women are beginning to step up to the opportunity. But is working in co-working spaces comfortable for women than regulars? Krishnan says, "It helps women keep their mind off the daily chores at home. They have the advantage to work by themselves and also collaborate with other Co-workers. They get to make good work partners and have a good work-life balance. They have the advantage to attend events conducted at the space."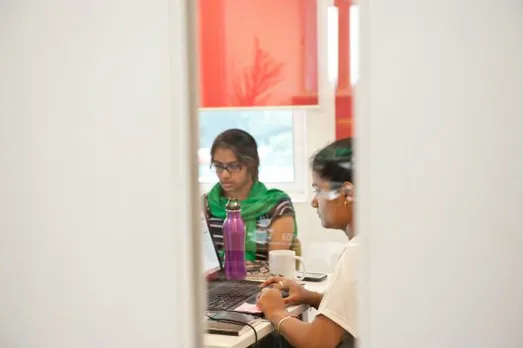 When NUMA is offering free co-working space to entrepreneurs or to any other professionals, one question hits my mind again and again. Why it's gaining popularity now? And the answer is because of the peer-to-peer learning! It helps you build a strong dedicated team, keeps employees on toes and on the learning curve, while they assist each other with challenges. What's more? No burden! Lease free, they're affordable, made for the startup geeks like you, and probably the cooler way to show off in front of investors. Easier for startups who could not afford long-term contracts.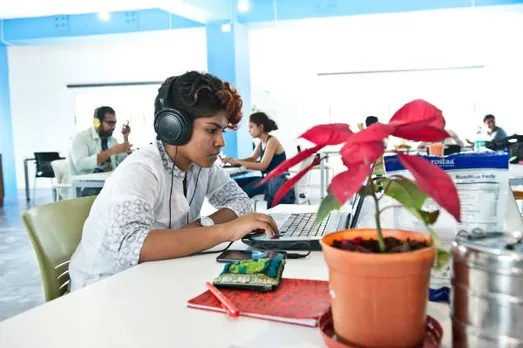 We even asked few of our women entrepreneurs who are using co-working spaces in their daily lives about how the idea made their lives easy. Shikha Suman, Founder and CEO at Medimojo says, "I have worked from home for close to 2 yrs. It gets extremely difficult to focus on work, and productivity decreases. We tend to get sucked in household chores, even if one doesn't want to. It requires enormous amount of discipline to work from home, especially for women. So, we all use co-working space only now."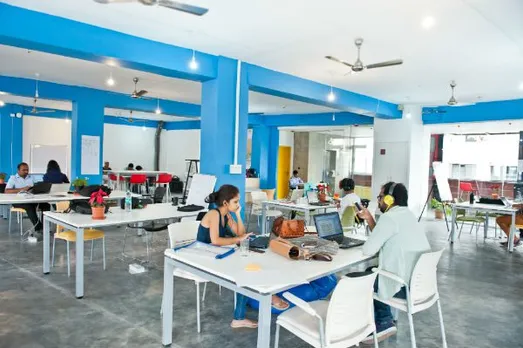 Bhawna Agarwal, CEO NDTV's Gadget 360 admits it might be more useful to use a co-working space than working from home because of the network you connect with and meet. And her reasons? "It is more productive and your business can grow a lot faster since you are surrounded by a community of other aspiring entrepreneurs. Compared to working alone at home, you can build a good network and remain motivated while you are surrounded by like-minded people."
Also Read: Why working from home can be a trigger for empowerment in India
When we asked Suman what's her reason to pick co-working spaces over home she said, "Getting back to social circle and meeting new people with similar background is the best part of co-working spaces. It forces women to step out in the world, giving confidence and pushing them out of their comfort zone." However, Suman admits for working moms Working from home options are a really boon. She explained, "Working from home gives enough time to look after household, especially when you have small kid, that's the best option. But if time and life stage permits, I would any day prefer co-working space."
On the other hand, Agarwal  thinks, "While working from home may have its own benefits, women can actually accomplish a lot more while working out of a co-working space. One can get easy access to conveniences like conference/meeting rooms etc especially when you are in a business where you are required to meet prospective clients. More importantly, it is a great idea to learn and ideate with the people around you since you get access to a lot of other people/entrepreneurs who could help you grow your business."
Don't get locked into a lease, consider a co-working space.
Image Credits: Numa Bengaluru
Join Us on https://www.facebook.com/SheThePeoplePage
Follow Us on https://twitter.com/SheThePeopleTV