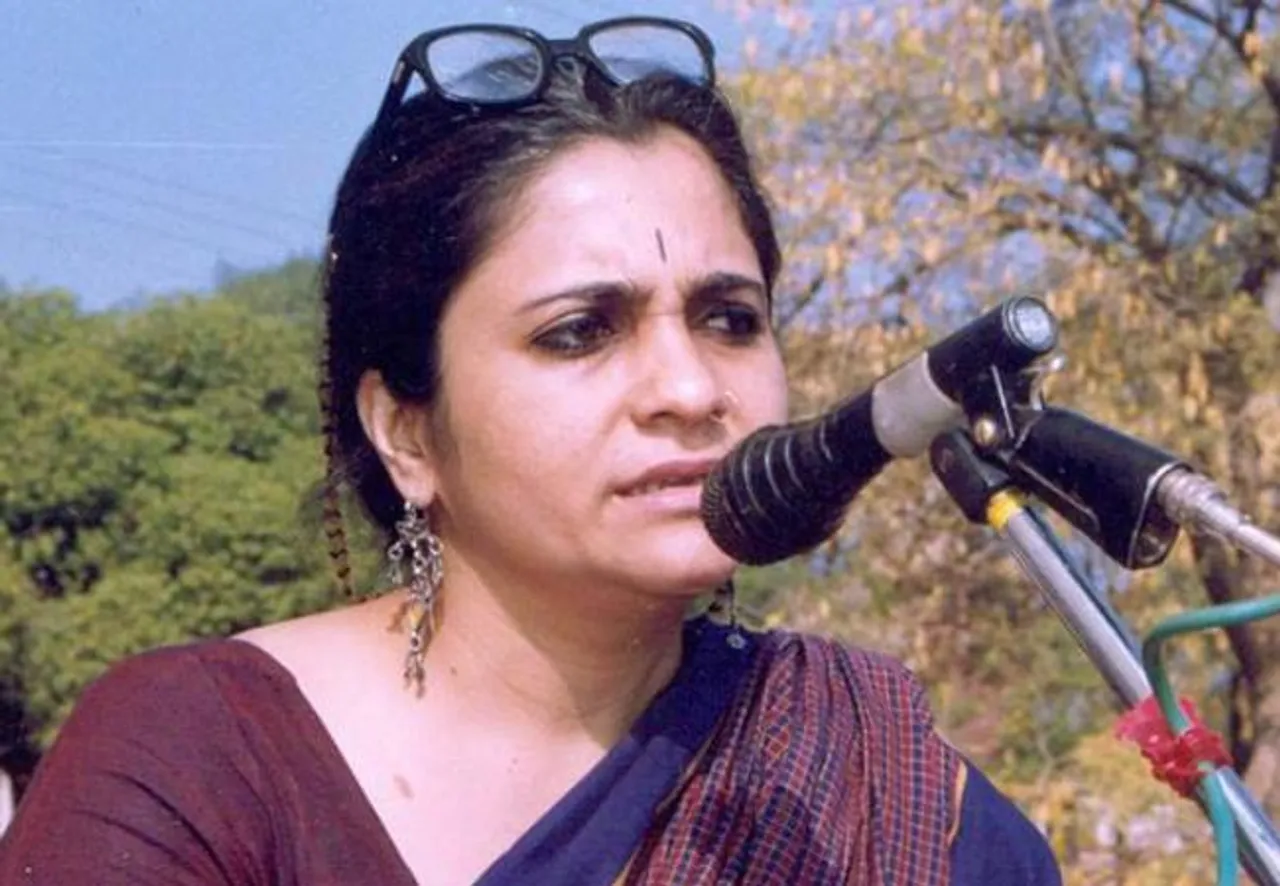 Teesta Setalwad was all over the news, but some would even say she was just making her monthly rounds. Setalvad is one of those journalists who are written about as much as they write themselves- for she moonlights as a civil rights activists and has been on trails that lead right to the apex of Indian politics. So here's an account of all of her explosive journalistic-activism (Or activist-journalism. Works either way) that has kept her a frequent fixture  in the nightly news:
1. Petitions and Probes:
Teesta catapulted to the limelight instantly, when she decided to question the involvement of the highest political authority in the state where the Godhra riots took place in 2002 - and the man  happens to be the apex authority in the country, as of 2014- Prime Minister Narendra Modi, who was the Chief Minister in Gujarat at the time. Her NGO, Citizens for Justice and Peace, along with Jakia Jafri sought the criminal trial of Modi and 62 other high-profile politicians, when they surprisingly excaped every shred of scrutiny when the riots were being probed.
2. CBI's Interest in Her:
After she became a favorite of the mighty pens, she found herself trapped in a money embezzlement scandal- as accusations that she was misappropriating funds from her own NGO were thrown at her by 12 residents of the Gulbarg Society, who happened to be victims of the riots and among the beneficiaries of her NGO's social work. The CBI has been invited to probe this case, and raided her mumbai residence in connection  to this case this morning.
She is also at the crux of a victim-tampering controversy from November 2010, where she allegedly pressured Zaheera Sheikh- the key witness in the Best Bakery case, to alter her testimony, but was abdicated of the allegations.
3. Journalistic- Activism
As an activist, the cause she has chosen to fight is Communalism. She gives consequence to her words and opinions through her through various non-governmental, social, and literary ventures. The activist had initiated a "Khoj"-  to weed out "anti-minority" prose from Indian textbooks.  She is also the woman behind the NGO Citizens for Justice and Peace - and one of her main intitatives through this platform ended up bringing her in the limelight.
4. Activist-Journalism:
 One of her literary ventures with awareness at its heart, is the academic magazine "Communalism Combat," that she co-founded with her husband Javed Anand, which keeps an eagle's eye on entities that endanger communal harmony. Together, they also operate Sabrang Communications, a human rights watch of sorts. 
5. Feminist- Activism
She has proudly proclaimed herself a Feminist and has decided to fully unite this chosen identity with woes of women in her profession. Thus came about the "Women in the Media Committee"- a forum for uniting women journalists to address concerns surrounding the gender-bias in media - on the job front, as well as in the content propagated by it.
Image Credits: Jantakareporter.com