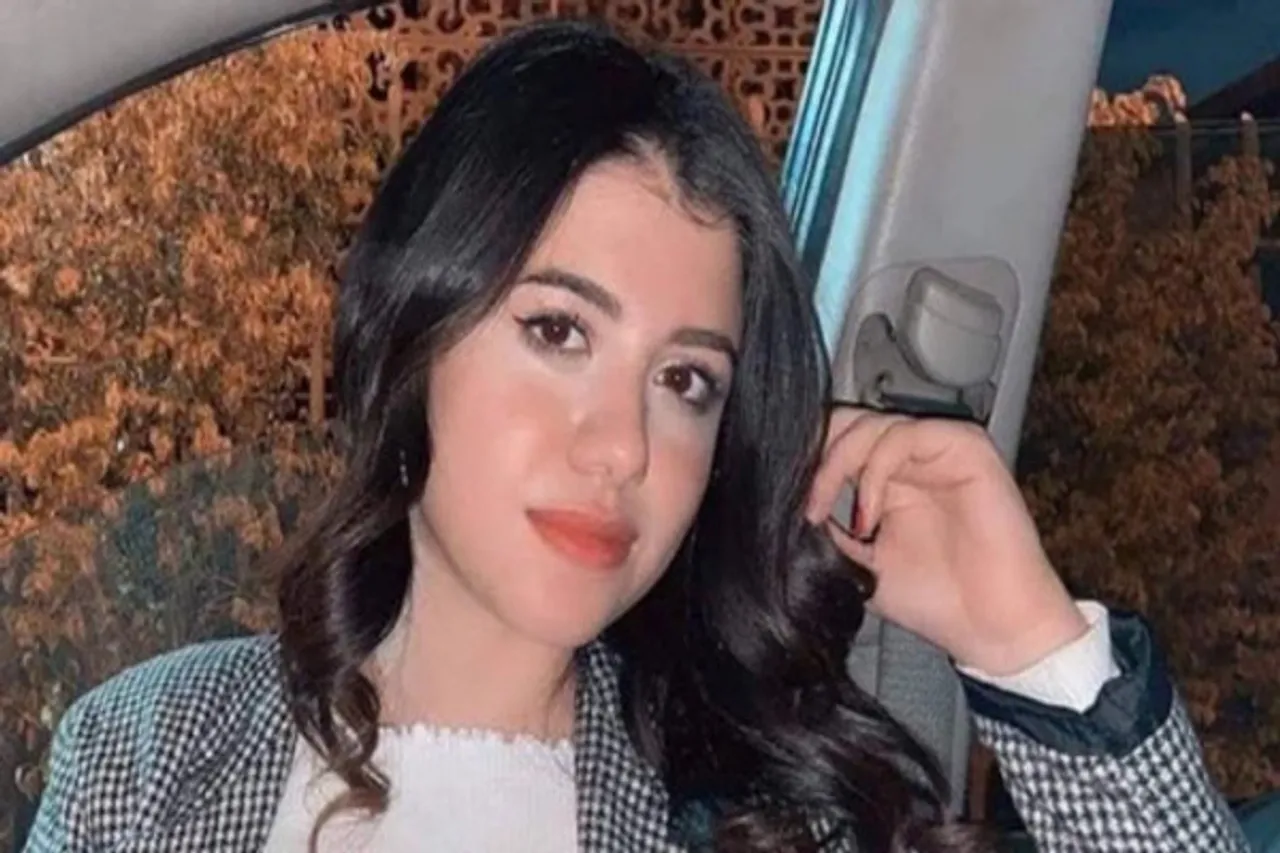 Naira Ashraf Abdel Qader a woman In northern Egypt, was stabbed to death in broad daylight outside Mansoura University. The woman was stabbed to death by the accused, identified as Mohammed A, a fellow student at the University, in full view of public and security cameras. The video of the horrific incident and pictures of her deceased body have gone viral on social media.
Naira Ashraf Abdel Qader's killing has sent shock waves throughout Egypt. A student at Mansoura University, she was being pursued for marriage by the accused, Naira had reportedly rejected his proposal which angered the accused and he allegedly stabbed her on her neck and torso multiple times in broad daylight, which left bystanders traumatised. Netizens are condemning her killing and demanding justice for Naira.
Who Was Naira Ashraf Abdel Qader? All The Details
Naira Ashraf Abdel Aqder was a 21-year-old university student and a resident of Al-Mahalla in the Gharbiya governorate, Northern Egypt. She had started gaining a significant amount of following on social media after she decided to pursue a career in modeling. Reports reveal that Naira was being continuously harassed by the accused, Mohammed A on social media, asking in hand for marriage. She has then blocked him on social media platforms.
Ashraf's father revealed that she was being stalked by the abused and the family had reported to the police of his repeated threats. The police reportedly did nothing, which led to this horrific incident and a lost life. Authorities have identified the accused as 3rd year Arts student at the same university. Bystanders revealed that Naira was stabbed in front of the university gate when she was walking to the bus stop to take a bus home.
The videos of the horrific incident and photos of her deceased body have now gone viral on the internet. Netizens have flooded social media with messages and posts demanding Justice for Naira Ashraf. Recently, in a report Amnesty International stated that the Egyptian government was failing "to prevent and investigate pervasive violence against women and girls." Egyptian authorities have also "carried out an aggressive campaign of arrests and prosecutions against women social media influencers." in lieu of upholding their privacy.
---
Suggested Reading: Who Was Gleycy Correia? Former Miss Brazil Dies At 27