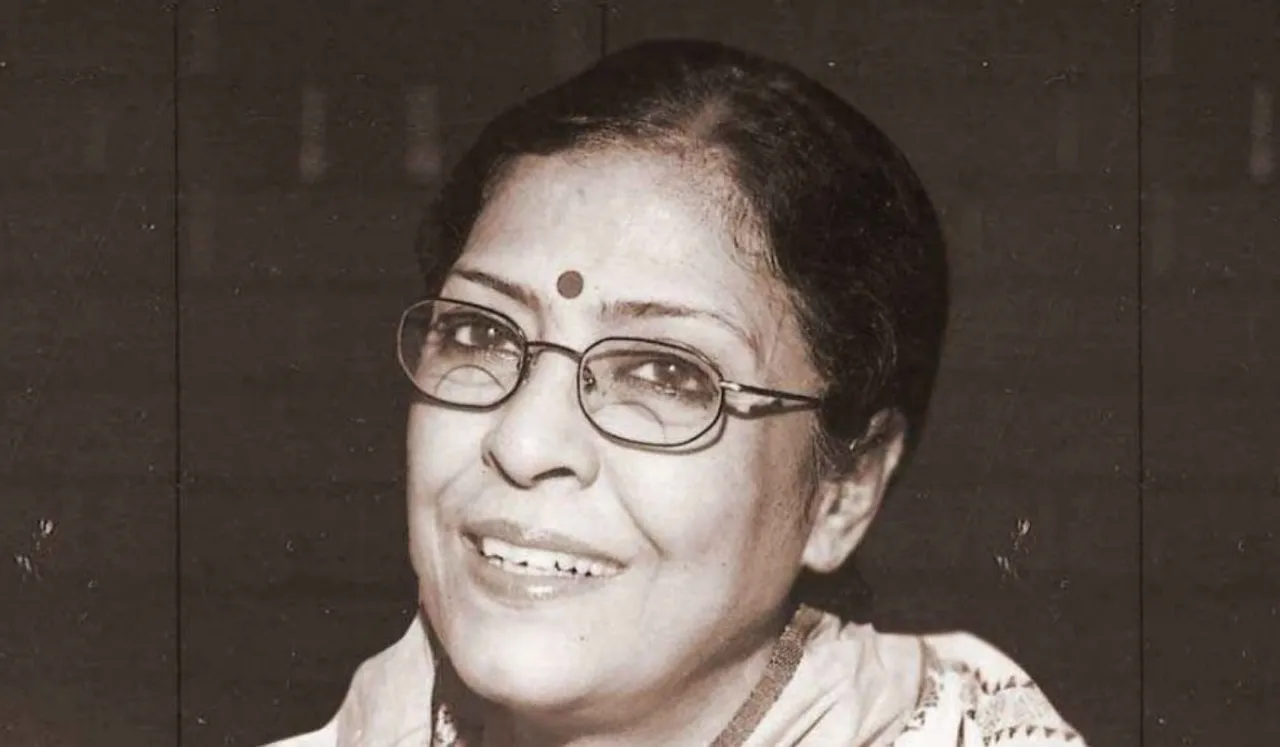 Who Was Gouri Ghosh: Renowned Bengali elocutionist Gouri Ghosh passed away on Thursday at a hospital in Kolkata. The 83-year-old was reportedly suffering from a neurological disorder after a brain stroke.
She was admitted in the hospital on August 1 and was put on a ventilator support. She took her last around 9 am on August 26 morning. Ghosh is survived by her husband Partha Ghosh,critically acclaimed elocutionist, and her son Ayan Ghosh.
Ayan told the media that his mother had suffered a brain stroke in March this year but had recovered after her treatment at a hospital. On facing complications, she was admitted again earlier this month.
Noted elocutionist of West Bengal #GouriGhosh passes away this morning in Kolkata after prolonged illness. Gouri Ghosh had been awarded Kazi Sabyasachi Samman by the State Government in 2018. West Bengal CM Mamata Banerjee expresses grief over her demise.

— All India Radio News (@airnewsalerts) August 26, 2021
Who was Gouri Ghosh?
The Chief Minister of West Bengal, Mamata Banerjee paid her tribute to the late artist and said that her recitals will always be remembered by the listeners and poetry enthusiasts.
On of Ghosh's most memorable recitals is Rabindranath Tagore's Karna Kunti Sangabad. She did it with her husband Partha Ghosh. She gave three decades of her life reciting poetry on the All India Radio's Akashbani where she started her career as a presenter. Many of her famous albums include Ei To Jibon, Tomar Pane, Surey Baaje Moner Majhe, Hridoybondu Mor and many others.
She was bestowed with Kazi Sabyasachi Samman by the West Bengal government in 2018. Ghosh was also a recipient of Friends of Bangladesh Liberation War award for her contribution in liberating the country.
Famed elocutionist Bratati Bandyopadhyay paid respects to the late artist and said "She was like my mother. I recall how she had repeatedly cautioned me about maintaining safety protocols when COVID-19 first struck. We used to talk over the phone regularly."
Bandyopadhyay praised Ghosh's refined pronunciation of words and the way she conveyed the spirit of poems. She will remain an inspiration for the elocutionists of the present and the future.