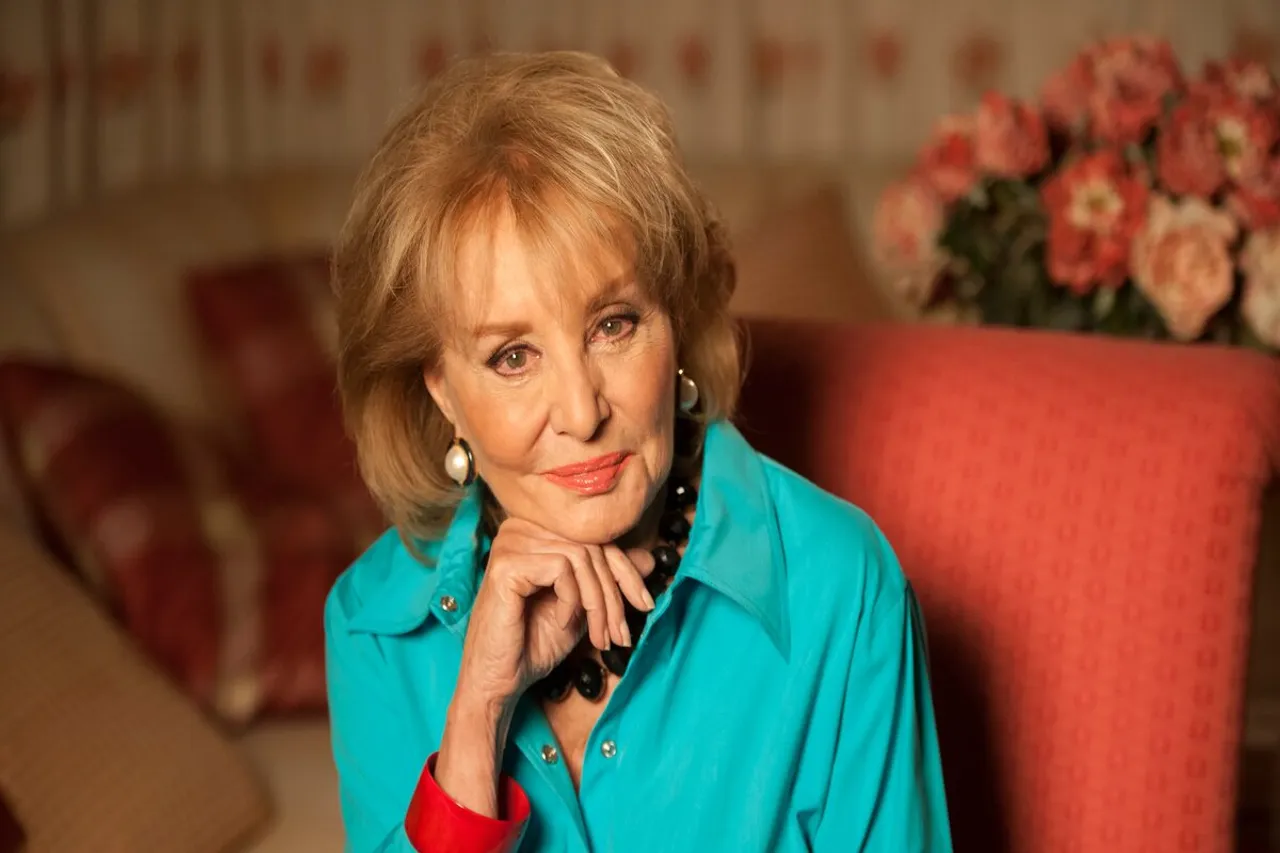 The legendary journalist Barbara Walters passed away at the age of 93. She breathed her last at her home on December 30.
According to a statement released by her spokesperson, Cindi Berger, "Barbara Walters passed away in her home peacefully surrounded by loved ones. She lived her life with no regrets. She was a trailblazer not only for female journalists but for all women".
Who was Barbara Walters?
Career
Barbara Walters has a stellar career. She started off her career in 1961 as a writer and segment producer before becoming the co-host of  The Today Show, becoming the first female co-host.
She joined ABC network in 1976, becoming the first female co-anchor of an evening news program. She also worked as a producer for the television show 20/20.
In 1997, she launched her own show, The View. In her career, which spanned over half a century, she interviewed an array of world leaders, celebrities, and every president and first lady since Richard and Pat Nixon. She even interviewed Donald Trump and Joe Biden, not as presidents, though. She forged her own path, got the interviews that other people couldn't get, and asked questions that many people wouldn't.
She is also known for an annual special aired on ABC, Barbara Walters' 10 Most Fascinating People.
In a 2004 Chicago Tribune interview, Walters said, "I never thought I would have this kind of life. I've met everyone in the world. I've probably met more people, more heads of state, more important people, almost than any president because they've only had eight years."
Indian Connection
In India, Walters was best known for her exclusive interview with former Prime Minister Indira Gandhi, who she met after the latter lost the Lok Sabha elections in 1977, reported The Quint.
Barbara Walters awards
She was inducted into the Television Hall of Fame in 1989. She received the Lifetime Achievement Award from the National Academy of Television Arts and Sciences in 2000. She received a star on the Hollywood Walk of Fame" in 2007. She was the recipient of 12 Emmy Awards.
The New York Times called her "arguably America's best-known television personality" and observed that "what we remember most about a Barbara Walter interview is Barbara Walter."
Retirement
She made her final appearance as co-host of The View in 2014 but continued to be its executive producer.
Personal Life
Walters grew up in Boston, attended Sarah Lawrence College, and worked in public relations before joining The Today in 1961. Walter was married three times and became the mother of an adopted daughter named Jacqueline Dena Guber in 1968. Her love life made headlines in 2008 when she released her autobiography, Audition: A Memoir. She underwent heart surgery in 2010. She had difficulty pronouncing the letter "R," but that didn't hold her back from making it to the top of her field.
After a successful career spanning over five decades, she stands tall as an inspiration to media personnel, men and women alike.
---
Suggested Reading: Female Journalists Prime Target Of Online Violence, Gender-Based Attacks: Report