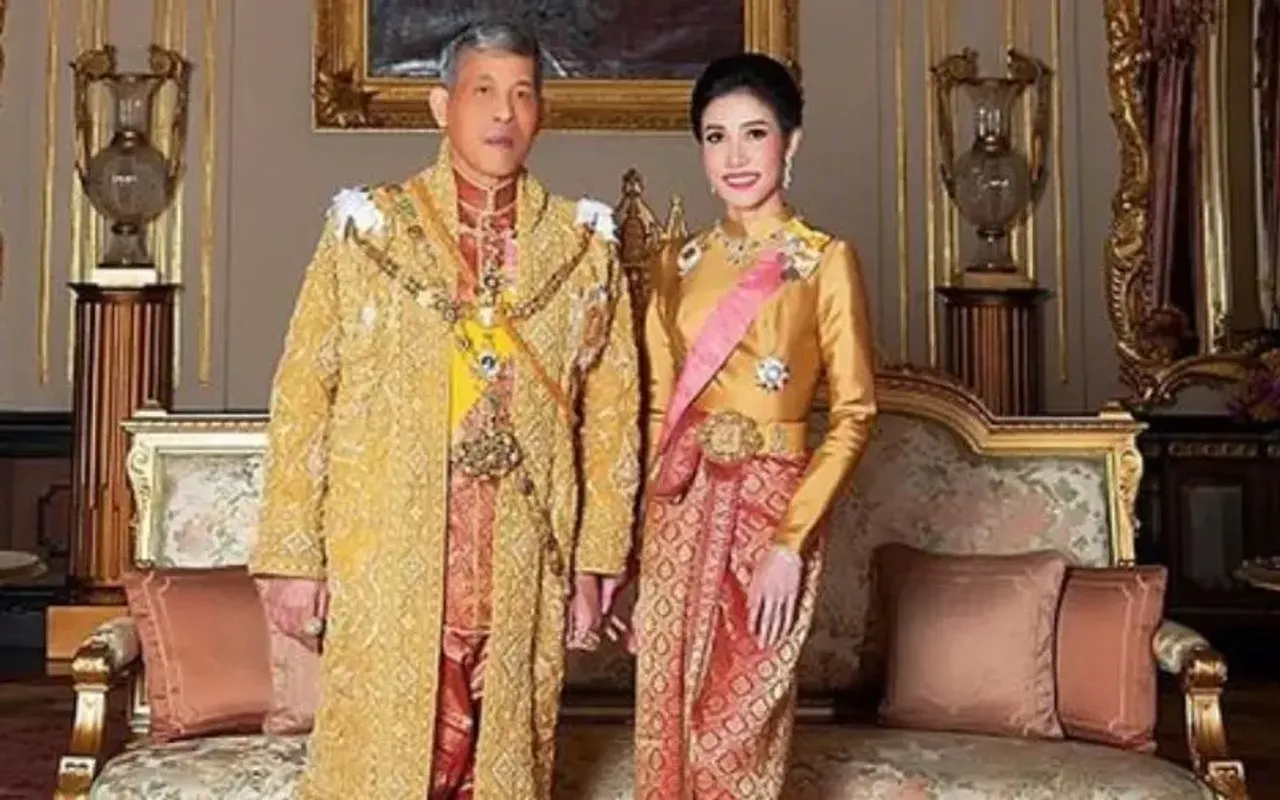 The Royal Noble Consort Sineenat 'Koi' Wongvajirapakdi to Thailand's monarch King Maha Vajiralongkorn has had her name doing rounds on internet many times in the past. This time, about 1400 of her private pictures were reportedly leaked.
The pictures were distributed amongst pro-democracy activist and they were also sent to journalist Andrew MacGregor Marshall who says that the pictures seem to be stolen from Koi's personal phone. He also hinted at this being a result of "savage infighting among competing palace factions".
⚠️ Thailand's royal family is facing another scandal following the leak of hundreds of intimate photographs of King Vajiralongkorn's official consort Sineenat "Koi" Wongvajirapakdi amid savage infighting among competing palace factions. #WhatsHappeningInThailand 1/15 pic.twitter.com/ybE0KcmH8Q

— Andrew MacGregor Marshall (@zenjournalist) November 22, 2020
Also read: This National Consumer Rights Day, Know The Safeguards You Are Entitled To
Here are 5 things to know about her:
Sineenat 'Koi' Wongvajirapakdi was given the title of Royal Consort to the king in July 2019 and just three months later she was stripped of the title and imprisoned in Lat Yao women's prison. The royal notice called "repeated violations and attempted interference with royal affairs".
She has now been released out of the prison and has been given all Royal title back.
Apart from the Royal Consort, she was also given other royal honours. She is also the major-general of the Thailand army. Thai PBS said that she is trained in military combat night parachuting and jungle warfare. She is also a private pilot.
She graduated from Army Nursing College, Thailand in 2008. According to BBC, she was also in a relationship with the King when he was a prince.
She is the first one to become a Royal Noble Consort to Thailand's King in 100 years. A consort is a companion to a king other his wife. Thailand has a history of polygamy but it stopped after 1935. The current monarch is the first in this century to have started this custom again.
Also read: Viral Video Of BJP Leader Rajiv Ranjan's "Vulgar" Dance: Is This The Leadership We Deserve?
Picture credit: Storypick