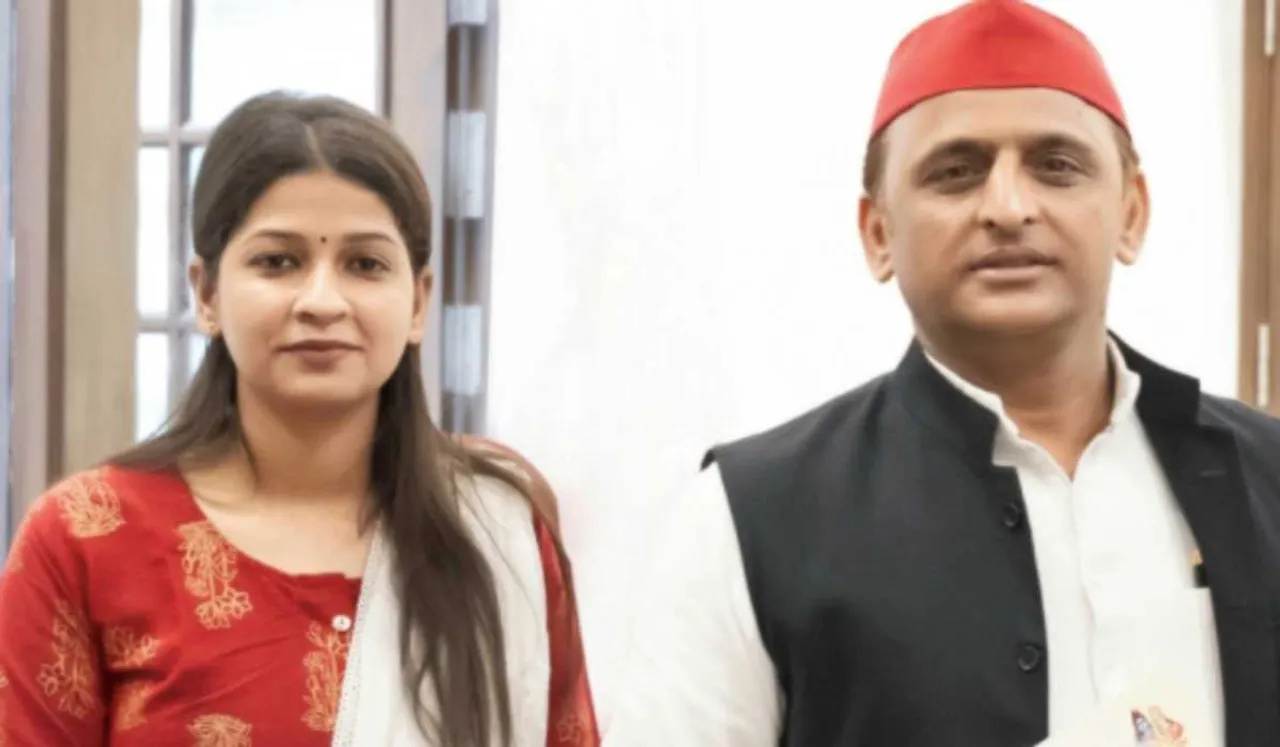 Who is Pooja Shukla: In the run-up to the crucial Uttar Pradesh assembly polls, Akhilesh Yadav's Samajwadi Party (SP) has given a ticket to a young candidate, Pooja Shukla. The 25-year-old will contest the election, due to begin February 10, from Lucknow North.
Aside from her notability for being among the youngest candidates this poll season in UP, Shukla also stands out for a protest she participated in a few years ago. Shukla was one of several students who gathered in June 2017 and blocked the route UP Chief Minister Yogi Adityanath was taking on his way to an event at Lucknow University.
The group, comprising students affiliated to the politically active All India Students Association, Students Federation of India and Samajwadi Chhatra Sabha, tried to block the CM's convoy, "showed him black flags and raised slogans against the state government," Shukla told PTI. 
---
Suggested Reading: Thank You Nirmala Sitharaman For A Nod To Women Taxpayers In Your Budget 2022 Speech
---
According to reports, Shukla was one of 11 people arrested at the time in connection to the protest. She was released from jail almost three weeks later, emerging as SP's student wing face. She even met with SP founder Mulayam Singh Yadav.
Shukla has since participated in other protests on multiple occasions. In 2018, she and Gaurav Tripathi, a Congress student wing leader, sat on hunger strike claiming they were part of a group of students allegedly being denied admission at Lucknow University over the CM Yogi protest.
University authorities denied the claims, saying the students were denied admission since many of them were expelled and others had made commitments of not applying to courses, Indian Express reported.
---
Suggested Reading: Single By Choice? Why Indian Women Are Opting To Be On Their Own
---
Shukla hit headlines once again in January 2020 for participating in an anti-Citizenship Amendment Act (CAA) protest at the Clock Tower in Lucknow. She was one of eight people arrested for the demonstration, which materialised in the wake of the Shaheen Bagh protests taking shape in Delhi since December 2019.
By June that year, Shukla had four FIRs against her in connection to the anti-CAA stir, as per a HuffPost report that year.
"There's a world of difference in being a woman or an activist in Delhi and being a politically active woman in Uttar Pradesh... They are making it difficult for people who criticise the government to live in society," Shukla said at the time.
Shukla is facing up to Bharatiya Janata Party's Neeraj Bora, who won in 2017 defeating SP's Abhishek Misra. Bora is the son of noted UP legislator DP Bora. Lucknow goes to polls on February 23 in the fourth phase of the UP election, set to be held over seven phases.