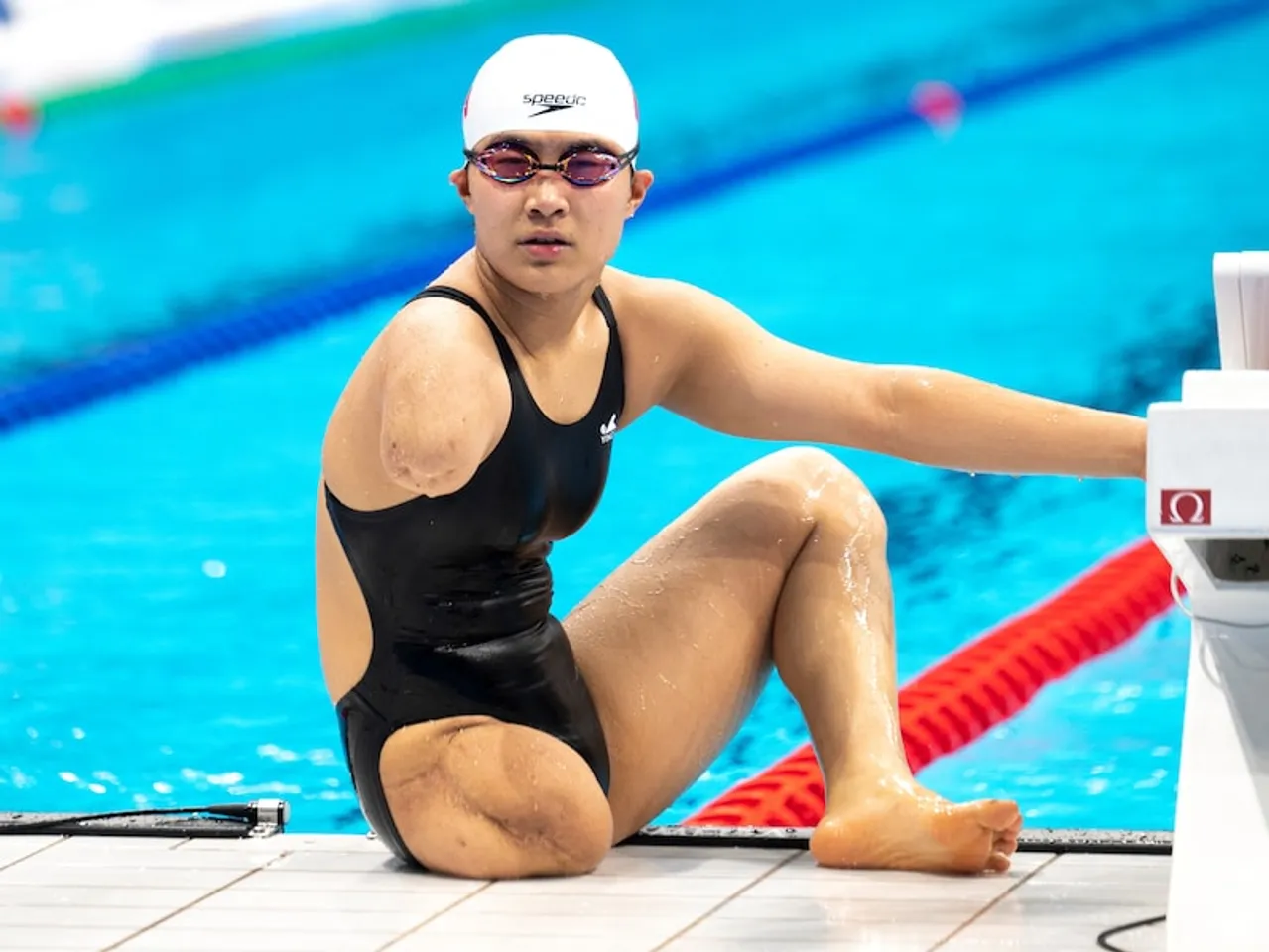 16-year-old Jiang Yuyan, a Chinese para swimmer, won the gold medal in women's 50 meters butterfly in the S6 category of the Tokyo Paralympics. Young Jiang hails from Shaoxing. She swam towards her goal in 34.69 seconds, the second-fastest in S6 50 m butterfly swim of all time.
When Jiang was three years old, she had reportedly gone through a massive tragedy that changed her life forever. 13 years ago, while playing on the road, she met with an accident in which a dump truck ran over her.
The injuries caused by accident were severe, her right arm and leg were amputated. Jian and her mother were left devastated by the aftermath of the unfortunate accident.
Five years after the tragic event in her life, Jiang's mother encouraged her daughter to go swimming.
The swimming pool was the place where Jiang accumulated all her lost strength and turned it into her victory. After bagging gold at Tokyo Paralympic Games, Jiang expressed that she is thrilled and emotional at the same time.
She believes she has accomplished what she set out to do. This event was one of her favorite events. As per reports, it was Jiang first Paralympic Games and her first-ever Paralympic gold medal as well. "It's a reward for all my hard work over the years, and I considered it a watershed moment in my life," Jiang told media during an interview.
At 14 Jiang, was breaking several world records. She was determined to establish her name in the sport. Jiang Yuyan, nicknamed flying fish, shared that her first win is boosting her morale and self-confidence.
Due to the COVID-19 restrictions, Jiang was unable to compete in swimming for at least for two years. After reaching Tokyo, she reworked and reshaped herself into the competitive atmosphere, as per reports.
At 11, Jiang won her first national title in the domestic swimming event. At 13, in 2018, Jiang achieved a milestone in her life after securing three gold medals at the Asia Para Games in Jakarta.
In 2019 she received global recognition when she dominated the World Championship in London. She set the new world record in the S6 50m butterfly or 34.86, which she smashed in Tokyo Paralympics.
Jiang has been reportedly training for eight years, and she gives credit for her success to her coach Feng Jie who has a massive influence on her achievements.
---
Suggested Reading
Who Is Avani Lekhara, First Indian Woman To Win Paralympics Gold In Shooting?
Here Are The Indian Medalists At Tokyo Paralympics You Should Know About
Historic! Bhavina Patel Becomes First Indian To Pick Silver Medal in Table Tennis Paralympics
&t=20s