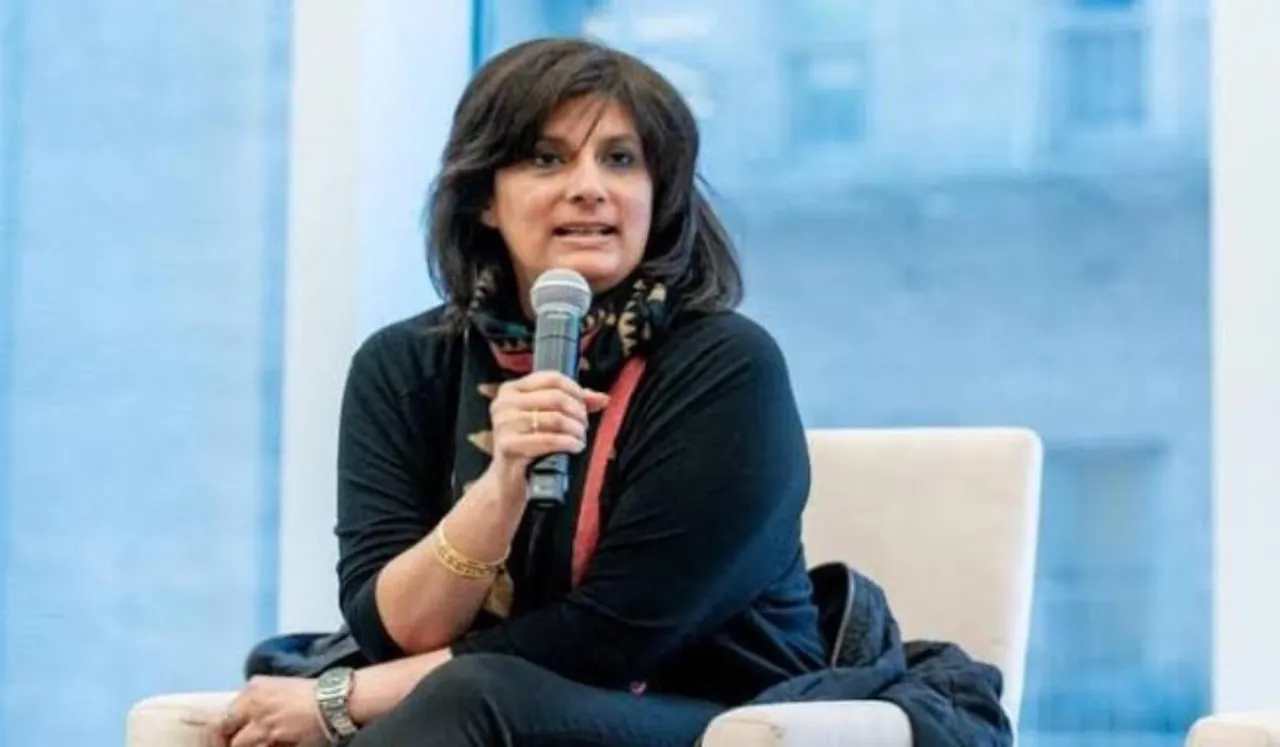 Indian-born executive Devika Bulchandani has been named the new global executive officer of the advertising and PR company Ogilvy. She most recently headed the corporation for its North America division. Bulchandani will be taking the helm from her predecessor Andy Main, who is stepping down and will serve as the senior advisor until year-end.
Devika Bulchandani, with her appointment as the new chief of Ogilvy, has now joined the lengthy list of corporate leaders of Indian descent who are in charge of international organisations. Ogilvy, a corporation of the WPP group, was one of the first advertising firms to go public in 1966.
---
Suggested reading: Who Is Suella Braverman? Indian-Origin Politician To Become Next UK Home Secretary
---
Who is Devika Bulchandani?
Bulchandani is a native of Amritsar. She has spent 26 years in various leadership roles at McCann, including President of McCann North America, and is the most recent in a long line of Indian-origin CEOs to hold the position of CEO at large, multinational corporations throughout the world.
She will take charge of all aspects of the creative network's activities in 131 sites across 93 countries, including its advertising, public relations, experience, consulting, and health departments, according to the corporation. Ogilvy is owned by WPP, the world's biggest marketing and communications corporation. Additionally, she will also be a part of the WPP Executive Committee.
Mark Read, CEO of WPP,  stated on Bulchandani's appointment: "Devika is a champion of creativity who brings passion, purpose, and an uncompromising focus on generating impact to everything she does. In partnership with Andy and Liz Taylor, she has been instrumental in Ogilvy's recent growth and development. Her love for our industry, deep understanding of client's needs, and track record of delivering growth for agencies and brands, make her the perfect choice to lead Ogilvy to even greater success."
Bulchandani released a statement accepting her new role saying, "As we write the next chapter in the history books of Ogilvy, we will do it together with our clients, using creativity to push the boundaries of what's possible. I am honoured and humbled to take on this role, and to do it with all our incredibly talented people all over the world."
Bulchandani has also helped launch the Fearless Girl campaign, which became one of the most award-winning in the history of the Cannes Lions International Festival of Creativity. Bulchandani, also referred to as Dev in the industry, is noted for her great successes when it comes to the social causes she supports and champions for. In addition to the True Name function, which was introduced in 2019 and enabled transgender and non-binary persons to show their preferred name on their Mastercard, the statement claims that she was the driving force behind Mastercard's long-running Priceless campaign.
She will soon be honoured by New York Women in Communications (NYWIC) at the 2022 Matrix Awards next month. NYC honours women who make a difference, promote community and support the next generation of female leaders in their fields.
Devika Bulchandani now joins a long list of powerful businesspeople of Indian descent who run international enterprises. Last week coffee conglomerate Starbucks announced Laxman Narasimhan's appointment as its new CEO.