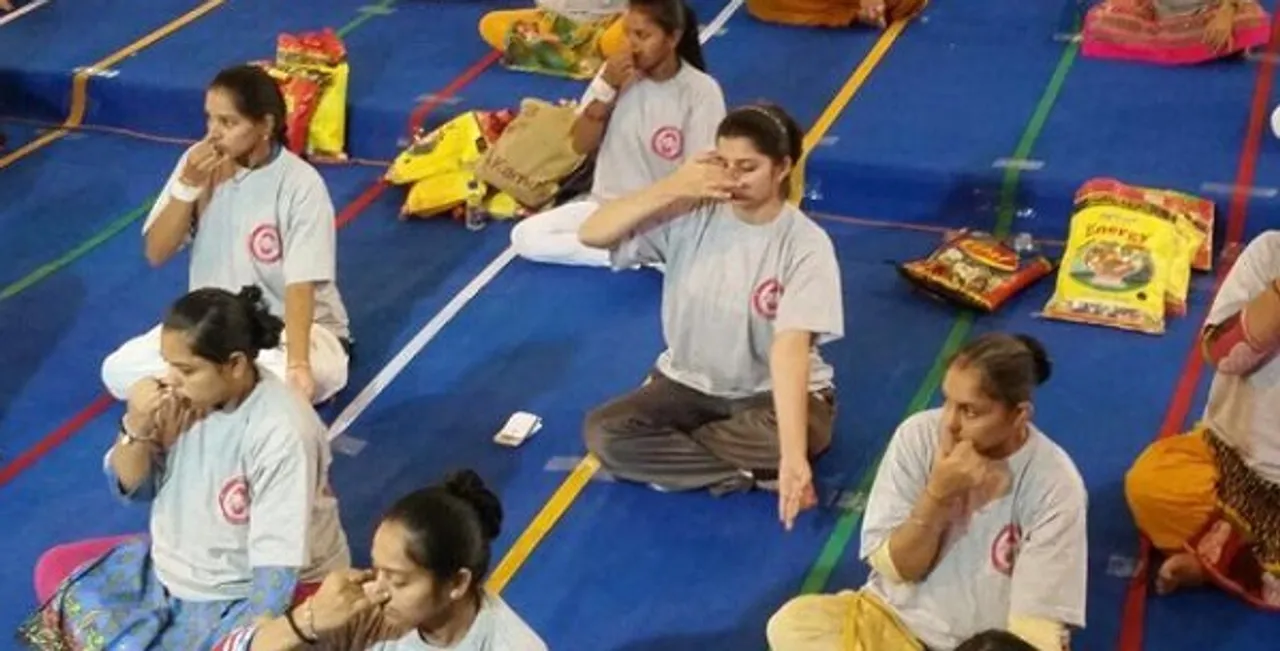 At the cusp of dawn on the second edition of International Yoga Day (IYD), over 1600 pregnant women did something that showed the world how India can do it better than China. In the Gujarati city of Rajkot, these expectant mothers broke the world record for the largest congregation of pregnant women performing Yoga. China held the record for 913 people that was set on June the 5th earlier this year.
Also read: A story of Yoga, healing and survival: Meet Prabha Singh
These women showed remarkable strength, by going on with their yogic exercises for almost 50 minutes, beating the bare minimum requisite with almost a 20 minute margin. While on one hand people from across the length and breadth of the globe joined in this expression, these ladies reclaimed the historic quintessence of the practice. The kind of phenomenal global support that the mark of this day has received has led it into becoming some sort of a movement. Especially for pregnant women, the state government of Gujarat is proactively seeking to implement it as a regular practice for women in their pre-natal stage. District Collector Vikrant Pandey was quoted by local media saying:
Yoga sends a strong message that it can be very useful and beneficial. We want pre-natal yoga to be introduced permanently for pregnant ladies. We have started it in Rajkot. We will provide this to 20,000 women. More than 140 private doctors and more than 80 government doctors are associated with this. I am hopeful this message would be beneficial to all
Also read: The world's successful women like to sweat it out!
Fitness expert Tracey Mallett says:
Yoga helps you breathe and relax, which in turn can help you adjust to the physical demands of pregnancy, labor, birth, and motherhood. It calms both mind and body, providing the physical and emotional stress relief your body needs throughout pregnancy.
So women, you heard it...Yoga is the way to go!
Feature Image Credit: hindustantimes.com