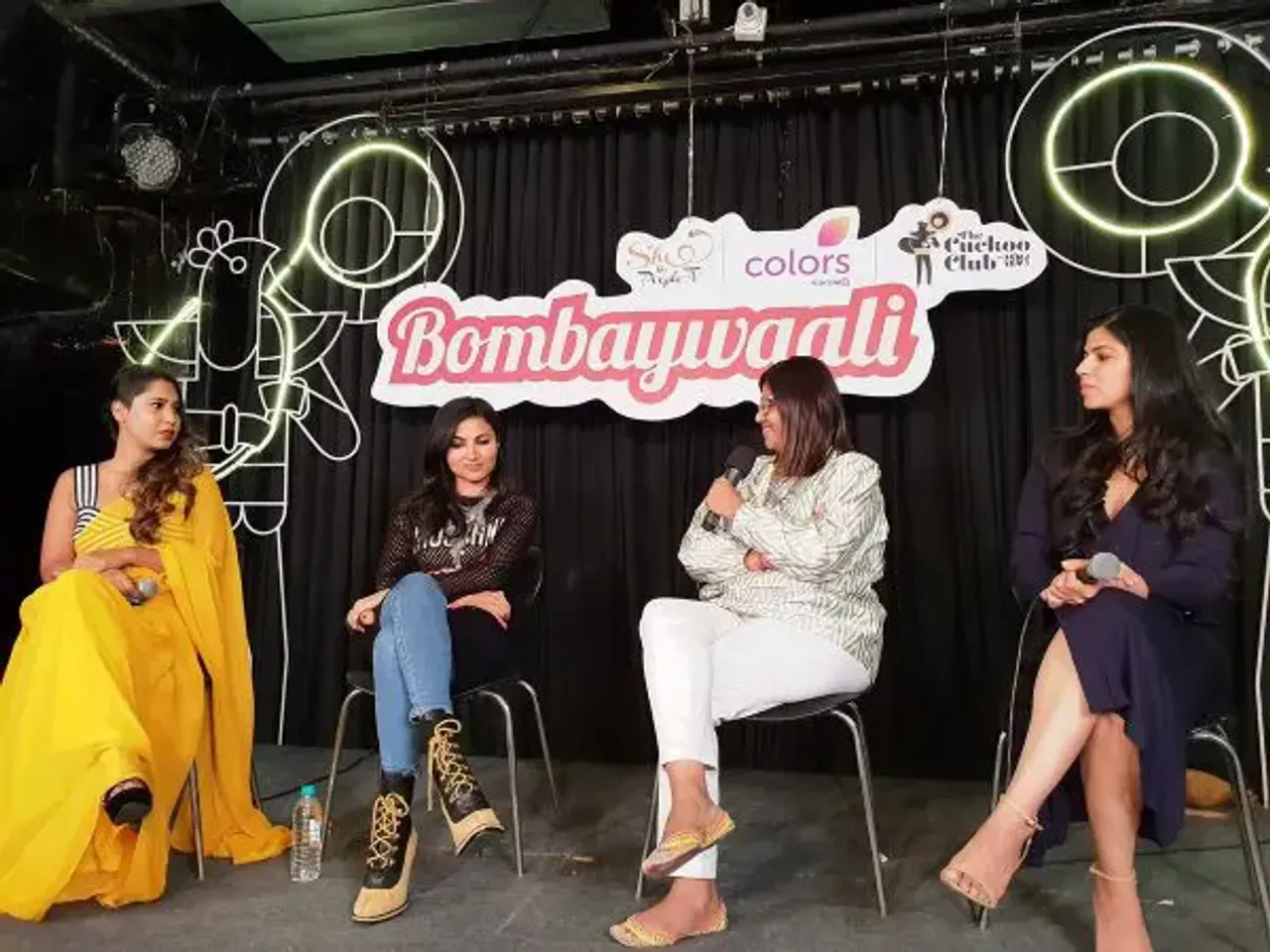 The third panel discussion at the Bombaywaali Summit centred around how women counter the inherent misogyny in the music industry. Titled Women in Music: On stage and behind it, the panel was curated and moderated by Rolling Stone India magazine's executive editor and singer, Nirmika Singh. In conversation with her were popular YouTube singer Vidya Vox, talent manager Lily Ahluwalia and entertainment and intellectual property lawyer Priyanka Khimani.
It was also an opportunity for most in the audience to understand the workings of the music industry. Of how it involves more people than just lyricists, music directors and singers and has varying legal and managerial aspects too.
More empathy, more communication & more support circles for women is the way forward! What a wonderful panel with @nirmika @VidyaVox Lillyahluwalia Priyankakhimani at #BombayWaali @SheThePeopleTV

Pict'd @nirmika with Consul General @AnnieFDube pic.twitter.com/JJ8KlLHhMb

— Jayita PHULSUNGE (@JayitaP) October 27, 2018
You have to be ruthless and insensitive. You cannot be emotional. -Lily Ahluwalia
While we always talk about music makers, those who manage their professional lives often escape our attention. Lily Ahluwalia shed some spotlight on what it is like to be one of the very few female talent managers in the music industry. She said, "You have to know how to fight your way. You have to be ruthless and insensitive, and you cannot be emotional. Because women have all these qualities of being sensitive and emotional. But in this business, you can't be like that. You have to ignore a lot of things and be this gunda to get your way."
SOME TAKEAWAYS
Men in the industry still manage money and power. 
Panelists highlighted how each one of them battled stereotypical views associated with their gender.
Championing one another can be a game changer for artists across both genders.
In this business, you can't be like that. You have to ignore a lot of things and be this gunda to get your way. - Lily Ahluwalia
Lack of Women in the Industry
Not many women are known to foray into the lesser known roles like music arrangement, sound engineering, etc. Referring to the findings of a recently conducted survey, Nirmika Singh put forward that of all the artists who have been featured in the songs only two percent are women producers, only 22 percent female artists and even a smaller percentage of those who work as songwriters. While Vidya Vox said that her personal observation was different when it came to songwriters, but in terms of sound engineers or producers or music directors, she had never met a female one. She added, "A lot of my Indian crew are women, my producer, The PAs and the choreographer are all women."
#Rockstar panel hosted by @nirmika with @VidyaVox #lilyahluwalia #priyankakhimani @SheThePeopleTV #bombaywalli pic.twitter.com/SfQ2nXniNR

— Sampath K. Iyengar Ⓢ (@skiy7) October 27, 2018
When it comes to the legal aspects like intellectual property, the field is clearly dominated by men. Priyanka Khimani said, "Law as a profession itself is heavily male dominated. I think there is not just sexism but also ageism. Not only is it heavily male dominated, it is also dominated by older men. So you are dealing with judges who are way older than you are. You are dealing with partners from other law firms and competitors, who are obviously men in their forties, fifties and sixties." She further essayed how women lawyers face stereotyping due to common perceptions associated with their gender. "You (people) see a well-dressed man and you think 'okay he is really sharp-looking.' But when you see a well-dressed woman, that is all that you are looking at. So whatever is coming out of your mouth, that substance is lost."
"I think you need champions. There can't be enough and more champions." - Priyanka Khimani
Women Managing for Women
The set of problems faced by male and female musicians may seem similar on the surface, but women have their own set of problems, due to misogyny in our society and work culture. Ahluwalia says having a female manager helps in a lot of ways. "It is not just managerial work. That work you do like a complete professional, just like a man would. Whether you are a man or a woman, the rules are the same in your professional sphere. But in issues like personal safety, yes it helps when women handle women artists."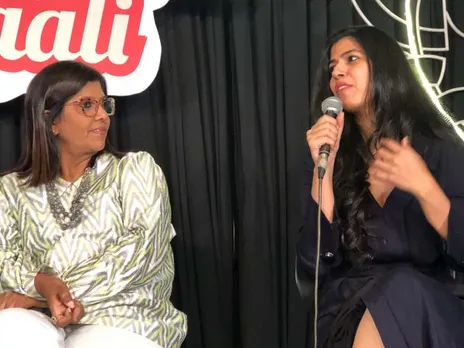 Lily Ahluwalia and Priyanka Khimani
Challenges
Speaking on some of the biggest challenges she faced as a woman in the music industry, Vox said it was how women are pitted against each other. She said, "As women, we have to make that room at the top for ourselves, because the men are not going to give it to us. We shouldn't let men or the society, in general, tell us that only one female singer or musician can be at the top. I don't think that is true at all. Because it naturally pits women each other for no real reason."
"With the right kind of mentoring, our generation will definitely head the right way. There will be gender equality.", says @thelawpreneur #Bombaywaali #shethepeople @ColorsTV pic.twitter.com/kIP02qGJAZ

— SheThePeople (@SheThePeopleTV) October 27, 2018
Can the industry take any urgent measures to change the current scenario?
To this Khimani said, "I think you need champions. There can't be enough and more champions. Fortunately, in my career, for all the men who have given me a hard time, I think there have been enough and more men who have championed the way for me." She also further added, "I wish there were more women to champion me, and I hope that we can do that for a lot of other younger boys and girls. Because it isn't just the girls who need mentoring, it is also the boys."

Also Read : Historic Moments Of Women's Strikes Across The World
Yamini Pustake Bhalerao is a writer with the SheThePeople team, in the Opinions section.  The views expressed are the author's own.