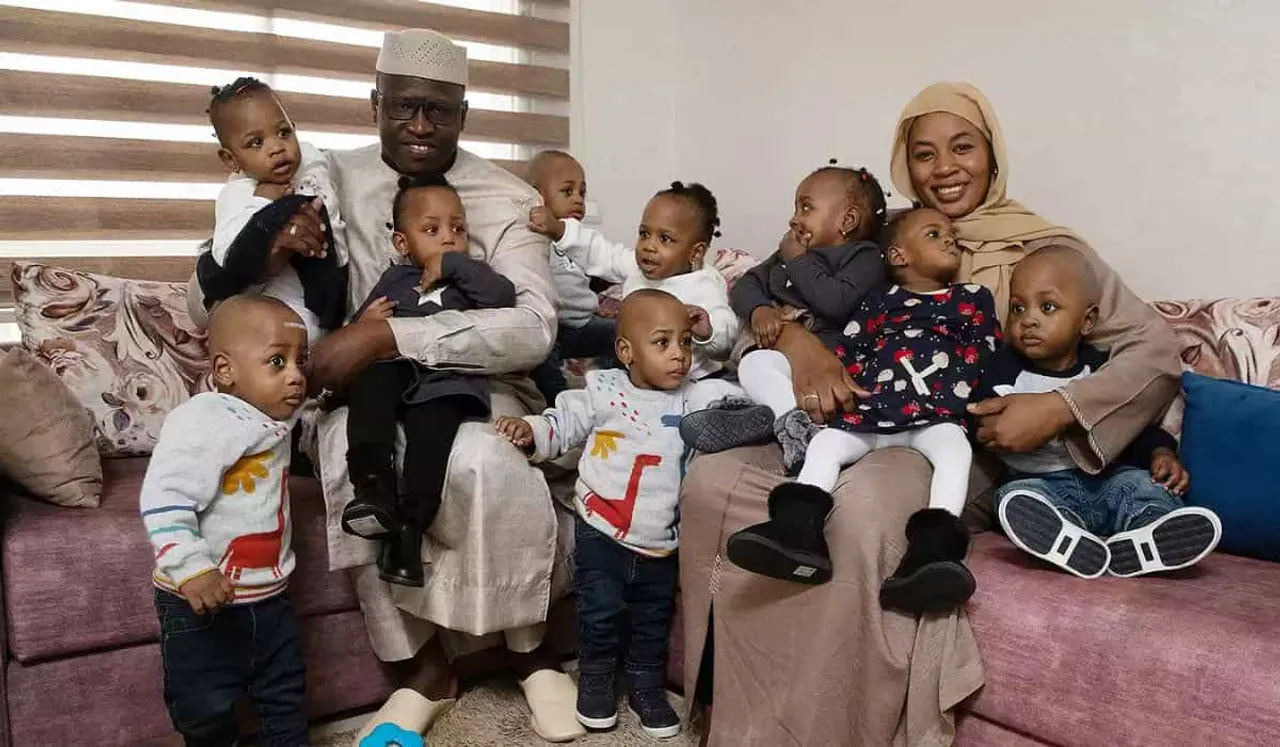 Halima Cisse set a Guinness World Record after she gave birth to nonuplets, which is nine babies being born at once. Cisse set the world record for Most Children Delivered at a Single Birth to Survive.
The parents, Halima Cisse and Abdelkader Arby are now the parents of five baby girls, Adama, Oumou, Hawa, Kadidia, Fatouma and four baby boys Oumar, Elhadji, Bah, and Mohammed VI.
The nine babies were born on May 2, 2021, prematurely via Caesarean section, 30 weeks into Cisse's pregnancy.
The previous record for the Most Children Delivered at a Single Birth to Survive was held by Octomom, Nadya Suleman, the mother of eight children.
---
Suggested Reading: Video Of Daughter Helping Mother During Her Pregnancy Will Melt Your Heart
---
What Are Nonuplets?
Nonuplets are a group of nine, in the case of birth, nonuplets refer to nine babies who are born at once.
The world's only nonuplets celebrated their first birthday earlier this year.
Speaking about the challenges that come with parenting nine babies, Cisse mentioned that it was "not easy to put them to sleep all together".
Cisse told Guinness World Records, "We cuddle them so they can sleep. They really like cuddles to sleep."
In order to ensure the safe delivery of Cisse and Arby's children, a total of 32 medical professionals worked together.
Cisse was flown to Morocco for specialist care ahead of her birth. Following the birth, the couple returned to Casablanca and have been living with medical support.
As there were risks that the nine children could have developed health problems due to their premature birth, they spent the first months of their lives in the hospital.
Arby added that the couple and their children had become famous in Mali and people were "keen" to see the nine babies with their own eyes.
The couple is not just the parent of the nonuplets, they are also the parents to their daughter Souda.
Initially, the doctors believed that Cisse was expecting only seven children, but she fave birth to nine instead.