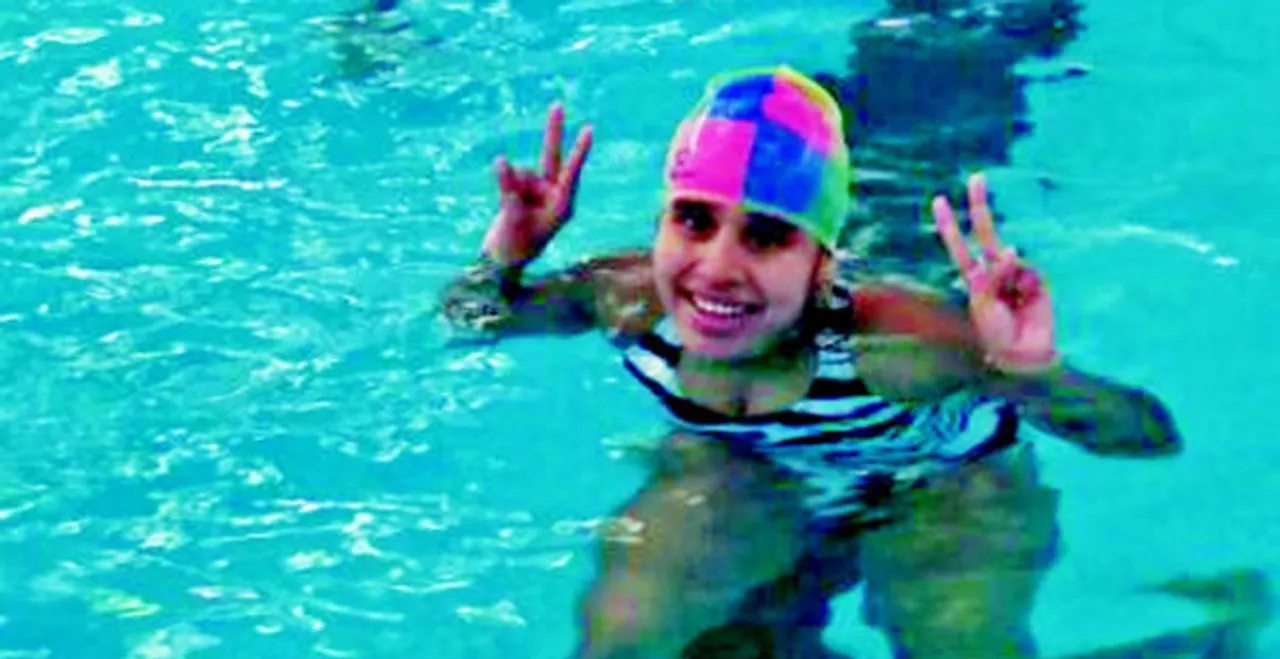 In her strive to make a mark in India's sporting history, a visually impaired girl, Kanchanmala Pandey of Amaravathi, Nagpur has set her eyes on the gold medal at the Tokyo Paralympics, 2020 and to do so she is mastering her craft in all forms of swimming.
Kanchanmala's love for swimming started at the age of 10 and  over the years she has earned 110 medals, which include six at the Melbourne Commonwealth Games, 2006, nine at the Para-Asian Games 2010 and 50 at different state levels.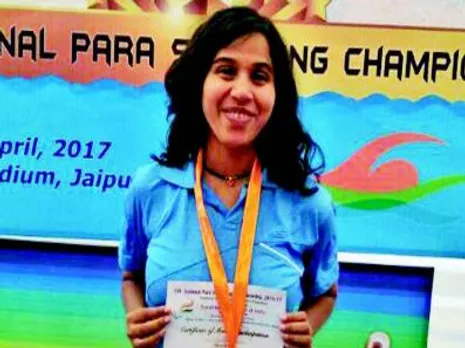 Picture Credit: TOI
Kanchanmala might not be able to see the swimming pool, but she compensates it but by her heightened sense of sound and touch. She can feel the water and pick up finest of the sounds, and that's how she beats her competitors.
Her husband is her coach and a source of inspiration in her life. "I am looking forward to Asian Para Games and the Olympics," she adds.
Having competed in all forms of swimming, Kanchanmala is now aiming to master in para-swimming. Para-swimming or Paralympic swimming is a form of swimming for athletes with disabilities.
Also Read: Afghan Women Swim Amid Threats, Foster Olympics Dream
Kanchanamala says, "Other swimmers use goggles to see what is inside the pool, but I am blind by birth. No accessories will help me. When I enter water, it is the same as whether I have eyes or not. I can hear the sound of my competitors, and follow it", according to a report in TOI.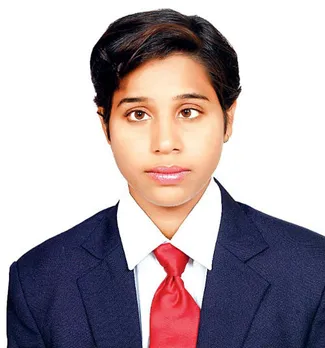 Picture Credit: Mid-Day
Also Read:Odisha Swimmer Wins Gold, Silver at Lanka Event
Kanchanmala has also appeared in two Hindi television shows, titled 'Nazar Ya Nazariya' and 'Yeh Hai Raushni ka Karvan'.
We salute her zest for her loved sport and wish her all the best. Way to go Kanchanmala!
Feature Image Credit: TOI
Read Moo re Stories By Ria Das
Join Us on https://www.facebook.com/SheThePeoplePage
Follow Us on https://twitter.com/SheThePeopleTV