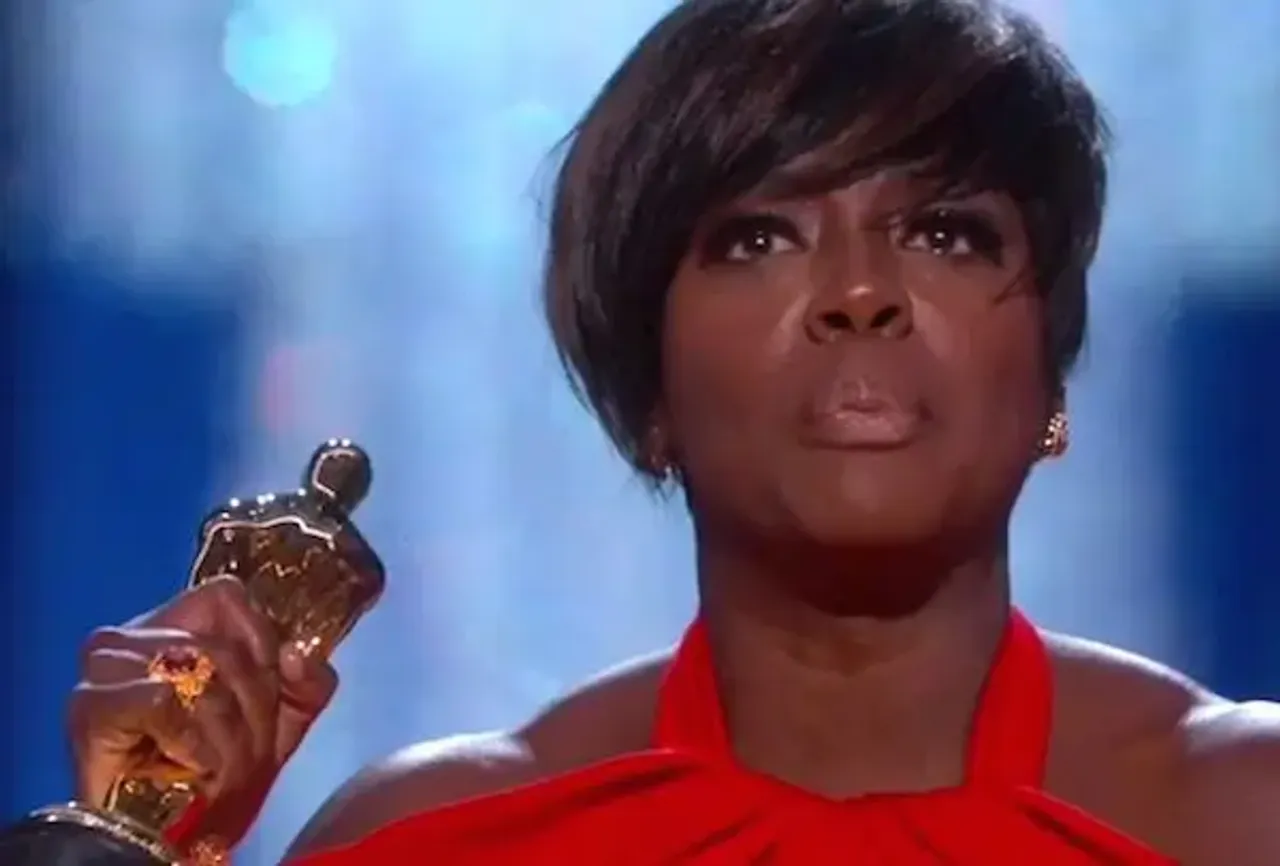 American actress and producer Viola Davis turns 53 today.
Davis is the first Black actress to be nominated for three Academy Awards, and for achieving the Triple Crown of Acting which includes an Oscar, an Emmy, and a Tony.
The Suicide Squad actress never shies away from speaking her mind. Here are some of the most empowering quotes by her.
On being herself
I reserve the right to be a mess and completely unlikeable.
On the privilege of a lifetime
I believe that the privilege of a lifetime is being who you are, truly being who you are. And I've spent far too long apologizing for that—my age, my color, my lack of classical beauty—that now at the age of, well, at the age of 46, I'm very proud to be Viola Davis, for whatever it's worth.
Read Also: Eight Inspiring Quotes By Jhumpa Lahiri
On women of colour and opportunity
The only thing that separates women of color from anyone else is opportunity.
On what is lacking in Hollywood
The one thing I feel is lacking in Hollywood today is an understanding of the beauty, the power, the sexuality, the uniqueness, the humor of being a regular Black woman.
Read Also: Abigail Spencer Turns 37: Some Of Her Inspiring Quotes
On internal sexism within women in Hollywood
The internal sexism within womanhood is very ­predominant in Hollywood, because we all want to be ­successful. There's a plug to it: You all have to be skinny! You all have to be pretty! You all have to be likable, because that's the ­formula that works. On an ­executive level. On a power level. And it's not always the same working with black people, because of the internalized racism. The colorism.
On other's opinions of you
I don't have any time to stay up all night worrying about what someone who doesn't love me has to say about me.
On the idea of womanhood
Do not live someone else's life and someone else's idea of what womanhood is. Womanhood is you. Womanhood is everything that's inside of you.
The actress identifies herself as a feminist and is also the co-founder of JuVee Productions.
Davis was also in Time's list of the 100 most influential people in the world in 2012 and 2017.
Read Also: Happy Birthday Barack Obama! Some Of His Feminist Quotes
Kriti Dwivedi is an intern with SheThePeople.Tv