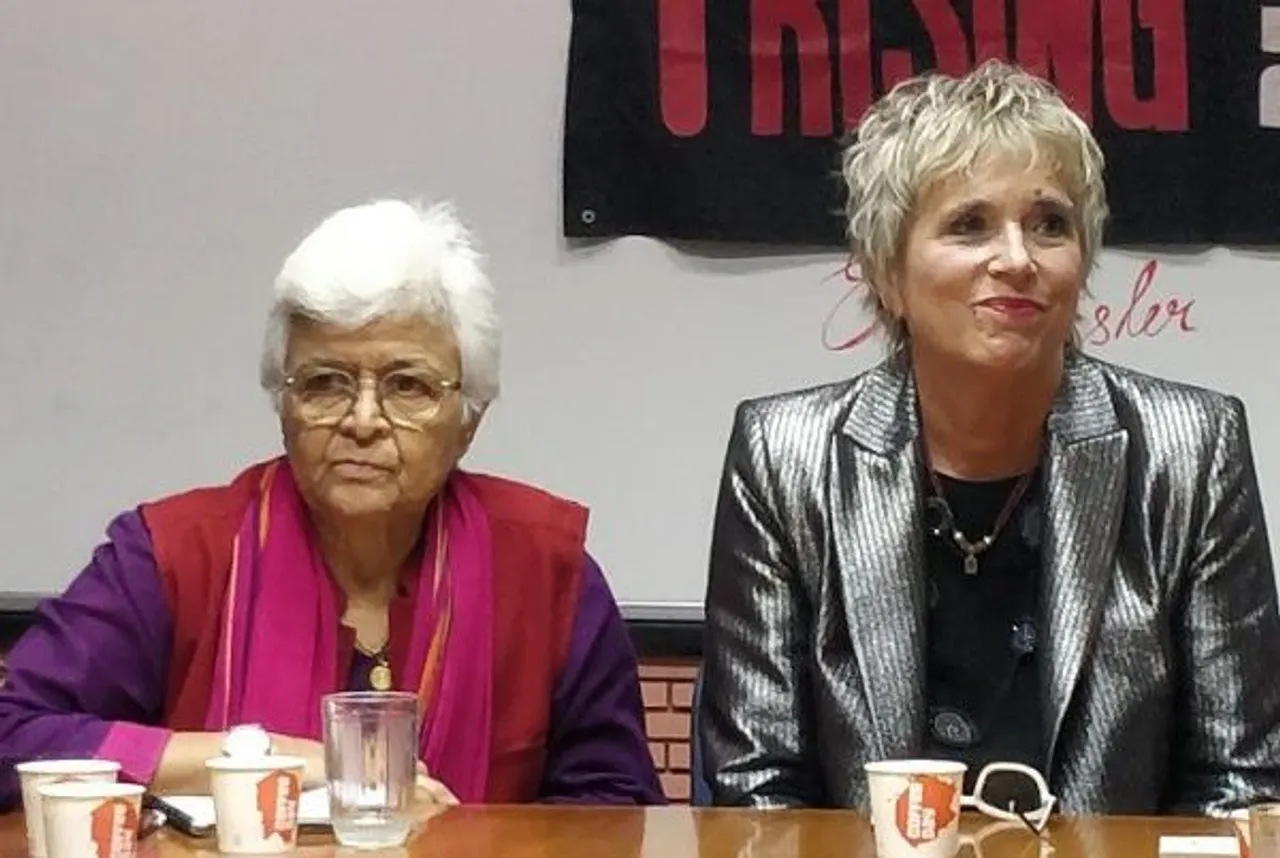 World acclaimed feminist playwright and activist Eve Ensler, who started a powerful dialogue on acceptance of sexuality among women with The Vagina Monologues, recently released her new book The Apology, in which she writes about her father's life from his own perspective. Ensler's father sexually abused her when she was a child, thus this book is an attempt to understand where he came from and what led him to be the person that he was. Even though he has been dead for 31 years now, Ensler waited incessantly for an apology from him which never came, while he was alive. Thus she felt compelled to write one for herself and the cathartic process, she says, felt a kind of "exorcism" which led her to finally feel liberated from the years of trauma and oppression.
No public apology for committing sexual abuse in recorded history
Ensler's trauma is shared by women around the world who have endured sexual abuse and are seeking an apology from their perpetrators that never happens. "There has never been a public apology made by a man in recorded history for sexual abuse and it occurred to me that there must be something very fundamental about an apology," wonders Ensler as she explains the other reason for her to write the book.
In the book, she writes in her father's voice, what she would have liked to hear from him for sexually abusing her throughout childhood.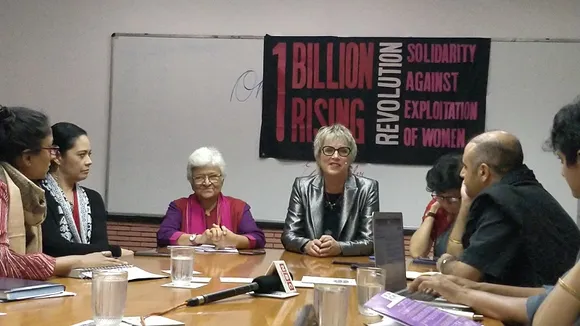 On her recent trip to India for an event hosted by One Billion Rising (OBR) India and Delhi, chapters of a global campaign calling for an end to violence against women since 2012, she talks about how patriarchy governs a man's behavior, the anatomy of an apology and why it is pertinent for men to apologize for sexual abuse and crimes. She also stresses on how the process needs to be expedited because "climate change will get us in the next eight years".
ALSO READ: Global Girl: Eirliani will ski to North Pole to campaign against Child Sexual Abuse
The process of writing the book
While it has taken several years for some survivors to come out of the trauma, Ensler doesn't want the same for the others and through this book she says, what she didn't want to do was to "feel her father's trauma".
"For many years, I didn't feel that my father had earned the right for me to feel his pain. And yet, I was very connected to him through my rage and no matter what I did in life, it was to prove him wrong that I wasn't a slut, a failure etc. But it was all still inside his story and I was living inside his story and I wanted to get out of his story. So by writing this book and by trying to understand what made my father a sexual abuser but not justify his actions because there is a big difference between justification and explanation, I wanted him to explain to me what he went through as a child that turned him into a man who was able to incest his daughter and radically abuse me," she says.
"By the end of it, there was a huge liberation. When the book began, my father was this monster and by the end of it, he was an apologist. In a sense, he lost agency over me."
Ensler reveals that the book is a mixture of truth and fiction. "Imagination is our superpower. I don't know if a lot of it (the book) is true or not. I made up my father's voice and I made up a lot of his stories. But the process of doing it was an incredibly liberatory experience."
With the #MeToo movement unfolding and women speaking up about sexual abuse, Ensler shares her deep concern that men aren't taking the opportunity to introspect. Says she,"We will call out but men aren't going to get up and say that I have got to look inside and reflect on the culture of patriarchy. How have they been created within a toxic masculine world and what is abuse? Until they don't investigate these aspects, how will they change?"
ALSO READ: Ayushmann Khurrana Joins UNICEF's Fight Against Child Sexual Abuse
Through this book, Ensler took a deep-dive into creating a sort of a template of apology for men as it needs to be more than a word. It needs to be done as a form of restorative and corrective measure, she believes.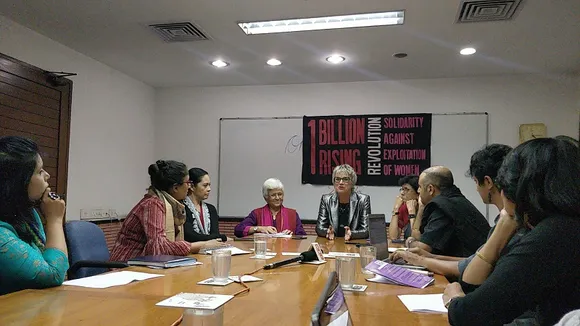 The four parts of the anatomy of the apology by Eve Ensler:
 1. Looking at yourself and your childhood
It is very important for sexual abusers to look back into their childhood and the making of them. For example, my father was a younger child. He was the accident that became a miracle. He was idolized and adored. But adoration is not love, it is a projection of someone's self-idolized image on to another person that they are then forced to live up to which actually robs them of their humanity. Then they can't cry, express doubt, cannot be curious - they can't be human. So what one does with all those emotions is that they push it down. For my father, when I was born, he felt an extreme amount of tenderness and because he didn't know what to do with that emotion, he sexualized it. So first is to understand what makes you who you are.
Adoration is not love, it is a projection of someone's self-idolized image on to another person that they are then forced to live up to which actually robs them of their humanity.
2. A detailed accounting of crimes committed by you
This is significant because liberation is in the details. It is the details of what one has really done to their victims that matter as it is only then you touch the trauma, that you find yourself responsible for it.
3. Understanding your intention
Then comes understanding. When you understand what your intent was, allow yourself to feel the pain your victim felt and go through the wound so that you begin to change.
4. Make amends
In the last part, you make amends and take responsibility for what you did. If you have gone through that process then it would indicate that you were a person who wasn't capable of doing that again. That is a sacred commitment that men will then make with their clergy, therapists, counsellors, and groups.
Finally, she says, " This is the kind of process we need to create if we need to move forward and get out of this war happening between men and  women."
ALSO READ: This Mother's Fight For Justice For Her Son's Sexual Abuse Case Is Moving