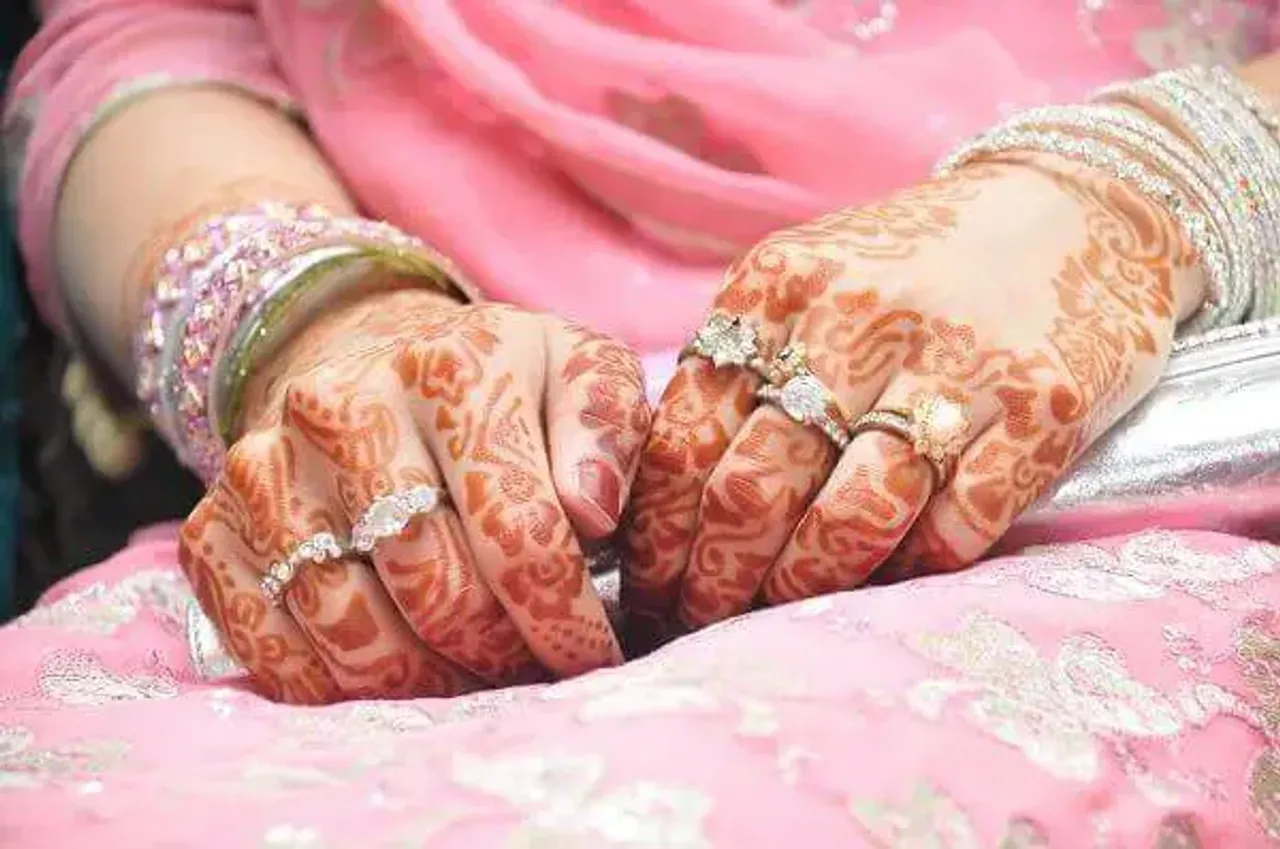 The mother-in-law of the 22-year-old woman, who was the first to be detained under Uttar Pradesh's new law against "love jihad", alleged that her daughter-in-law suffered a miscarriage at a shelter home at Moradabad. However, the UP officials have denied the allegations and said that the women did not suffer a miscarriage, they have called the reports "fake news".
Also Read: Feminist Devaki Jain on Love Jihad: No Hindu Dharma Asks Us to be Vicious With Young People
The woman named Muskan Jahan (Pinki) had converted to Islam after marrying a Muslim man Rashid. She fell in love with him and they tied the knot in July in Dehradun. Rashid belongs to Kaanth town of Moradabad district and he went to the court in his native town on December 6 to get their marriage registered. When the activists got information about their marriage and they went to court. Later they took the couple to Kaanth police station where few members questioned them in the presence of policemen. After which Rashid was booked under section 3 of the new law and Muskan was sent to a shelter house.
According to Aditya Kanth, the inspector of the Kanth police station, the woman has been kept at a shelter house and her statement will be recorded on Monday. Kanth has also denied the allegations made by her mother-in-law and called them "rumour" and "fake news". Reportedly, the woman's mother-in-law also alleged that the injection given to her were intended to abort the baby, this is because she dared to marry a Muslim man and converted to Islam, reported HT.
District Probation Officer (Moradabad) Rajesh Chandra Gupta said, "The medical report stated she is three months pregnant. On Friday, the woman complained of severe stomach pain and was taken to Mahila District Hospital. She was admitted there. Today around 11 am, the woman was discharged from the hospital… She was readmitted to the hospital around 2 pm after she again complained of stomach ache." He further added, "After getting discharged in the morning, she again complained of stomach pain so we admitted her, but she is fine," Gupta said, adding that "fake news of girl's miscarriage is being circulated on social media," as quoted by Indian Express.
Also Read: Muslim Man Converts To Marry Hindu Woman: Will Love Overcome Love Jihad Law?
The officer also said that he has informed the district magistrate about her health condition and as soon as the statement is recorded the woman will be free to go wherever she wants. However, the woman's brother has claimed that she has refused to go with them after recording the statement and also claimed that he and her mother didn't know about her pregnancy.
Arunima Sharma is an intern with SheThePeople.TV