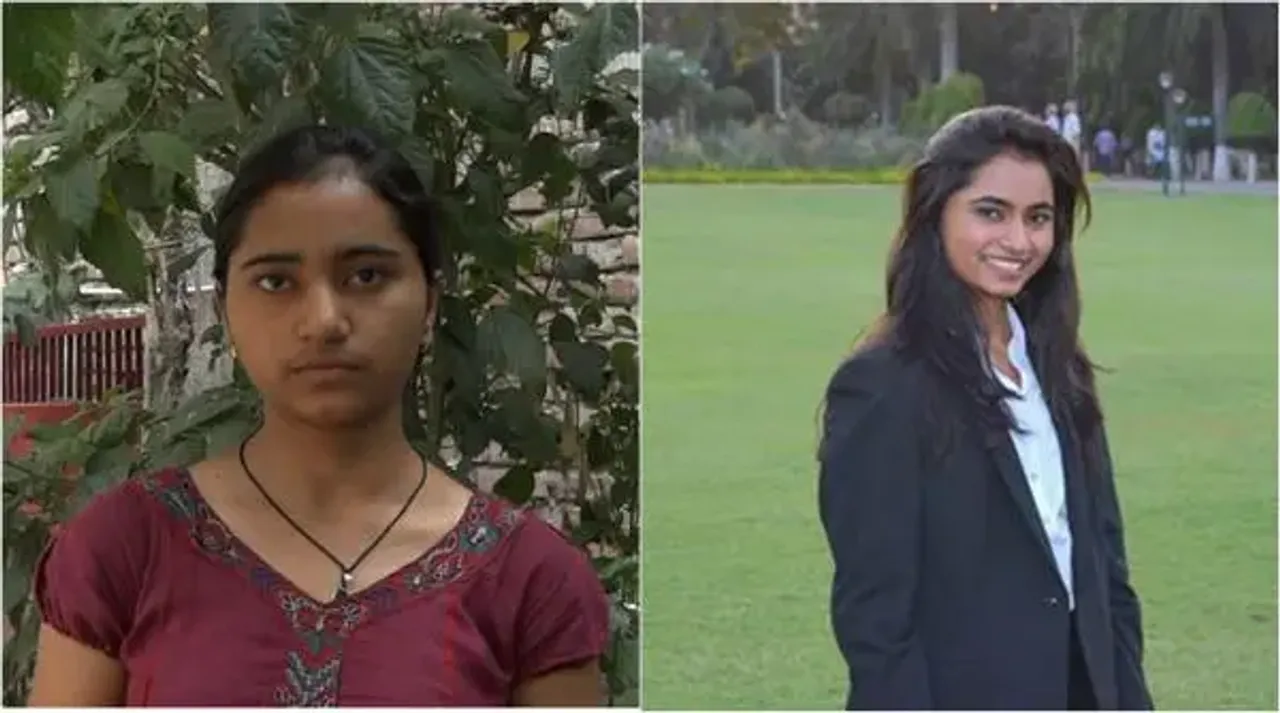 Meet a rural girl, Shivangi, who once sold newspapers and magazines, but is today an IIT graduate.
Shivangi's journey from Deha village in Uttar Pradesh to one of India's top engineering institutes with the help of Anand Kumar's Super 30, an educational programme, is not just inspirational for the underprivileged, but also reflects the girl's grit and determination.
While studying at a government school in the village, Shivangi helped her father in his small shop that sold newspapers and magazines. The little time she could manage to find after the shop work, she used to spend studying.
Also Read: IIT Delhi to Mentor 45 Women Entrepreneurs
One fine day, Shivangi read about Anand Kumar's Super 30, which aims to prepare 30 aspiring engineers at a time for the IIT entrance examination. The programme is only or those who come from extremely poor families. Shivangi immediately joined the programme. After a lot of struggle, she finally got admission into the Indian Institute of Technology at Roorkee.
Also Read: Innovation from IIT Hyderabad: Eco-Friendly Sanitary Napkins
It was a dream comes true moment for the girl. Hailing from a financially weak family, affording an IIT course was unthinkable.
Anand Kumar recently shared a very emotional post about Shivangi's success on Facebook.

Image Credit: Facebook
Kumar wrote (originally written in Hindi), "She would address my mother as 'dadi' and we felt she is our daughter. Whenever my mother's health was impaired, she would help and sleep next to her," also added, "Looking at Shivangi, my mother hoped to be blessed with girls in her next birth as well."
The post has gone viral with over 9,000 likes and 900 shares in three days!
You May Also Like: IIT Mumbai calls women for free coding workshops in 20 cities
The translated version goes:
"This is one story in two photos. These photos are a mirror as well as tears. They have a story from the past and the present. This is music and melody. It is the silence of the past and courage of the present. These are the photos of my student Shivangi. The first photograph is of the time when Shivangi came to study in Super 30 with her father, and the other is of Shivangi today. While she was in school she sold magazines and newspapers on the roadside shop to help her father, handling the store completely alone when he went home to bring lunch.
But whenever she would get time, she would study.
Shivangi hails from a small place called Deha which is around 60 kms away from Kanpur, Uttar Pradesh. She completed her secondary education from a government school there. One day she read about Super 30 and came to me.
While at Super 30, she became a part of my family. She would address my mother as 'dadi' and we felt she is our daughter. Whenever my mother's health was impaired, she would help and sleep next to her. IIT Results were announced and she was preparing to go to IIT Roorkee. She had tears in her eyes and all the women in my family were also crying. It felt as if we were giving away our daughter to someone else. As she was leaving, her father said that people have dreams and sometimes these dreams become reality but he never had such a big dream.
Even today, Shivangi keeps in touch with our family. As soon as we got to know that she has got a job, my whole family was immensely happy. My mother was the happiest and all she said with tears in her eyes is that she hopes to be blessed with daughters in her next life too."
Also read: India's first women entrepreneurs' industrial park to open near Hyderabad
We congratulate Shivangi and wish her all the best for the future.
Feature image credit: The Indian Express
Join Us on https://www.facebook.com/SheThePeoplePage
Follow Us on https://twitter.com/SheThePeopleTV