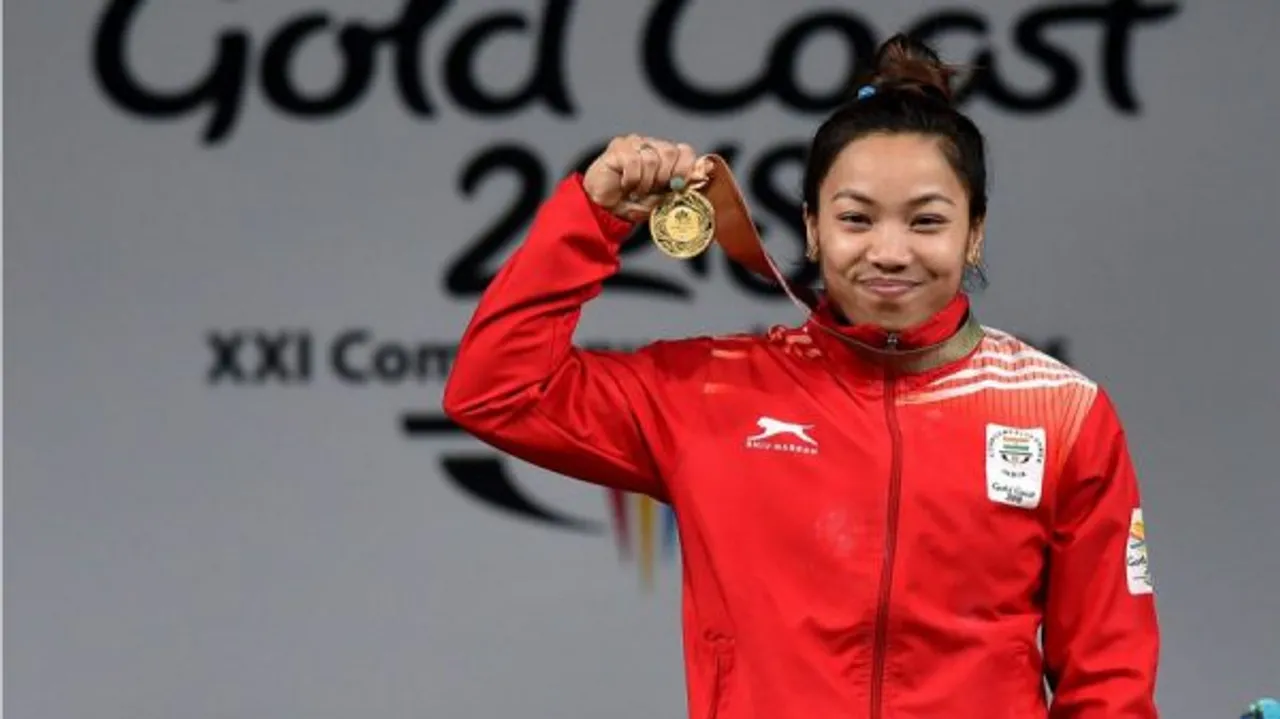 World champion and Commonwealth Games gold-medallist Mirabai Chanu has requested that her name be withdrawn from the Indian contingent for the Asian Games, slated to start on August 18. Mirabai had sent a letter to the Indian Weightlifting Federation on Monday, seeking some time to prepare for the big Olympic qualifiers, according to ANI.
There's just over a week's time before the Asiad begins. At a crucial moment like this, India chief coach Vijay Sharma announced that Mirabai is resting so that she could dedicate her time to recover from her back problem and prepare for the Olympic qualifiers. "I have submitted a report to the federation. Now they have to take a decision. I am of the opinion that in such less time it's not good to take a heavy load. The Olympic qualifiers event is approaching and that is more important than the Asian Games," Sharma said.
Just last month, Mirabai seemed confident in coping with the pressure, saying that she will recover from the lower back problem and be up and about just in time for the Asian Games. "I am confident that in two weeks I can prepare well for the Asian Games," Mirabai was quoted as saying.
"The back pain started around May 25. I travelled to several places, including Delhi and Mumbai, for treatment but the doctors are not able to diagnose what exactly the injury is," - Mirabai
All tests have come back normal, the X-rays also don't show anything. However, now it seems Mirabai won't be able to take part in this Asiad.
READ:Who Is Mirabai Chanu? Know More About This Manipuri Sensation
The World Championship, scheduled to be held in Ashgabat from November 1, will be the first Olympic qualifying event this year. For Mirabai, however, the pain is causing a lot more trouble than it should have been. Doctors across the country were unable to diagnose the cause of pain in her back. "It is a rare problem, the doctors say there might be a small tear in the ligament. That is why the MRIs and CT scans are coming clean," Sharma said.
The 23-year-old weightlifter from Manipur was India's biggest hope for the upcoming Asian Games in Indonesia. She is hfor a good performance at the 2020 Tokyo Olympics.