Every month, us women go through the 5 days of the month, where we experience different emotions of pain. Science has come a long way in helping us deal with the technicalities and keeping the hygiene levels up during the menstruation period, but in parts of India- girls still don't have access to basic sanitation for this monthly activity. Yogita Muttha, Co-Founder of Pune based The Violet Box is introducing women to a glorious and beautiful upside with a box full of pampering goodies every month, but still has a very noble cause at its helm- to help India's girl stay clean during their periods.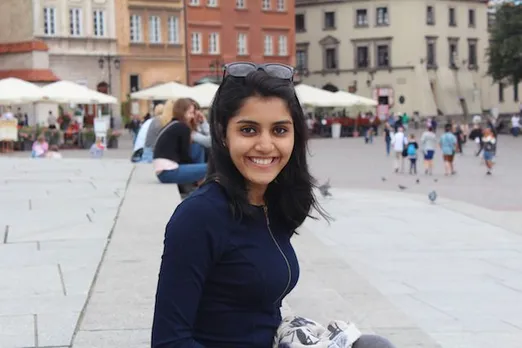 Yogita Muttha- The Violet Box
The birth of The Violet Box.
" Each lady spends over 1500 days of her lifetime having periods. In India there are over 300 mn women in the age group of 15 to 45 & around 60 million girls entering adolescence each year. In spite of this, women hygiene is still a taboo subject here which is shocking. Girls need to be pampered and treated specially at this time of the month. Violet Box thus came up in early 2016, with a subscription platform to pamper women with gourmet indulgences and luxury beauty products. Over 70% of women in India cannot afford feminine hygiene products. Hence for every box sold, The Violet donates period essentials to those in need. One for one."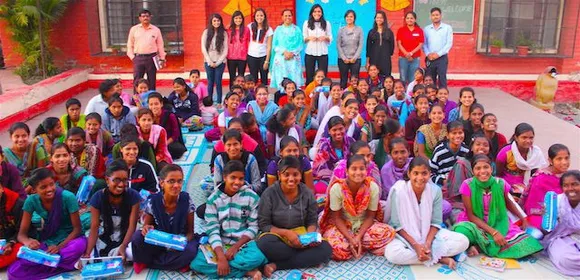 The Violet Box helps girls with period essentials.
The spread of the box.
" We have spread smiles by donating to over 1500 girls so far. As per BBC and Times of India reports, 70% of women cannot afford sanitary napkins even today. To tackle this problem, VioletBox.me donates period essentials to those in need for every box sold – One for one! We do this by reaching out to the girls with the help of different NGOs. The best part about our donation activity is its transparency. Violet achieves this transparency by allowing its subscribers to join them on their donation drives and experience the joy of empowering women. Our earlier donation drives took place at the slums of Happy Colony, Kothrud, Pune. Our donation drives have been supported by Times of India and the Rotract Club. The Times Foundation supported the Violet donation drive for Christmas which was conducted at the Maher Ashram, Koregaon Bhima, Pune. Other donations have taken place at the Sumitra Hostel, FC Road, Pune, Women Rescue Home, Behind LIC Office, Pune, etc."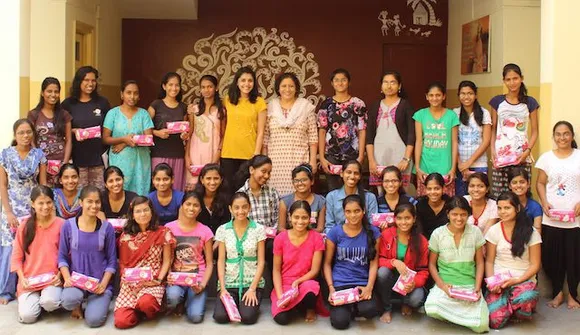 The Violet Box has helped 1500 girls so far.
The selection of the box. 
" Violet Box is a beauty box start, up that indulges you in 10 to 12 products luxury beauty products & indulgences once in every two months. Each box has a combination of full and deluxe sample size beauty products along with indulgences like chocolates, teas, coffee and cool jewellery. For every box sold, Violet donates a month's period essentials to those in need.
For tea & coffee lovers we have the Day Drinking Box. Every two months, you get a box of 60 servings of gourmet whole leaf teas and single origin coffees from the best brands and plantations in the world.
The subscription model.
" Violet Box provides you an amazing mix of products each month helping you with product discovery. Subscription is just one of the channel for sales."
Many Bollywood celebrities have designed boxes.
The startup problems.
" When we started with the Violet box our entire operations revolved around making our users have the best experience in the world. I observed the Louis Vuitton and Chanel bags and found that these were extremely beautiful products however atrociously expensive. Inspired by their designs to create a beautiful product at affordable prices Violet Box was designed. So the real challenge was to make a beautiful product at affordable prices and work towards giving real value for money to our customers."
Some entrepreneurship advice?
" There was a study done by a leading US hospital, on 100 elderly people facing death close to their last breath. They were asked to reflect about their life's biggest regret. Nearly all of them said they regretted not the things they did, but the things they didn't do. So my advice to you would be take the leap of faith. I quit my fancy paying job at Ernst & Young to pursue my dream to be an entrepreneur and create impact in our social and economic world. If you have a fantastic idea, work towards it. Do small pilots and validate it, test it. Persistence is the key. Mark Watney in the movie Martian said, "You solve one problem and you solve the next one, and then the next. And if you solve enough problems, you get to come home."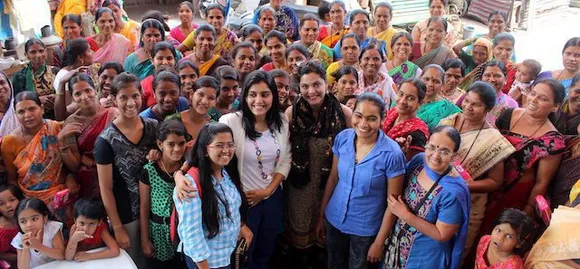 Take the leap of faith!
The business mantra.
" There is this Ted talk by " target="_blank">Simon Sniek which I would recommend to all the aspiring entrepreneurs to watch. Simon shares his discovery about how all the great leaders in the world act and respond to situations in the exact same pattern. He shares, people don't buy what you do, they buy why you do it. At Violet we know our 'Why'.
Are women creating enough businesses?
It is great to see how many women are starting their own ventures now. I'd like to quote Reshma Saujani here, the founder of Girls Who Code.
"Most girls are taught to avoid risk and failure. We're taught to smile pretty, play it safe, get all A's. Boys, on the other hand, are taught to play rough, swing high, crawl to the top of the monkey bars and then just jump off headfirst. We have to socialize our girls to be comfortable with imperfection, and we've got to do it now. We have to teach them to be brave in schools and early in their careers, when it has the most potential to impact their lives and the lives of others, and we have to show them that they will be loved and accepted not for being perfect but for being courageous."
We have to spread this message to all our sisters, employees, colleagues, etc. Only then will we have more and more women entrepreneurs showing up.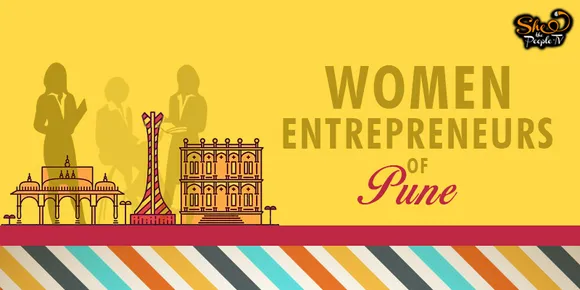 Women Entrepreneurs of Pune