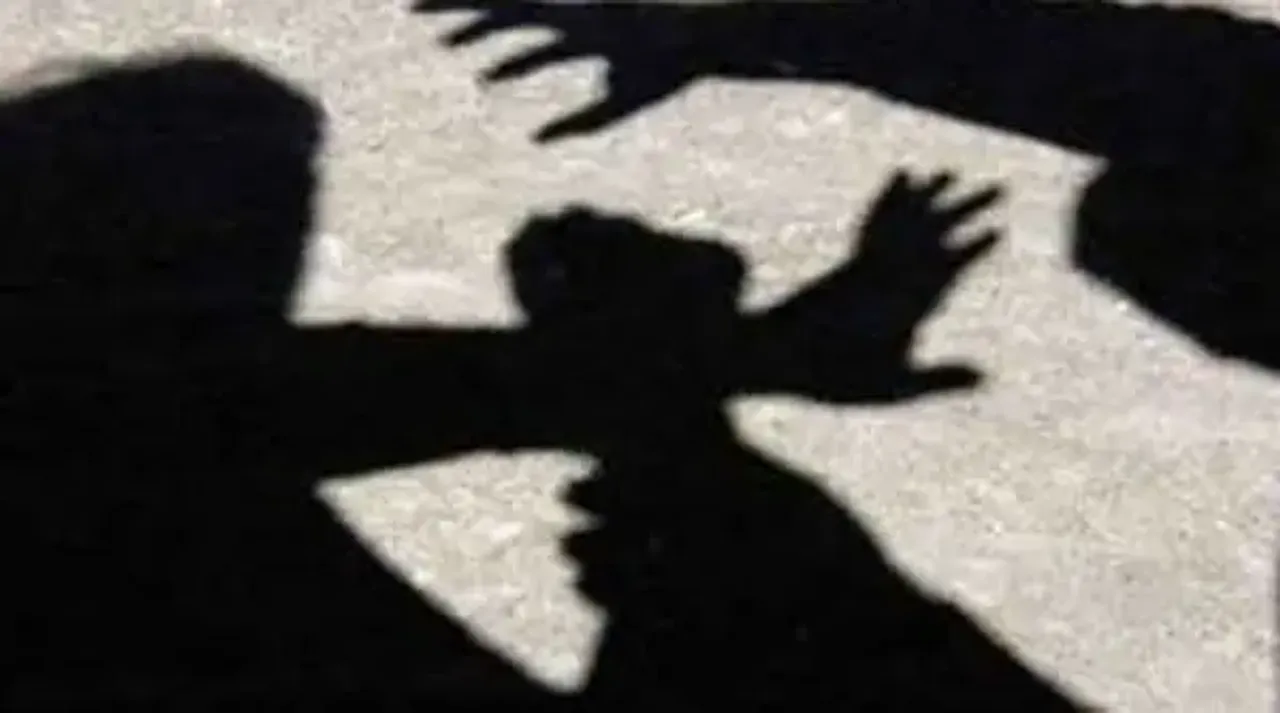 A highly disturbing video has surfaced on social media, showing the pathetic condition of women's safety and the continued gender oppression persistent in our country. A tribal woman was reportedly molested in full public view at Madhya Pradesh's famous Bhagoria festival that began last week, as a crowd of people watched on with apathy and utter indifference.
The video, now viral, shows a man forcing himself on a lone woman. After he is beckoned away by someone, another man takes his place and sexually harasses the woman. He even proceeds to drag her into a mob of men, all of whom just stand by and watch as the woman desperately flails.
Tribal Woman Molested In Madhya Pradesh
As per reports, the survivor did not approach the police but as the video went viral, the police took suo moto cognisance of the case. Two accused have been taken into custody while multiple others have been identified. "We have formed several teams and all of them will be arrested soon," NDTV quoted police saying.
---
Suggested Reading: Normalising Remarriages For Men As Well As Women In India: Why Is It Needed
---
Just last week, the calendar marked March 8 as Women's Day. The pomp around the occasion would have you believe that society is all for supporting and empowering women against every odd. That men are humbly acknowledging, if not shedding, the entitlement patriarchy affords them. That we are ready to pass the mantle to women.
But then videos like the one from MP crop up, yanking us back to reality, reminding us that Women's Day in this country is just an elaborate sham. Nothing more than a token day to give the illusion of lifting women up, only to drop them down harder than ever before the next day. So really, Women's Day ends up as nothing more than an insult.
It is dystopian that not one man from the mob came forward to stop their comrade from brutally harassing the tribal woman. Everyone had their eyes glued to the scene, as if it was an entertainment spectacle, but did nothing. How far would society have had to travel into doom for us to not budge when a woman was being publicly assaulted? What will it take to undo this desensitisation to ">gender violence?
---
Suggested Reading: Dear Men, Are You Oblivious to Your Privilege? Try Walking Alone At Night.
---
This is not the first time such surrealism has played out. In January this year, a young woman was assaulted and humiliated by a whole neighbourhood in Shahdara, Delhi, after some local men gangraped her. The horrific incident came to light after videos began doing rounds. Last year, a couple of tribal sisters in MP were thrashed by relatives, as people watched on, allegedly for talking to boys on the phone. Again, a viral video brought the crime to public notice.
Imagine the number of cases of gender violence that don't make it out, either because a camera was not around to capture it or because it was not reported. It's chilling to think that what we are seeing is just the tip of the iceberg. This tip alone is a staggering 3,71,503 crimes against women a year, as per data by the National Crime Records Bureau (NCRB).
We may get blinkered into believing that we are making progress with feminist discourse becoming mainstream and men partaking in the conversation. But the average Indian man, as proved by the MP video, still exercises privilege - with impunity - to objectify, harass, assault, sexualise women. And they have a whole brotherhood backing them.
How much longer must women live in fear for their lives in their own country?
Views expressed are the author's own.