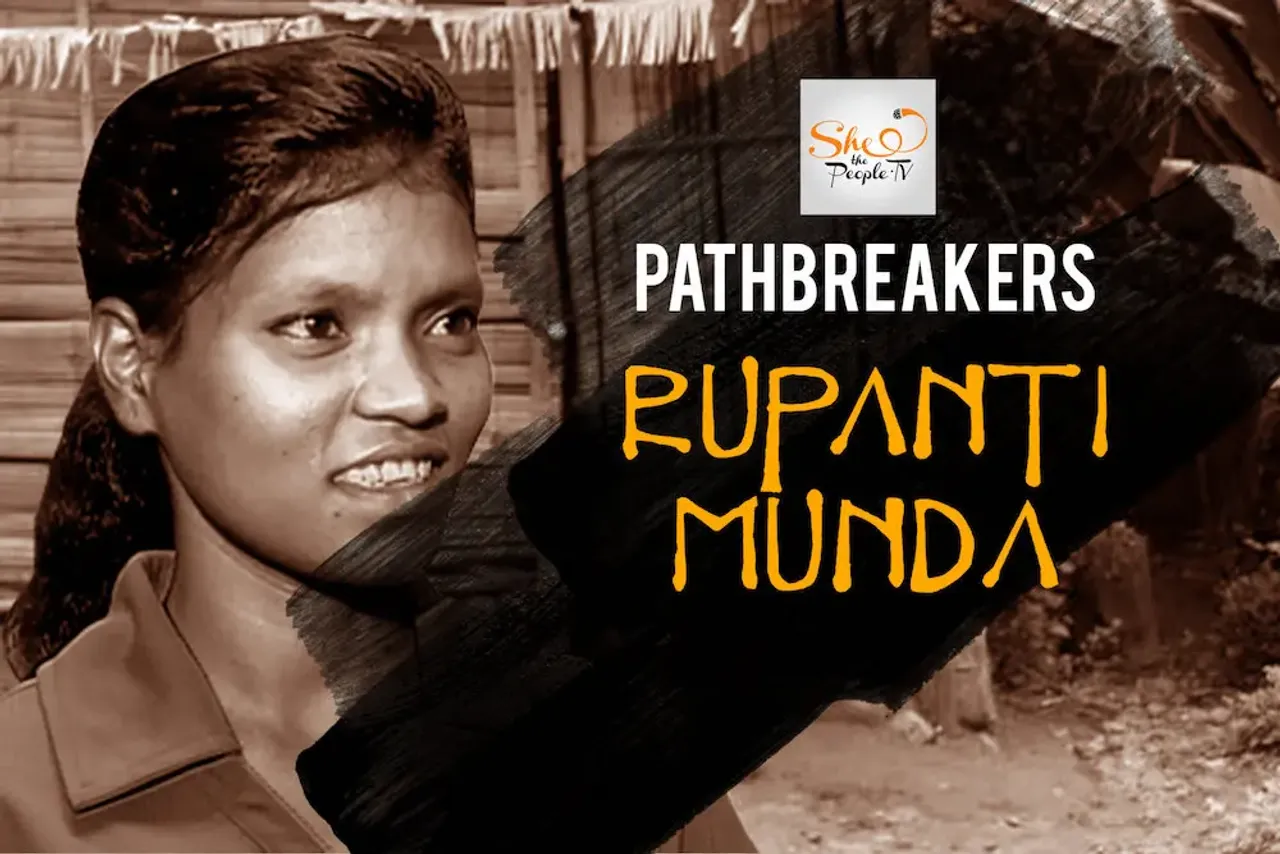 A change-maker in the true sense, Rupanti Munda has been playing football for over a decade. Hailing from a small village of Latehar, districts of the state of Jharkhand Rupanti hopes to become a coach for the Indian football team. Coming from a backward town of Jharkhand and a financially unstable family, who would have thought that the girl could be a pro football player.  She was selected to play in the National team, but couldn't because she couldn't afford a VISA.
During a chat with SheThePeople.TV, Rupanti revealed that she started playing football when she was only in grade three. "There was a teacher in my school who introduced us to this game. We had no idea that there existed a game like this. He bought a football for us, brought together a few girls to form a team and started teaching."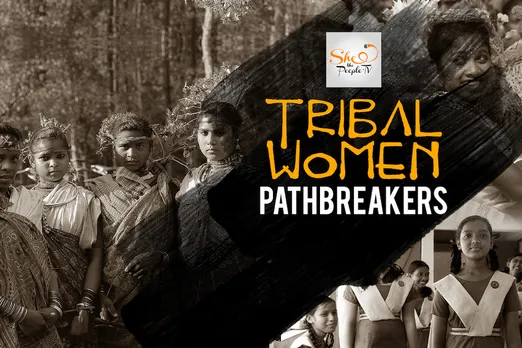 Rupanti said that after teaching them the basics  he organised a match with another school. "It just grew from there onwards as we played many matches. Villages in Jharkhand have something called Khasi football match which I played a few times."
Rupanti played football solely because she had a fun playing. She had no basic amenities, no shoes, no proper diet and yet she excelled in the game.
"Khasi match khelte khelte humko pata chala ki national game bhi hota hai jo humko usse pehle pata hi nahi tha (Playing khasi football many times, we got to know that we have a national game too which we did not know anything about)."
Currently, the captain of a tribal girls' football team, Rupanti had no idea that the sport can be played on a national level and that she could apply to. "Khasi match khelte khelte humko pata chala ki national game bhi hota hai jo humko usse pehle pata hi nahi tha (After playing khasi football many times, I got to know that we can play it in the national level too which we did not know anything about)."
Another teacher came to Rupanti's life who made her believe that she could be a part of the National team. At the age of 14, Rupanti went for her first trial to get selected in the state team. She played in Uttarakhand. It was 2011 the first time, Rupanti was playing outside her small village.
"After playing in the Jharkhand team, I then got selected for the India camp. Since there is a break of a few months before the agenda arrives, I came back home. I knew I had to go back and as the time approached closer, I had to ask my mother to fund my expenses, but she didn't have enough money to pay for my travel to Kerala where the camp was set."
"Somehow she sourced money to send me to the camp. I had the determination and faith in myself that I would be able to play and so I went to the camp."
Rupanti polished her game in Kerala and was all set to go and represent India in an International tournament. But she couldn't go because her legal papers were not ready.
Some months later, tragedy struck Rupanti. In 2015 her brother was killed in an attack by Naxal fringes in her hometown. And she had to go back, leaving everything behind.
"They had already killed my father before my brother. I was in Jamshedpur for training when one day I got a call saying my brother has been killed and that I have to rush back. When I asked for some days off from the authorities at the football camp, they said it must be a fake call to call me back home, but I had the intuition that something had really happened and I left for home never to come back again."
"We practice in Jharkhand, we don't have shoes, but we still play. I believe that if you have the passion for playing, then it matters to have legs, not boots. If you can kick the ball, that's all you need to play."
"I have always been ahead of everyone in the village. So, I feel that they killed my brother out of jealousy."
Now that no one was there in Rupanti's family to support them financially, she took charge of holding her elder sister, mother, three daughters and two sons of her brother and her brother's wife together.
"I started thinking that I wouldn't be able to do anything by playing football. It was fine until I was being supported financially, but now it had become a hinderance in supporting my family."
"In 2016, I met Rashmi Di of Aahan Foundation. She asked me to come to Delhi and I agreed. I so wanted to get my game back that I did not ask any questions. I just thought that I am being called and it's not for nothing."
"Now we have Aahan Braveheart team and I am the captain. We practice in Jharkhand, we don't have shoes but we still play.
Aahan Tribal Foundation was founded by Rashmi Tiwari. She is working towards making tribal girls prone to getting trafficked self-reliant and financially independent through workshops, mentorship programmes, counselling and awareness drives.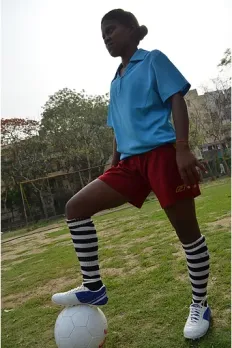 Rupanti Munda playing football (Pic by Aahan Foundation)
Talking about her plea from the Indian government, Rupanti said, "Sarkar se yahi maang karenge ki Jharkhand ki jitni Adivasi ladkiyan hain jo pichde huye hain unhe aage badhane mein madad kare. Aur international, national jo khel nahi pate hain paison ke kaaran, unko khilane ka prayaas kare." (I want the Indian government to help in the progress of backward tribal girls. And help those who want to play nationals and internationals by funding them.)
When asked what her dream is, she quickly responds, "I wanted to become a National footballer and represent India but that couldn't happen. So now I want to become a football coach for the national or international team and also that I teach football to tribal girls and take more girls for National tournaments.
In remote villages, it is a taboo for girls to play a sport. They are to learn housework and help in daily chores, but Rupanti broke the norm so she had to face the backlash. On being asked how the society reacted to her playing football, she said, "They did not know what football was so they used to bad mouth me a lot. Things like 'she is playing a boy's game being a girl' 'what will she do by playing' such comments became normal when I started going out of the district to play."
ALSO READ: Our rendezvous with Jaipur's only female e-rick driver
"But I don't care about the comments. I had this in mind that I have come out of the village, I have seen what it is all about and how great a significance this holds. I never did things according to what people are saying."
Rupanti found her trust and support in her family. "However, in villages, it is very easy for people living nearby to influence your family so sometimes they would ask me 'what would I do by playing football" and that ' I should study and get a job'."
Girls like Rupanti should be given a platform. They should be able to do hone their talent and society, money and gender should not hold them from becoming something in life.
Join Us on https://www.facebook.com/SheThePeoplePage
Follow Us on https://twitter.com/SheThePeopleTV