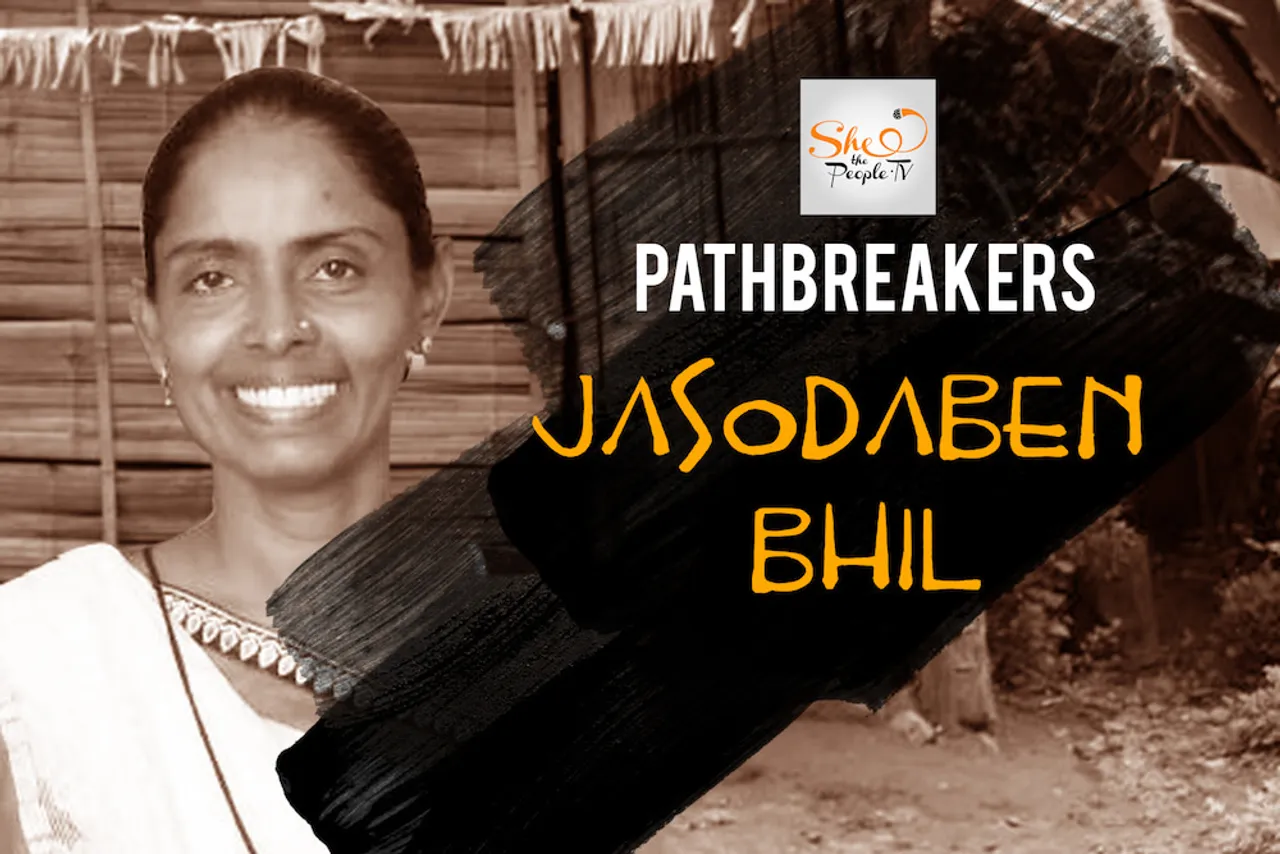 Born into Bhil family, Jasodaben Bhil was only five when she got engaged. "At such a young age, children don't know what marriage is and what getting engaged means. They are given some money, I was given five rupees to spend all by myself and I was just happy about the money, but that actually meant that I was fixed with a boy," she tells SheThePeople.TV.
Census 2011 reported that Bhils were the largest tribal group in India and constituted the tribal residents of Gujarat, Madhya Pradesh, Chhattisgarh, Maharashtra and Rajasthan. Jasodaben originally belongs to the Bissa village in Gujarat where she was born. Since childhood, she had a strong will to get educated but she could only study till class 10, which she did at her village's convent school. At the age of 12, she was married off to Amar Singh, who was 17 at that time. But her parents did not send her off just yet as they also wanted her to study.
"Ghar mein jo log aate the wo sawaal uthane lage the ki shadi hone ke baad bhi apni ladkiyon ko ghar kyun rakhte ho, padhate kyun ho toh mere maa baap ne mujhe hostel mein daal diya tha."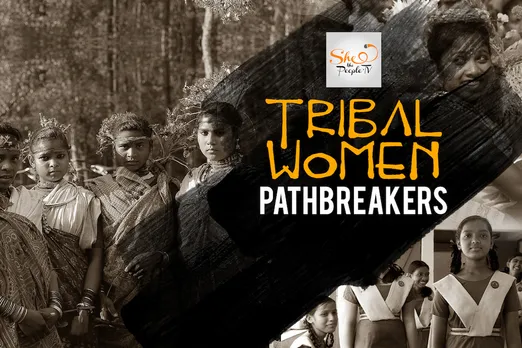 "Ghar mein jo log aate the wo sawaal uthane lage the ki shadi hone ke baad bhi apni ladkiyon ko ghar kyun rakhte ho, padhate kyun ho toh mere maa baap ne mujhe hostel mein daal diya tha (The relatives who used to come home started asking my parents why they made their girls stay with them even after marriage, so they sent me to a hostel)," said Jasoda, whose father was a daily-wage laborer.
After much hassle and emotional drama, Jasoda had to go to her husband's house at the age of 16, right after clearing her 10th standard exam with a 65%. Her husband had only studied till class 5 in which he failed, twice. So there was, even more, pressure from her in-law's to stop her education as they thought that she would dominate the family if she studied more.
There is a serious lack of sex education in backward areas. It is likely that women are forced into it without any initiation. And this is what happened to Jasoda. "Before moving to my husband's house, my mother had taught me not to shout or get angry at whatever my husband tried to do with me. I found it so weird and scary. So, when I reached my husband's place and he tried to have sex with me, I felt so demeaned and degraded that I felt like killing myself. But when I talked to my mother and sister, they told me it happens to them also. And I also feared for the dignity of my maternal family so I succumbed to it."
The first speech she gave to a group of women, Jasoda was very nervous and in a long-drawn veil covering her face.
Jasoda's jovial and fierce nature pushed her into trouble with the entire village when she back-answered her father-in-law. "In our village of Radhanpur where I lived with my husband's family, daughters-in-law are not allowed to speak to their elders both men and women. They just have to listen and not talk back. If they absolutely have to convey something, then it has to be done through a younger child," said Jasoda, who was presented in front of the Panchayat for talking back to her father-in-law for what stood for.
Jasoda faced total ostracization from her community and village, everyone unanimously stopped talking to her.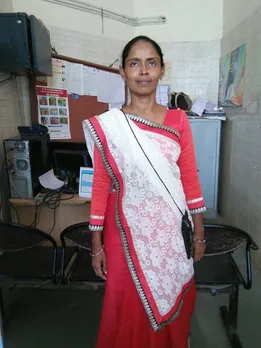 Jasodaben Bhil
However, in the meantime, something good happened to her too, the sister's of an NGO Society for Women's Action and Initiatives (SWATI) approached her with a proposal of joining a health-based initiative- 'Salamat Mata, Salamat Baalak'- focussing pregnant women and young children. They asked her to join the NGO with a minimal salary of Rs 200. In this year-long programme, Jasoda went around in five villages spreading awareness about the importance of having a proper diet during pregnancy to avoid problems like Anemia.
The first speech she delivered was to a group of women, Jasoda was very nervous and in a long-drawn veil covering her face. "I was veiled but then the sisters in that organisation motivated me to do the work and encouraged me to take off the veil and I did. I never felt so liberated before that even among women."
Since then Jasoda kept working and joined many initiatives which taught her things like leadership skills, counselling women, legal rights and made her very liberal. She stood for herself and did not succumb to her husband's and his family's ways of bullying. Even today, she lives with her family and she now has two daughters and a son, but Jasoda is much more than a homemaker.
She is making rural health systems responsive to violence against women. She has trained the staff of three government hospitals, 786 ASHA workers and 60 paralegal workers to detect and report cases of domestic violence as the cause of health complaints reported by women.
"See not every woman wants to go to the court or file a complaint. More than a choice, they are not even allowed to do so. The one thing women are allowed to do is visit a doctor because no family member objects to it. So we try to counsel women in hospitals and there we get to know that several women are struggling with domestic violence," told Jasoda as a matter-of-factly adding the fact that she leads six Mahila Nyay Panchayats. These are village platforms to deliver justice for women of about 30 villages.
When asked, what would she like to do in future, she readily answered that she wants to study LLB. "This year I got late to fill the forms to enrol for 12th standard, but that is on the checklist for next year and then I will study law. Although, I have learnt a lot about crimes against women and the laws concerning it,  I desperately want to have a degree in it," smiles Jasoda.
Also Read: Rupanti Munda Dreams of Coaching India's Football Team
Join Us on https://www.facebook.com/SheThePeoplePage
Follow Us on https://twitter.com/SheThePeopleTV