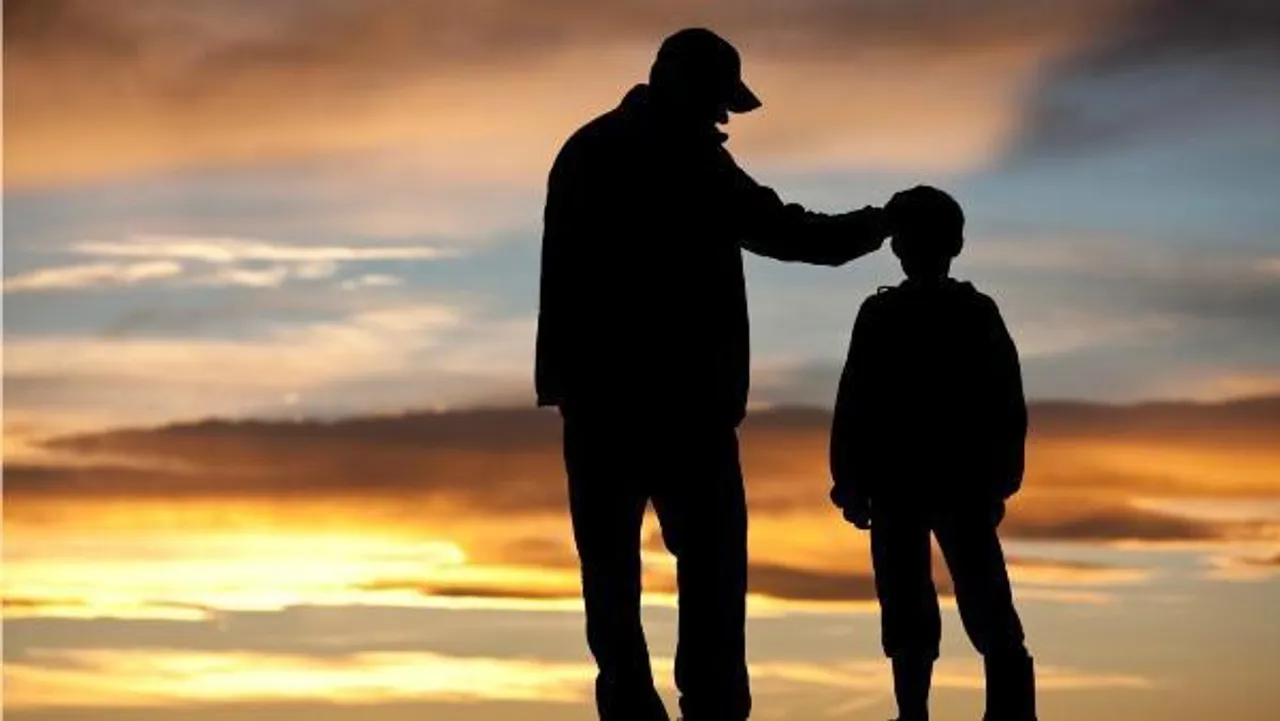 Family is considered to be the fundamental unit of the Indian society. Kids learn more from their family members than from anyone else around them. While in a stereotypical set-up, mothers nurture the kids with good food and moral values, fathers look after the financial needs of the children. Fathers' role in the intellectual development of their children is not valued much.  A Mumbai dad, however, is striving to help his kids understand the nuances of feminism by hammering powerful ideas of gender-equality in their heads. Isn't that great?
His inspiring story was shared on the 'Humans of Bombay' Facebook post. It became a hit on social media with thousands of likes and more than 10,000 shares. He shared that following the birth of his sons, everyone congratulated them as having a son in the family calls for a huge celebration. He and his wife were quite irked hearing such regressive comments. They wanted to raise their sons the right way. Since then, they have been using daily examples to teach their sons that girls are no less than boys. They are encouraged to cry whenever they feel like because crying is not a feminine trait. It is a human emotion that must be experienced.
 'The boys we raise today are the men of tomorrow' 
He also said he is teaching his sons that women don't need empowerment, they already are. "Truth is, women are ready to rule the world as is... all they need is the world to be fair to them -- to give them the respect they deserve...whether it's at home, at work or out on the streets.", he said.
Post: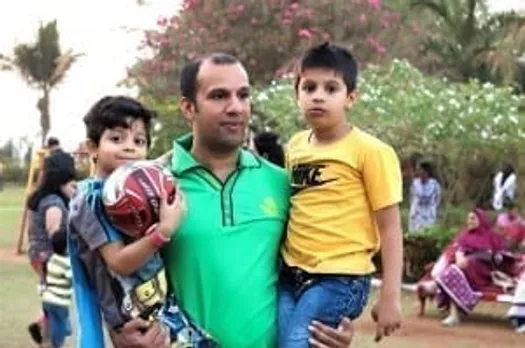 The father with his two sons
"When we had our son, a lot of people congratulated my wife saying, 'you can relax now…you have a son in the house' and my wife and I laughed at their mentality but realized that this is how people still think. I was overjoyed that I had a son, but I knew I wanted to raise him right. It's okay if he cries and if he shows his emotions — my wife and I are constantly telling him that crying doesn't make him any less of a man. We teach him to respect girls as equals and even in little things like a game of football or cricket to not make fun of them — that's where it all begins. 
 Just the other day at the park, they were playing football and right before this small girl was about to kick the ball, a boy shouted — 'don't kick like a girl…we'll lose' and everyone began to laugh. That small girl looked so shaken, but before anyone could say anything my son went upto her and said, 'kick like a girl…that's how we'll show them how to win!' and I promise you, that girl was beaming — she played like a real rockstar. 
 As a father, I felt proud because the boys we raise today are the men of tomorrow. Everyday we hear things about women empowerment and feminism but I'm trying to teach my son that women don't need to be empowered— they already are. By trying to empower them, we're proving that they're weaker and need us to help them. Truth is, women are ready to rule the world as is…all they need is the world to be fair to them —to give them the respect they deserve…whether it's at home, at work or out on the streets."
SheThePeople.Tv spoke to Deepika Chawla, a homemaker based in Delhi, to know her views about the same.
"The post proves how sensitive today's fathers have become. Categorizing kids on the basis of their gender in a way that hampers their emotional development is bad. All Indian fathers should learn something from him and try to follow similar parenting styles," Deepika said.
India needs such fathers to eliminate any gender distinctions and stereotypes prevalent in society. The Facebook post has reiterated the fact that parents should lay more emphasis on helping their kids grow up into wonderful human beings rather than confining them to the rigid moulds of 'girls' and 'boys'.
Image credits: reference.com
Charvi Is An Intern With SheThePeople.TV