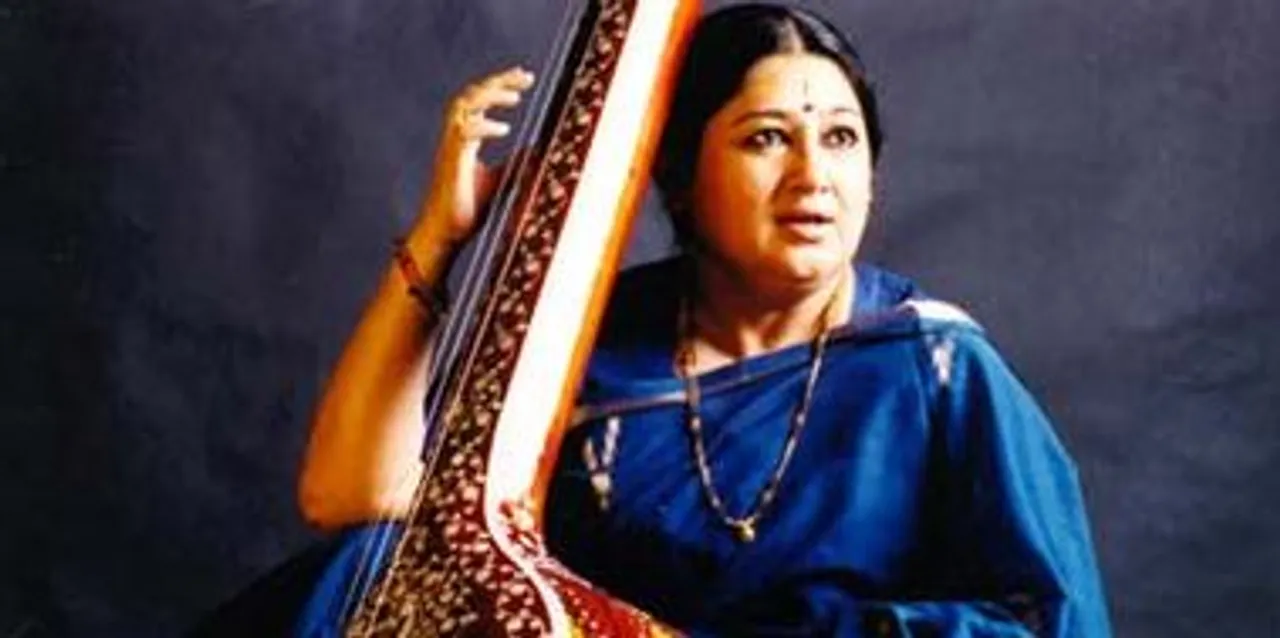 Dancer, music composer, entrepreneur, Shubha Mudgal is much more than a classical Singer. Born into a family of artistically inclined women (her grandmother was a musician and her mother too had learnt music and dance) Mudgal was given complete freedom by her parents to pursue music.
After her graduation Shubha Mudgal's mother sat her down and asked her if she truly committed to music. Mudgal later admitted that it was this was the turning point in her life. After her divorce from her first husband, she had to live alone in Delhi and support herself. But, she didn't let any of these things bring her down. In 1996 her first album 'Ali more angana' was released and she hasn't looked back ever since. She released many single albums and lent her voice as a playback singer as well. Apart from classical and pop music, Mudgal is also a folk singer.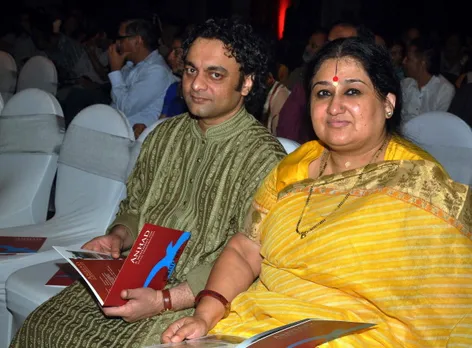 Shubha Mudgal with her husband and tabla player Anish Pradhan
Picture By: Getty Images
Shubha Mudgal has collaborated with some of the top singers in India and abroad, including, Anoushka Shankar, Sonu Nigam, Ursula Rucker, and the Indian Ocean. She doesn't believe in sticking to a single genre. According to Indian Singers.in, Mudgal says: "I believe in music. Khayal and Thumri are my favorites, but that doesn't mean that I shouldn't experiment with other forms. Why should I curtail my urges?"  In 2008, along with her husband, Mudgal started an ambitious project called Baaja Gaana- an annual three-day long music festival curated by Mudgal and her husband, a tabla player, Aneesh Pradhan. The festival had musicians coming from all genres- Indian and western, but due to lack of funds, and fear of bankruptcy they had to be shut it down.
In 2003, she launched a website called Underscore Records, which is an online music store where one can source and buy Indian music by various artists. The website is very popular with Indian music lovers.
Shubha Mudgal has won several awards in India and abroad. The most prestigious ones being National Film Award for Best Non-Feature Film Music Direction for 'Amrit Beej' and Padma Shree in 2000. In an interview with SheThePeople.TV, Mudgal explained that sexism is also prevalent in her field, yet she has continued to work for what she believes in and is one of the most popular and loved female artists in India today.
Hindi Lyrics>