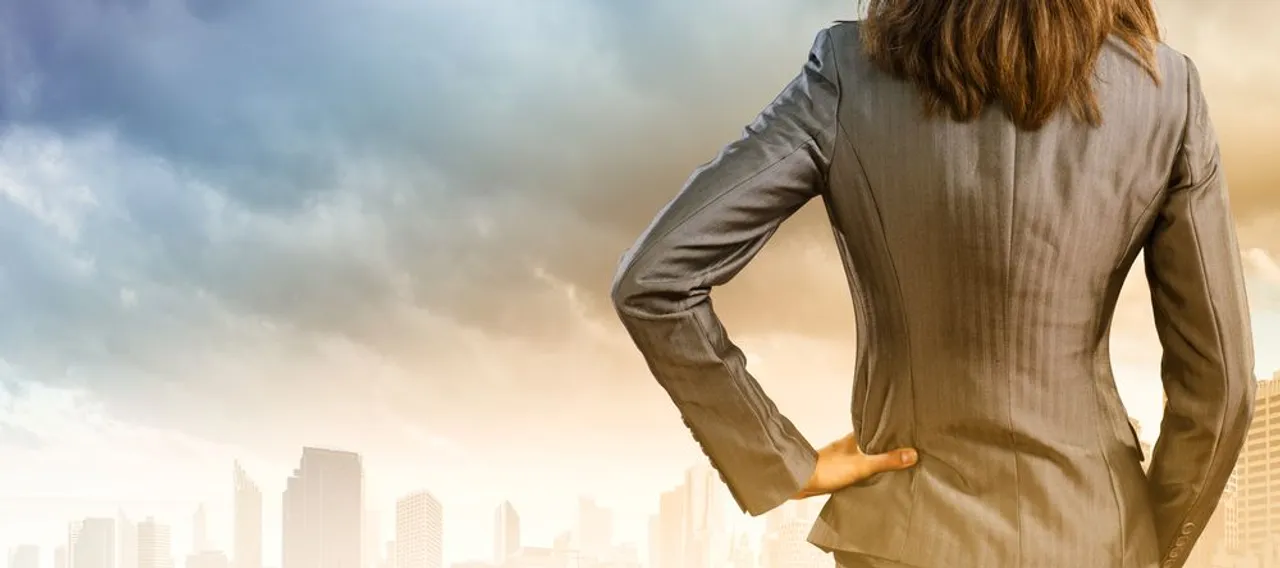 Most often, you get judged for the way you are dressed even before you speak or make your presentation. This is something most people don't think about enough. Or think about in a very safe, fearful way. Don't show too much cleavage, keep your skirt below your knee, wear a jacket even if it's a really hot day. These are stereotypes that we deal with world over - not only in India. Just because men can't find anything more glamorous to wear to work doesn't mean we have to be boring, asexual and uncomfortable. Flaunt that sexuality, be comfortable in what you wear, if a little bit of cleavage makes them squirm let them learn how to deal with it. Power dressing is not wearing a high collar and heavy coat, it is exuding power and that comes from you confidence in yourself.

The recent Wonder Woman controversy at the UN says it all. You have a character that has been struggling to find an identity over that last 75 years and even today, people can't deal with a smart and strong woman also being sexy! As Gal Gadot says, 'Why can't she be all of the above?' Hillary Clinton had to resort to pantsuits before the media stopped critiquing her dress sense and found something else to talk about - like contents of her speech. A safe, asexual choice that left no room for comments on her style, femininity or anything that could take away from a depiction of power. Sheryl Sandberg, Indra Nooyi - think of power dressing and most of them stick to that formula. Maybe we are at the verge of seeing a more permissible fashion era. Theresa May for one, wears leopard-print heels.
Also Read: Indra Nooyi's Job Isn't A Bed Of Roses
News Anchor Megyn Kelly was once again the news at the Golden Globes for her show of skin. A few months ago the former Fox News anchor (now hired by NBC) from New York was attacked for wearing thin straps while covering the Republican National Convention. Kelly wore a black dress with spaghetti straps that showed off her shoulders, and she was vilified on social media with viewers calling her unprofessional, inappropriate and much worse. Kelly stood her ground and said that it was a lovely dress and yes a smart, challenging woman can also wear spaghetti straps! In fact, she even defends Melania Trump, 'just because she is gorgeous doesn't mean you get to dismiss her. She speaks 5 languages, she's a mother, a supportive wife, an entrepreneur.' And if you were a true feminist, you wouldn't have been okay with the media's use of her decade old nude pictures painting her out to be a slut in order to shame her husband.
Just because men can't find anything more glamorous to wear to work doesn't mean we have to be boring, asexual and uncomfortable.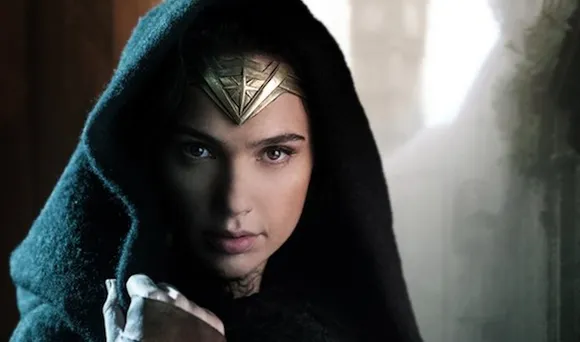 Gal Gadot , Israeli actress plays Wonder Woman ( Picture Credit: thewrap)
Also Read: Bangalore's Women Say City Far From Safe
In India we have our own set of challenges. Women are battling safety issues on a day to day basis in major metros. If a woman can be attacked when she is covered literally from top to bottom then its really not about what she is wearing but more about the severely ill mental state of health of the attacker. I don't think that sarees or salwar kameez are the answer either. From tying your saree too low, to a semi transparent kurta or a deeply cut blouse - where does it stop? I think we are all aware of the fine line between sexuality and promiscuity. If you are aiming to be promiscuous - truly go for it.
At the workplace though, its about finding the right balance between being feminine, attractive, and at the same time poised and in control. Don't wear high heels if you're going to stumble, don't wear a short skirt if you're going to fidget. If wearing a sexy blouse and brighter lipstick makes you feel good or suits you better then make that choice. Don't drown yourself in a dull brown if that doesn't work for you. When you feel good in your own skin, you'll automatically fill the room with your charm and appeal. Believe me, it works on both men and women alike.