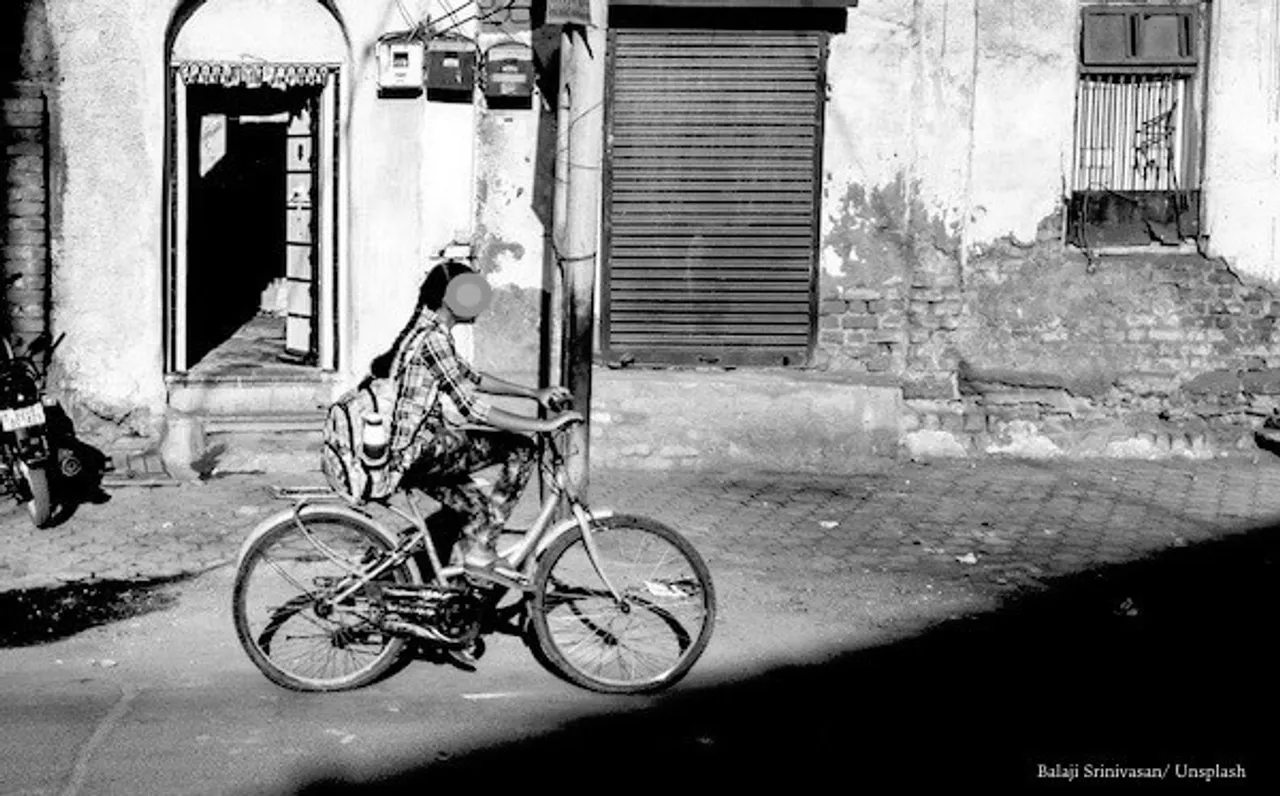 In a shocking incident, the headmaster of a primary school in Chintawarray village of Telangana has been accused of sexually assaulting five girls studying at the school. The girls who were aged between 7 and 11 were allegedly repeatedly raped by the accused since August 2020. A case has been registered by the police against the headmaster under relevant sections of IPC and POCSO act, as reported by TOI.
Also Read: Shakti Bill: Is Death Penalty The Strongest Deterrent To Rape?
The 40-year-old accused, who was absconding after the incident came to light, has now been nabbed by Telangana police on Wednesday. The arrest was made after an extensive manhunt, report Times Now.
The 40-year-old headmaster allegedly used to give 'personal classes' to the girls since they didn't have smartphones to study online during the pandemic. All the students were called into the school separately, the accused then sexually assaulted them, made them watch porn videos, and asked them to enact the content. The accused also threatened them with severe consequences, including death, if they told their parents about his actions, as reported by New Indian Express.
The incident came to light when one of the survivors fell sick and went to the hospital. While undergoing treatment the 7-year-old confided in her mother. "Though I kept asking her, she never told me anything about why she did not want to attend his classes. Then she recently fell ill and was unable to walk properly. Even then, I did not suspect that such a thing would have happened. Only after continuously asking her for days, she told me about being sexually abused," said the survivor's mother.
On further investigation, it was found that he used to abuse five girls. On taking the issue to the school authorities, a few teachers who were on the accused person's side tried to settle it internally. However, the parents of the survivor were highly enraged and beat up the headmaster. The video of this episode went viral on social media. On being alerted about the issue, the Mandal tahsildar and ICDS project officer rushed to the village for inquiries.
Also Read: Eight Years On, Nirbhaya's Mother Asha Devi Says She Will Seek Justice For "All Rape Victims"
Sunil Dutt the SP of the area said as per reports, "The accused is also from Kothagudem and our teams are on the lookout for him. We will be able to gather more details about the offence once we arrest him."
Dutt also added, "Since the girls are very young, we are working along with counsellors and ICDS staff. This is a tribal area and it is a small school."
Police along with Integrated Child Development Services (ICDS) has sent the survivor for medical examination. The statement of all the survivors will be recorded soon.
Arunima Sharma is an intern with SheThePeople.TV