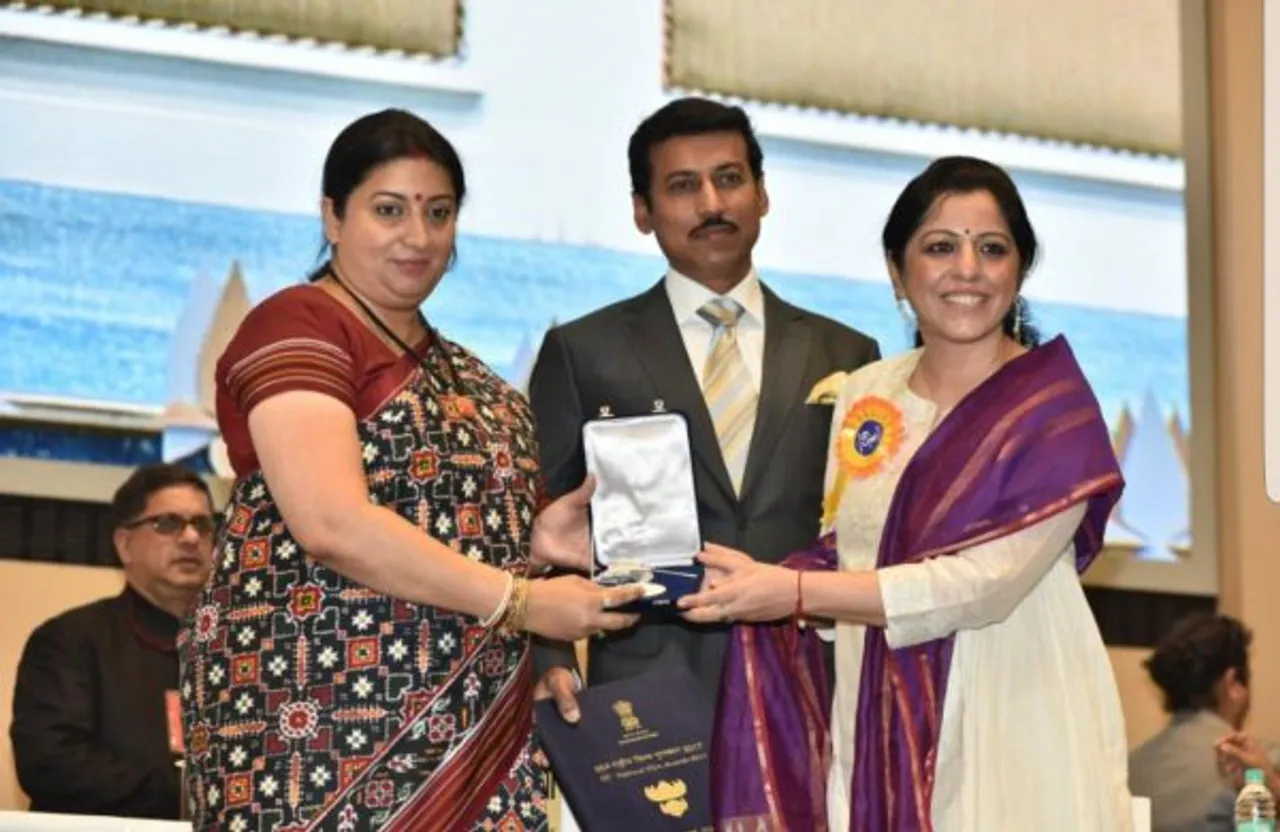 Teenaa Kaur Pasricha has devoted her life to story-telling. She is an independent Director, Producer, and Screenwriter, having a vast range of experience in documentary genres from social justice to environmental, working with platforms such as Doordarshan, National Geographic, Fox History and Ministry of Information and Broadcasting. As an Independent filmmaker motivated to unearth the deadly violence that occurred in 1984, she created a documentary called '1984, When The Sun Didn't Rise.'
The assault and trauma experienced by her family members in 1984 motivated her to dig deeper into the aftermath of a forgotten generation of Sikh women living in Widows Colony, Delhi.
In an interview with SheThePeople.TV, Teena shares how she tracked the lives of the women and their families in the community over five years, learning about their way of life, the marginalization they face at the hands of mainstream society and the coping mechanisms they developed as a result of it.
The documentary provides us with a counter-narrative to the killings of Sikh men in 1984. Through the audio-visual medium, she aims to command space for the narratives and perspectives of the real survivors of 1984; the women left behind, disenfranchised and marginalized.
In documenting the women's stories, she challenges the body of knowledge that has been created on the incidents of 1984, the justice system, and also, the nomenclature around the issue.
She takes issue with the fact that the violence in 1984 is often referred to as "riots", just implying the idea that it was a two-way conflict, rather what it really was; a pre-meditated and planned attack on a specific community who didn't have the means to retaliate and were killed on a mass scale as a result. Further, she demands the narrative be revised to officially be acknowledged as a genocide and impresses upon us the politicized nature of language and the power it has to validate experiences, events and even identities.
Pasricha goes on to assert that, "if there had been justice in 1984, this possibly, would not be the state of affairs today". Thus, explaining that the culture of injustice we see today is historically derived and in dire need of disruption.
Teenaa's film, 1984 won the National Award for Best Investigative documentary for both Direction and Production. It has been screened at film festivals globally and has been screened in 22 universities throughout the UK.
Also read: Feminine Recall of History – From Quetta to Delhi: A Partition Story
All music, footage in the edited video have been used with the permission of the filmmaker.