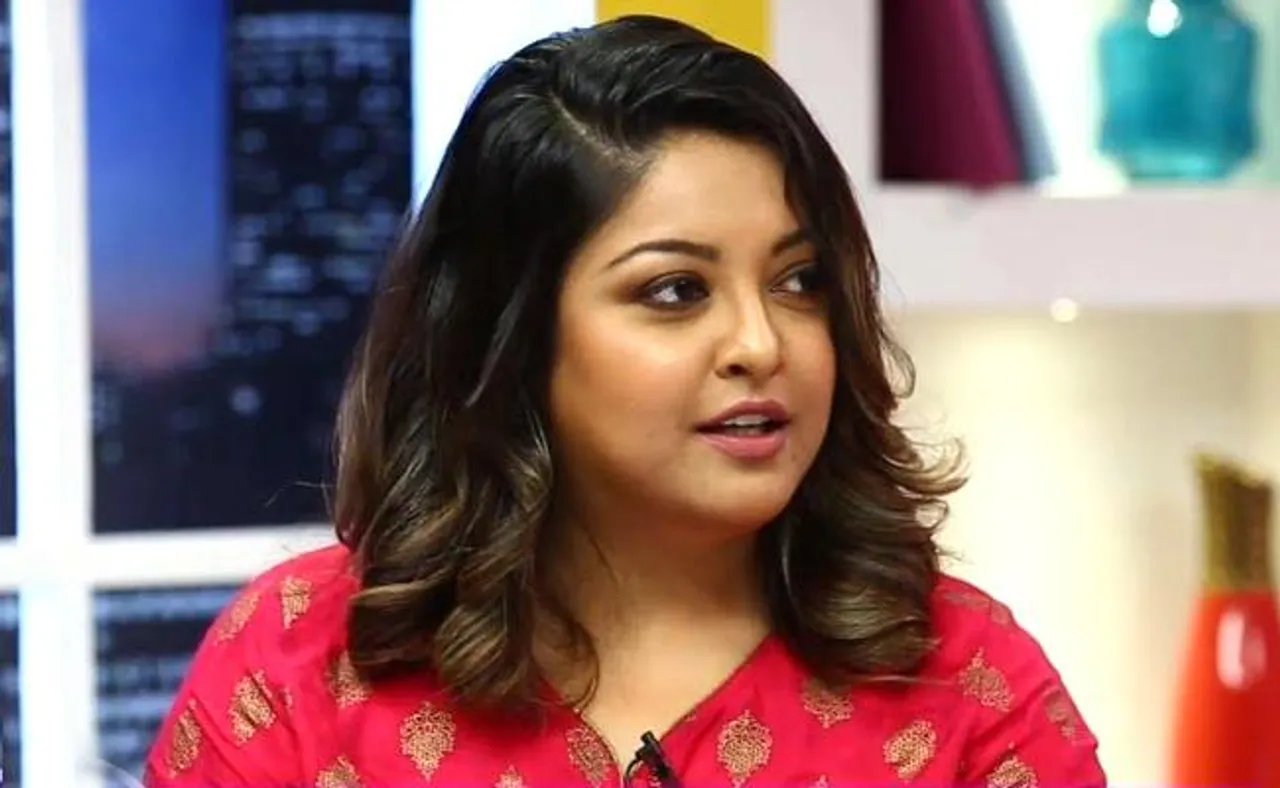 Actor Tanushree Dutta, who spread-headed #MeToo debate in Bollywood, has written an open letter criticising superstar Ajay Devgn for making the film 'De De Pyaar De' with Alok Nath.
#MeToo movement in Bollywood took a whole new turn when Alok Nath was accused of rape by one of his colleagues Vinta Nanda and then several other actresses followed suit and reported sexual harassment against him. In her open letter Tanushree wrote, "Tinsel town is full of liars, show-offs and spineless hypocrites. And it seems by a large public consensus that the signpost is pointing currently at Ajay Devgn. During the #MeToo movement in India the actor had tweeted and sworn never to work with those accused and now in a surprising and convenient turn of events is working with rape and harassment accused Alok Nath and supporting him make a comeback to Bollywood. Doesn't this prove yet again that your big Bollywood heroes are truly zeroes!" Pinkvilla.com quoted.
ALSO READ: Bollywood Is Like The Men's Changing Room, Says Aahana Kumra
Further slamming the actor and the makers, she said, "Overrated actors and human beings who have created a clout by clever PR machinery and careful manipulation of public sentiments, old stuffy morons who can't tell the difference between what's right and wrong and what is the need of the hour!"
This is what Ajay Devgn had tweeted back in the days when #MeToo movement raged in the industry:
I'm disturbed by all the happenings with regards to #MeToo. My company and I believe in providing women with utmost respect and safety. If anyone has wronged even a single woman, neither ADF nor I will stand for it.

— Ajay Devgn (@ajaydevgn) October 12, 2018
"It's time India wakes up and stops worshipping these morally bankrupt actors, directors, producers and others who clearly put on a facade of being family men just to promote their careers that they build on the tears of women like Vinta and others whom they silence using their muscle power. If you dig deep you will find skeletons in their closets so horrendous that it will totally makes sense why they would stand supporting the accused rapists, harassers and abusers and why their conscience doesn't prick them while doing so and why they give evasive answers when questioned." Tanushree added.
Talking about the flawed laws in India, she said, "The law and order in India has always been skewed against the victims of sexual crimes and that's why the criminals have  always been out on bail, the burden of proof always on the poor woman and hence justice in court has been a far-fetched dream mostly apart from very few exceptions that too after years perhaps. But now we know that even the bigwigs of Bollywood not only love to support such creepy individuals but when u question them they give weird answers! The disgrace is not in the question or the topic but in your own conscience and soul!! You are the disgrace!"
Tanushree's Case
The whole sexual harassment saga tumbled out after a decade following the Aashiq Banaya Aapne actress's  comment on Zoom TV: "Everyone knows about Nana Patekar that he has always been disrespectful towards women. People in the industry know about his background… that he has beaten actresses, he has molested them, his behaviour with women has always been crude but no publication has printed anything about it."
Dutta's revelations about Patekar behaving inappropriately while filming a song sequence over a decade ago defined Bollywood's #MeToo movement. When she refused to comply, goons were reportedly sent after her. The controversy didn't stop there. After Dutta's allegations about Patekar surfaced, she also claimed similar harassment by Chocolate director Vivek Agnihotri during the making of the film.
Feature Image Credit: Sakshi