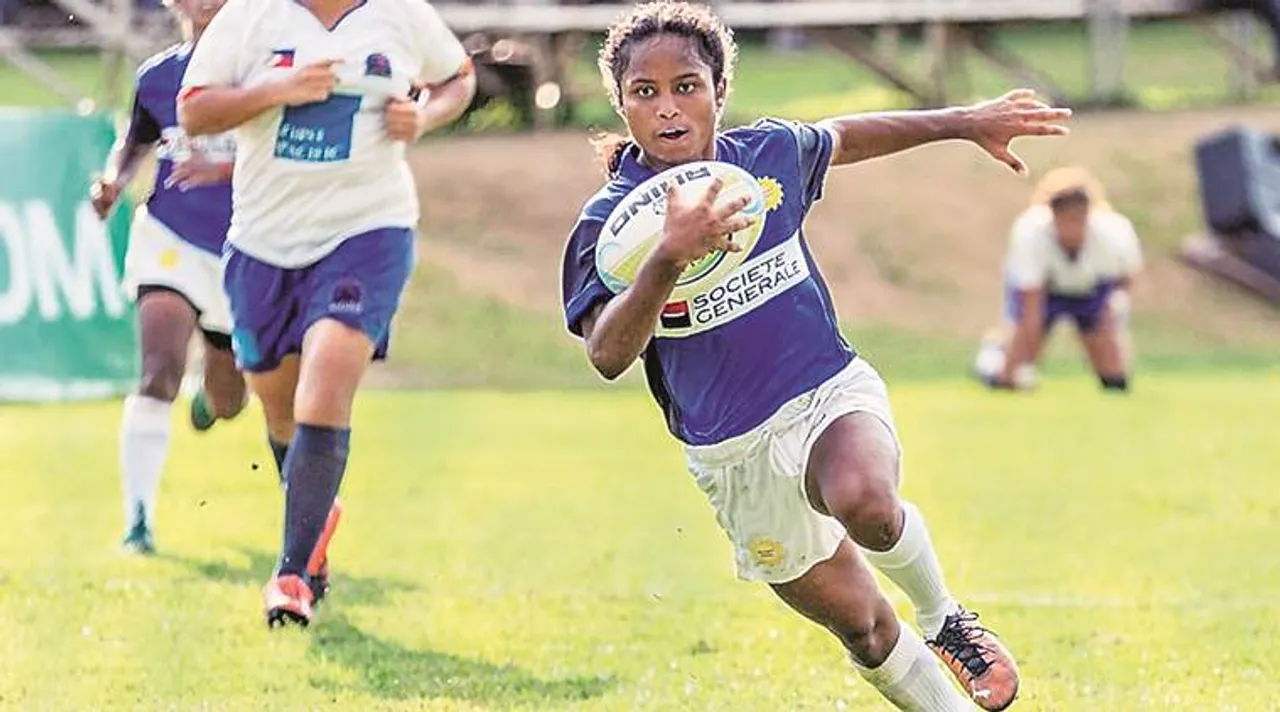 Indian women's rugby athlete Sweety Kumari has been named as the 'International Young Player of the Year' by women's rugby website called Scrumqueens. England's centre Emily Scarratt and New Zealand's prop Ruby Tui got the Scrumqueens 2019 Women's XV Player of the Year and Women's Sevens Player of the Year awards each. While Czech Republic and New Zealand won team honours.
The website made the announcement on Twitter.
*Formed her own rugby team aged 14
*In her national team at 18
*Hailed by @asiarugby as the fastest player on the continent
*Our first Asian award winner
*Find out more about @RugbyIndia's Sweety Kumari, our international young player of the yearhttps://t.co/CWd8pqd7hc pic.twitter.com/88xMY4PN7y

— Scrumqueens - Women's Rugby (@ScrumQueens) December 30, 2019
The 19-year-old was formerly selected as the 'Continent's Fastest Player' by Asia Rugby.
Sweety began as a sprinter following the footsteps of her brother. Later, she turned to Rugby on the insistence of the secretary of the state rugby association, who saw her at an athletics meet.
Scrumqueens wrote on its site about why Sweety was chosen as the winner of the title, saying that all of their nominees made a significant impact on the game having begun their professional careers at clubs or schools, but only one started after building her own squad.
Also Read: Meet Sumitra Nayak. Escaped Abuse To Lead India Rugby Team
The Scoring Machine
While Sweety has been receiving praise for her game since the beginning,  it was last year that she rose and made a big impact in Asia at both sevens and fifteens. Her fiery pace and strength ensured that she emerged as a top-scorer at most of India's sevens tournaments. Sweety is tallying two outstanding tries in with her first-ever test match win against Singapore." Nicknamed India's "Scoring Machine" by her teammates, her match-winning plays against Philippines and Singapore in the fifteens have made her the most promising talent India has witnessed in quite some time.
Her journey from a young age
At 14, when Sweety came to understand Rugby, she formed a team, enrolled in the state championship. Three years later, she was a member of India's U-17 team. In 2019, she made an opening into the senior squad.
Sweety's father is a labourer and her mother, an Anganwadi worker. The story of Sweety's growth in the sport of rugby is motivating. In an interview, she said that her father put her ahead of others and supported her in every way he could. "I would tell coaches to lend me spikes, and I would show I deserved them by winning," she stated, recalling her struggle.
Also Read: Meet Irtiqa Ayoub, The Shining Rugby Star From Kashmir
Sweety savours stardom in her home state Bihar. And the state has promoted Rugby to the level of sports similar to cricket, offering jobs to skilled rugby players. In Pacific nations that boast a strong rugby tradition, she is pursued by fans asking for signatures. However, Sweety realises that her real test will be when she plays outside Asia and is facing tougher contenders. India's dreams of playing outside Asia seem limited with at least half a dozen adequately resourced and more experienced countries fighting for Asia's one or two spots in world tournaments. So it may be a hard wait before we see Kumari pit her pace against Portia Woodman or Ellia Green. But if any player can take her team to glory, its Kumari.
Image: The Indian Express
Saumya Rastogi is an intern with SheThePeople.TV