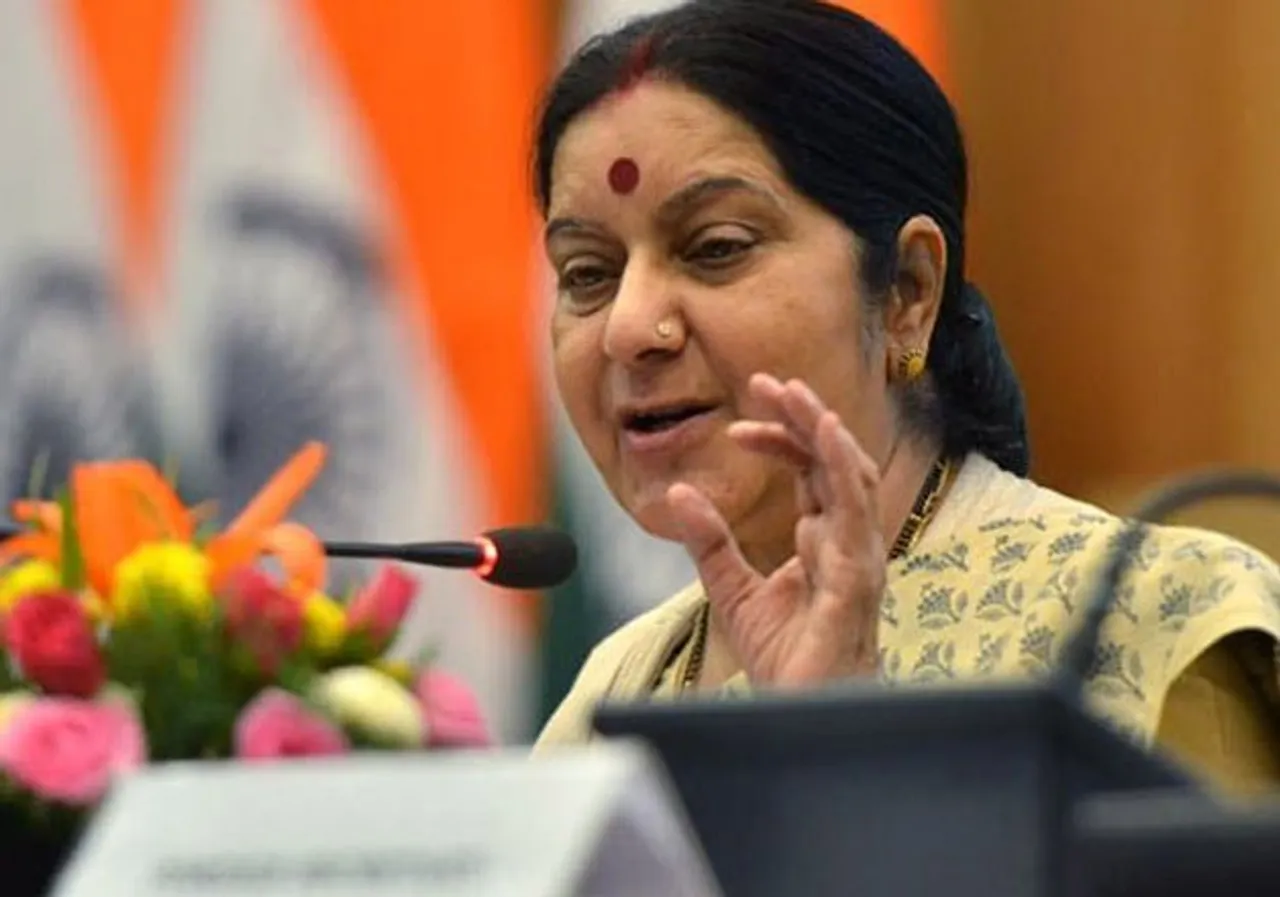 External Affairs Minister Sushma Swaraj,  helped bring back a woman and her daughter stranded in a refugee camp in Germany. The External Affairs Minister rescued them and got them back in New Delhi.
Sushma Swaraj brings Indian woman and her daughter back home from Germany refugee camp
Gurpreet, the woman who was rescued requested for help to the Indian government by posting a video online. Swaraj who is quick to respond and checks her social media regularly, saw the appeal on Twitter and responded with rescue options.
Gurpreet has reportedly said she was being cheated by her husband and in-laws who took them to Germany. Swaraj acted quickly and got in touch with the Indian consulate in Frankfurt and asked them to help the woman and her child.
We have brought Gurpreet and her 8 year old daughter from the refugee camp to our Consulate in Frankfurt. Pic pic.twitter.com/D1c7B6FidN

— Sushma Swaraj (@SushmaSwaraj) February 3, 2016
Gurpreet, hailing from Faridabad, after arriving in India thanked Indian government for this live saving mission.
After this accomplishment, Swaraj tweeted complimenting Indian Ambassador to Germany, Gurjit Singh and Consul General in Frankfurt Raveesh Kumar.

This is another example of how well Sushma Swaraj uses social media to stay in touch with citizens. We witness this time and again. During the Yemen crisis, or a passport emergency, Swaraj takes her social media seriously and effectively uses it for engagement.