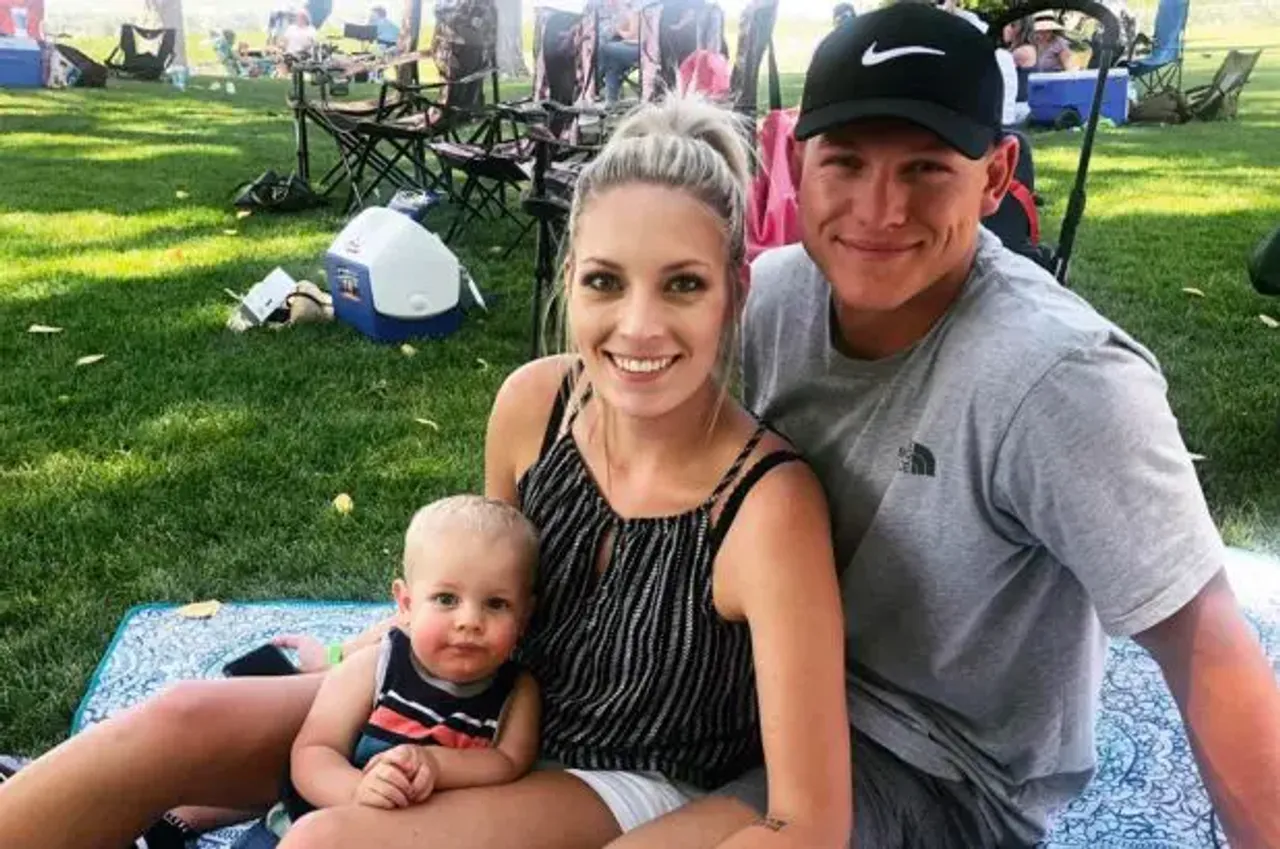 Surrogate Mother: Emily Chrislip, a woman from Idaho is the surrogate mother to a baby girl. She has been taking care of her for nearly nine months now.
Emily had given birth to the girl in May last year, but couldn't return the baby to her biological parents due to the COVID-19 travel restrictions. The baby girl's Chinese biological parents couldn't make a trip to the United States.
"At first, we thought it would be a max four weeks, and then it kept getting longer and longer," Emily, 25, told PEOPLE in September. "We've just accepted that we don't know... but we wouldn't have it any other way."
"I can't believe how much time has passed, it seems like it's gone very fast so it's different when you sit down and think about the situation," she said.
The surrogate mother also said that she is hoping that the girl's parents will be able to meet her before her first birthday in May.
"The biggest concern is the restrictions," she added. "I don't think they'll have a problem getting to the U.S., but getting back into Asia, they might have problems. So we're trying to wait and see what happens with all the COVID-19 restrictions."
Emily had earlier told that the they had initially planned on letting the baby girl's parents travel to America, and be there for her birth. Emily has now decided to seek the help of Idaho senator Jim Risch who is helping out with the biological parents' passports.
Emily doesn't mind being a surrogate mother for the same couple in the future
Emily also said that she doesn't see herself being a surrogate mother again unless it is for the same couple. "I think if this pandemic didn't occur, I would consider it more," Emily explained. "I don't know if I could go through something like this again. I would consider it for the same parents, though, if they ever wanted to have more children."
Feature Image credit: New York Post