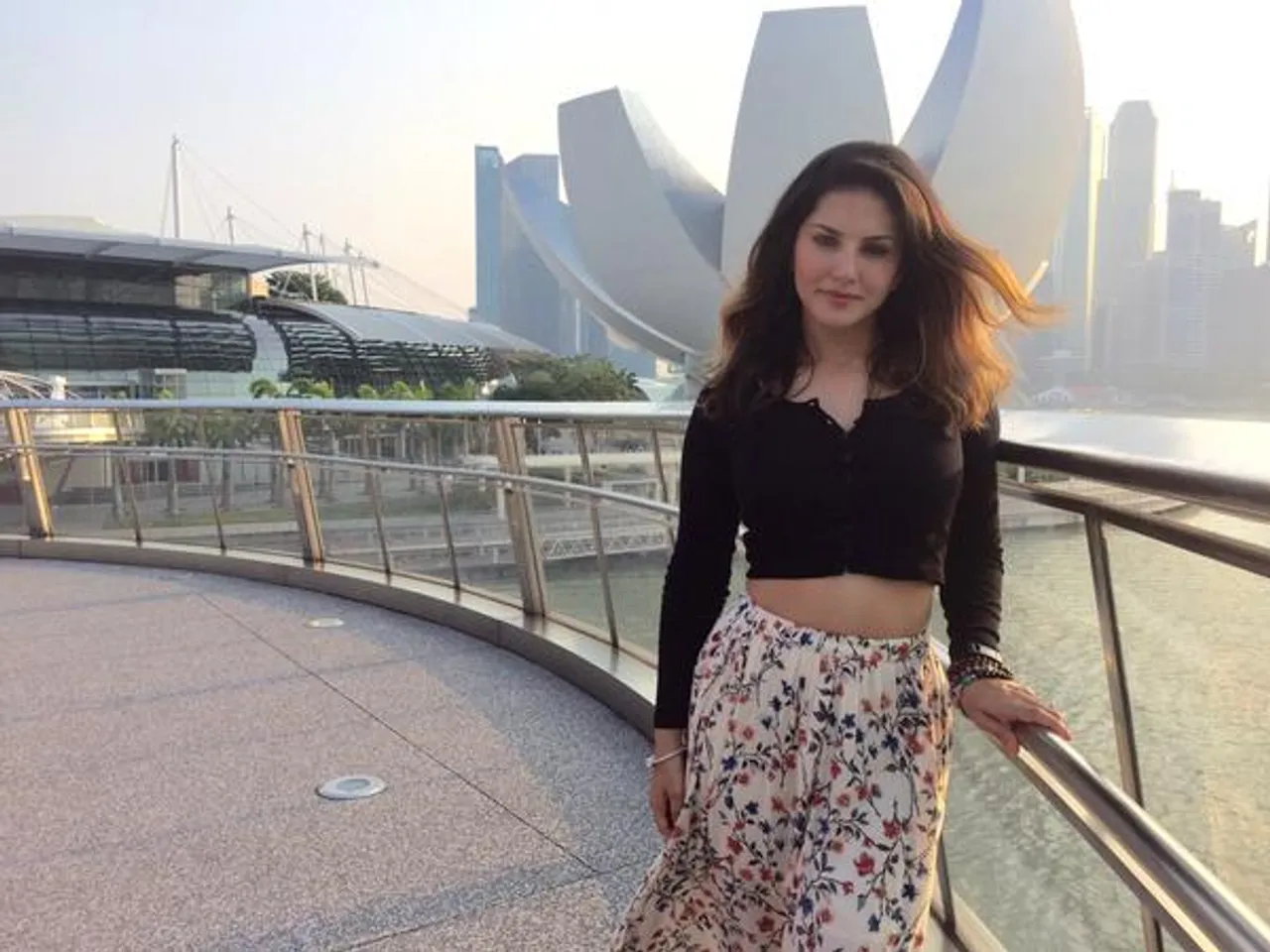 In the wake of a CNN-IBN reporter Bhupendra Chaubey prejudiced interview with Sunny Leone, it seems reporters have yet not realised their limits with actress Sunny Leone. She was yet again shamed by a reporter in Gujarat where she had gone for an event. But this time, she did not keep her calm as she had with Chaubey. She did what was necessary at that moment. The correspondent reportedly asked Leone about her 'price' for the "night programmes" after her becoming an actress.
"You were a porn star earlier, now you are a film star. So how much do you charge now?" is  what the reporter was quoted as saying. An annoyed Leone asked the reporter to repeat his question and he did verbatim. She couldn't tolerate the bizarre question and gave him a well-deserved tight slap.
Also read: In defense of Sunny Leone by Sakshi Sirari
Leone had gone to Surat for a Holi event. A report says Leone had been very professional in conducting herself during the event where she danced on Bollywood tracks for 15 minutes. Her trip to Surat was rather eventful because before the slap incident, a drunken man had barged into her hotel room. Not only did he follow Leone and her husband to the hotel room, but also asked for "weird favours" from her.
"Sunny has given an apt reply to the reporter so we are not filing any police complaint. The organisers were also college kids so we do not want their careers to be damaged. But henceforth, Sunny will think a thousand times before coming to Gujarat," said Leone's husband, Daniel Webber in a report.
Picture Credit- Deccan Chronicle