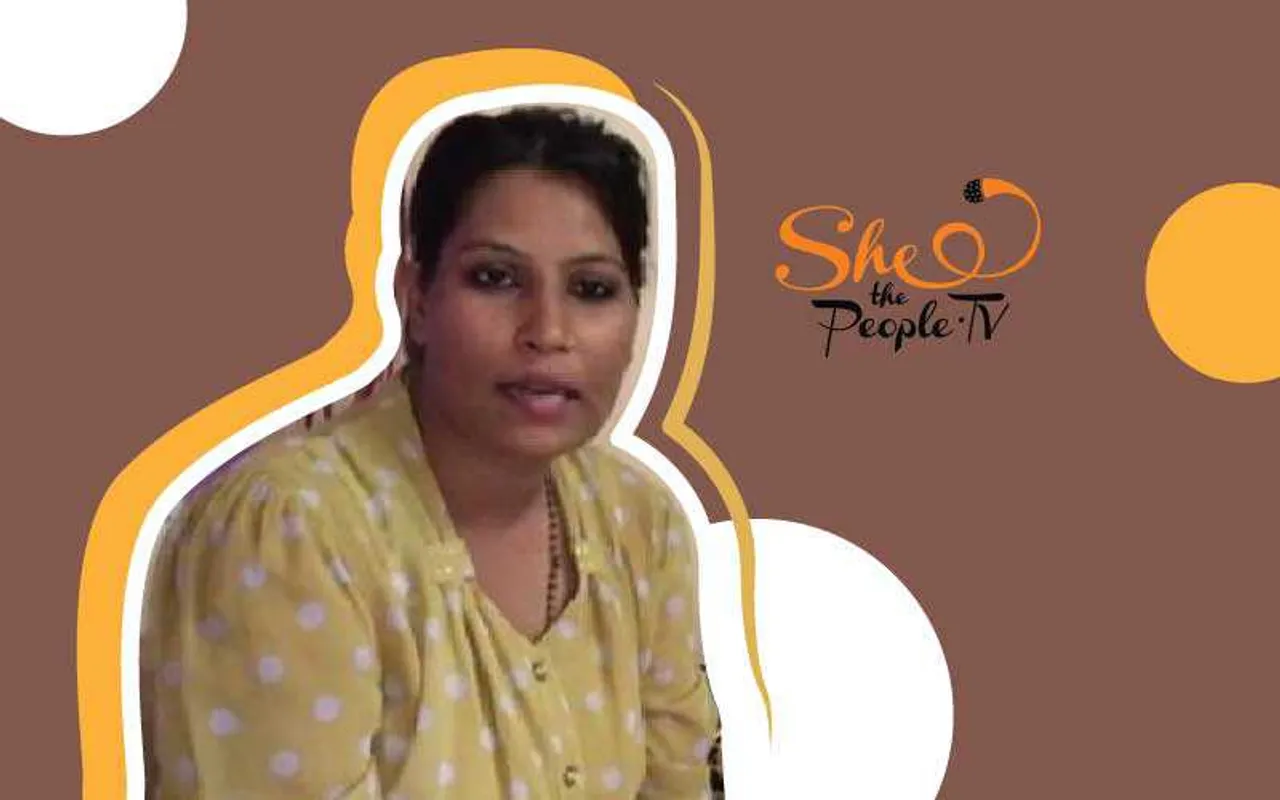 The lady sub-inspector from Indore, Anila Parashar, who breastfed a baby girl after she rescued her from a pile of garbage last year, will be receiving the Iconic Personality Award this year for her brave gesture, reports ANI. The incident took place last year in Madhya Pradesh.
Narrating the incident to ANI, Parashar said, "I was posted as sub-inspector at police station Kishenganj. On August 2, 2018, I got a call from dial 100 that an infant was found inside a dustbin. When I reached there, I picked her up. She was a two-day-old baby. Her throat was red due to crying as she was hungry."
READ: These Brave Women Cops From Srinagar Were Witness To Pulwama
"I took her to a hospital but the infant was crying a lot. Then I started breastfeeding the infant," she said. "Later the doctor arrived and told me that it was necessary to feed her otherwise the infant would have died."
Parashar will be conferred with the award at New Delhi's Lajpat Bhavan auditorium on August 18. She is the only policewoman from the state of Madhya Pradesh who has been selected for this award.
Compassion and khakee
Showing similar compassion and humanity in May this year, a Central Reserve Police Force Havaldar Iqbal Singh fed a paralytic child in Srinagar with his own hands. Also, another policewoman from Bengaluru found a newborn baby in a bad condition last year, wrapped in a plastic bag, in a pile of garbage near a construction site.
The baby boy was rescued by the assistant sub-inspector Nagesh R and his team and was nursed by the woman constable Archana. Nagesh R told The Hindu, "The baby was in bad shape. He was covered in blood and the umbilical cord was wrapped around his neck."
Archana had just resumed duty after maternity leave and breastfed the crying baby. Being a mother of a three-month-old boy herself, she was moved by the child's plight.
Also Read: Salute to mothers like Shobha Varthaman who raise sons like Abhinandan
"I have a five-month-old boy and had just reported back to work from my maternity leave about a fortnight back. I received a message about the abandoned baby and left in the Hoysala to the spot. After reaching, I took the baby in my arms and saw the baby had abrasions on its head and had blood stains all over him. It appeared that the baby was born a few minutes back. We immediately took him to the nearby Lakshmi Hospital. The doctors, who examined him, opined the baby was healthy and weighed 2.5 kg. The baby started crying and being a mother, I sensed he was hungry. I took him and fed him and he stopped crying. What more could have I done apart from feeding him? When I took him and started feeding him, I felt as though I were feeding my son Ashith," Archana said to TOI.
Showing similar compassion and humanity in May this year, a Central Reserve Police Force Havaldar Iqbal Singh fed a paralytic child in Srinagar with his own hands.
Bengaluru City Police shared the incident on Facebook, writing, "We salute the mother in our Lady Police Constable Archana of Bangalore City Police who rescued an abandoned new born and breastfed the infant, she had just returned from Maternity Leave (sic)."
However, the baby passed away after failing to respond to treatment. "The baby was weak when it was brought to the station and there was a small wound on the forehead. We hoped that the baby would survive but sadly it did not turn out that way," informed Archana.
Feature Image Credit: Times Now