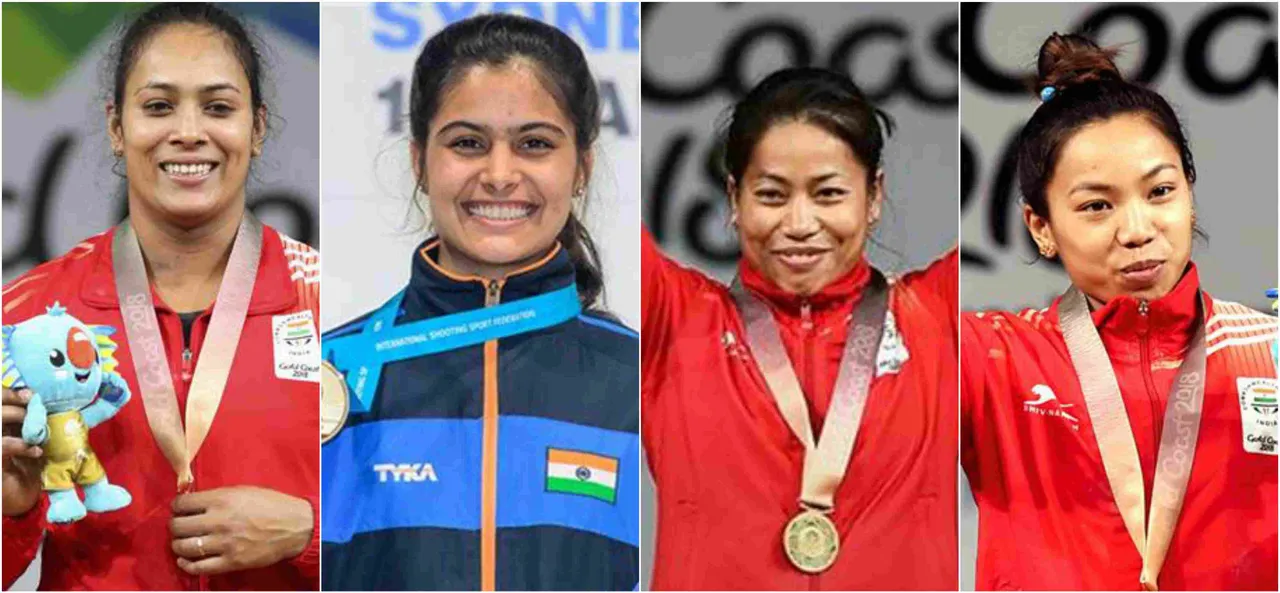 With Indian athletes performing extremely well in the CWG 2018 edition, the media has been busy bringing us fresh news from Australia by the second. It is indeed heartwarming to see athletes so many of them making a mark for themselves in the international arena. However, retired Indian track and field athlete P.T. Usha, recently made a very valid point when she asked the media to refrain from state-oriented reporting of the Commonwealth Games. Indeed, various headlines have made it a point to include the state's name while reporting the achievements of athletes, adding unnecessary regionalism to national victories.
 Usha, a Padma Shri and Arjuna Award winner said in a Tweet, "with a power to influence minds, words should be chosen to promote harmony & unity".
Reporters: Haryana boy wins,Delhi girl does it....Chennai girl - Punjab boy!!! We could do without the states?
Have you heard USA report of a Florid boy winning or a Texas girl? Or Australia go like - Melbourne girl wins? #noboundries #onenation

— P.T. USHA (@PTUshaOfficial) April 9, 2018
Not attacking the media/ anybody! Only requesting that with a power to influence minds, words should be chosen to promote harmony & unity. After all sports is what keeps us together. We are all the Tiranga, it represents the fire of every Indian& is their identity. Jai hind🇮🇳

— P.T. USHA (@PTUshaOfficial) April 9, 2018
P.T. Usha is indeed right. Considering how deep the bias run among various regions, the media needs to refrain from marring the international achievements of these Indian athletes by region-oriented reporting.
These achievements belong to the entire nation.
Indians are finally coming around to root for sports other than cricket. They are cheering for athletes at the Commonwealth Games louder than ever. So it doesn't sit well when we have headlines like "Haryana boy youngest Indian weightlifter to win medal at CWG." Or "Delhi Girl Manika Batra Turns Tables With Her Gold Medal Victory At CWG 2018".
I understand that mentioning the state to which an athlete belongs, helps readers to identify with him or her better. Also, mentioning a state's name helps give due credit to state-level sports authorities, who have worked hard to groom the athletes. Sports is not a priority in every state in India. Most sportspersons, who want to pursue sports other than cricket or football, receive a cold shoulder from state authorities in our country. So such reporting may motivate other states to raise the bar set by states which are backing their athletes.
But on the flip side, we cannot forget that we live in a country where states behave with each other as civilly as neighbours who have to share a well during summer. Media and print are only fueling this fire of hostility.
It reduces an athlete's achievements to being a state's property.
These athletes are Indians, and their victory is that of the country. It needs to be applauded and celebrated by all. Putting a state's tag on their identity may alienate them from the rest of our country.
The sight of the tricolour flying high with pride on any international podium, prompts us to look beyond the boundaries of our states and stand up in unison as a nation. Lets' not dilute it with headlines which remind us of our biased mindset and unending quarrels.
Photo Credit : Hockey India
Also Read :Women lead medal tally for India at Commonwealth Games 
Yamini Pustake Bhalerao is a writer with the SheThePeople team, in the Opinions section.  The views expressed are the author's own